Where to Invade Next, Venice Film Festival 2015 review: Michael Moore's global tour is his happiest and funniest film by far
If there is one thing that doesn't need fixing in America, it's Mr Moore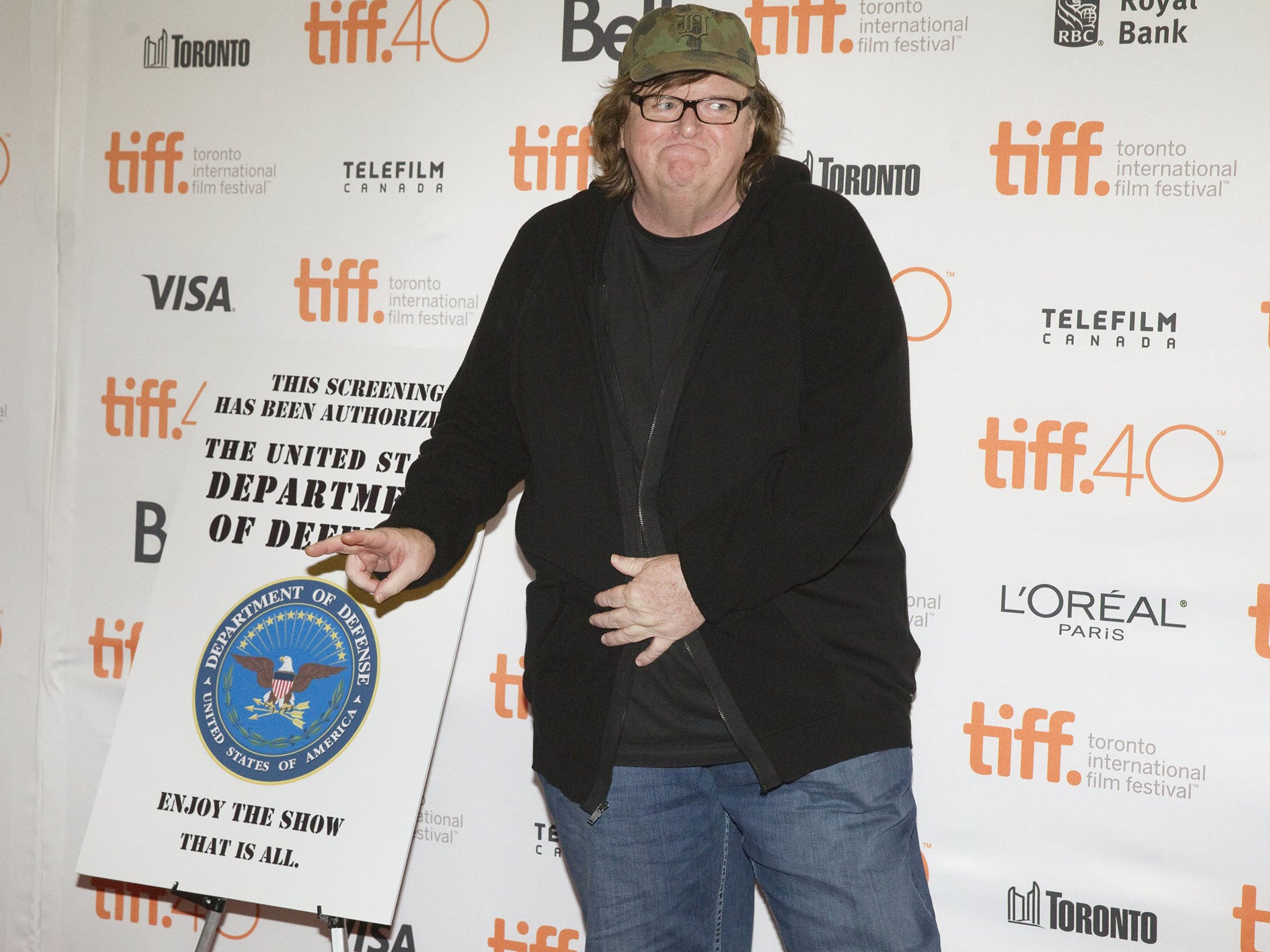 Michael Moore has had enough of the US losing wars and spending so much money on the military for no benefit to the American people.
In the latest movie from the populist, left-wing documentary-maker, Moore is called to the Pentagon and asked for his opinion on how the US could better invade other countries. So Moore boards the USS Reagan and heads to Europe.
This is the start of a tremendously funny voyage where he visits a series of countries and shows Americans what benefits they are missing out on by not having slightly higher taxes and expanding social welfare.
His first stop is Italy, where everyone looks like they have just had sex. Why are they so happy? A working-class couple show him photos of all the holidays they've been able to take as they have several weeks of paid leave every year in contrast to the lack of workers' rights in the US. The look of shock on the faces of European citizens is the recurring comic leitmotif of the documentarian's voyage.
In France, he visits a school to show the gourmet meals the children are being served. They have positive sex education, as well. Then it's on to Finland, where the government turned around their failing school system by ripping up the rulebook on standardised testing and homework.
Next come Slovenia, Germany, Portugal, Norway – and even a trip to Tunisia, where he praises the policies on gender equality.
We have seen Moore do this type of grandstanding before. In Sicko, his 2007 look at the state of the American health system, he visited a brand new NHS hospital and focused on all the positives as he painted Britain as a health utopia. That sequence resulted in accusations a desire to only tell the side of the story that supports his argument.
Such accusations will be levied here; indeed, at the Toronto Film Festival, he addressed the fact, by saying: "I want to pick flowers and not the weeds."
This is the happiest Moore film in tone, and his funniest film by far. But while it's too wide in scope to have the same political impact as Roger and Me, Bowling for Columbine, or Fahrenheit 911, it's a film that follows the same template – because if there is one thing that doesn't need fixing in America, it's Mr Moore.
Join our commenting forum
Join thought-provoking conversations, follow other Independent readers and see their replies