Wilde Salome, film review: Al Pacino mounts his own production of Oscar Wilde's tragedy
(15) Al Pacino, 95 mins
Geoffrey Macnab
Thursday 18 September 2014 22:33 Comments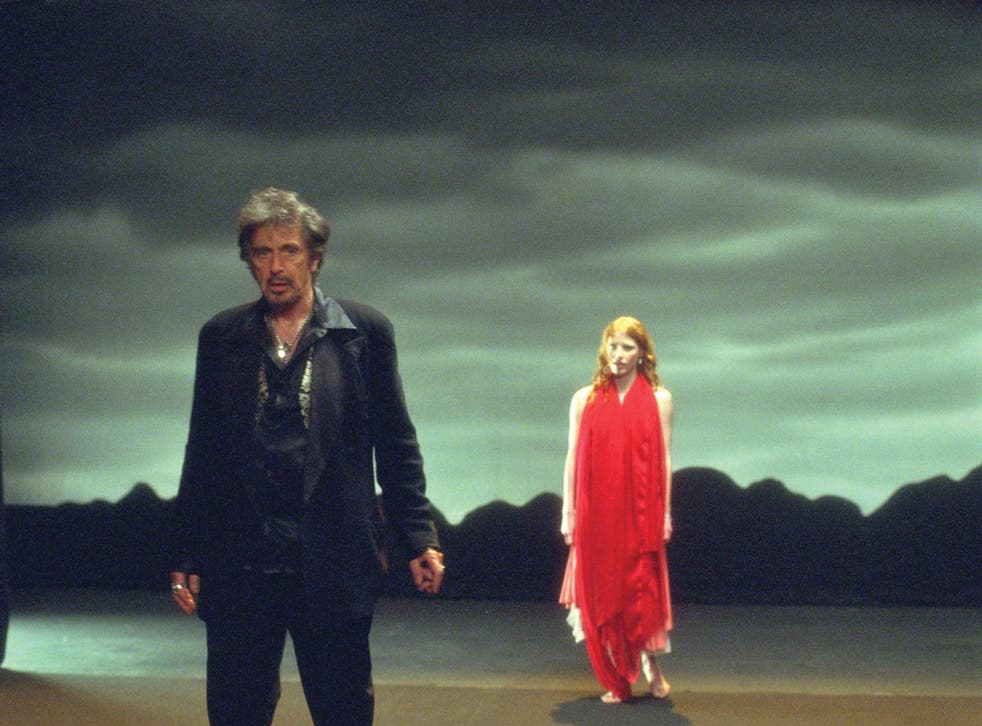 Wilde Salomé is in a similar vein to Pacino's documentary Looking for Richard. That's to say, it is part essay, part stage reading, part documentary, part travelogue and part feature film.
Pacino became obsessed with Oscar Wilde's Salomé after seeing it performed by Steven Berkoff and sets out to mount his own production while discovering as much as he can about Wilde.
His interviewees include everybody from Bono of U2 to Tom Stoppard and Wilde's grandson Merlin Holland.
Pacino is fantastically hammy as Herod, hissing and purring like a villainous cat in a Disney cartoon, while Jessica Chastain is a bravura Salomé. Actually made in 2011, this is an eccentric, Quixotic but highly enjoyable affair.
Register for free to continue reading
Registration is a free and easy way to support our truly independent journalism
By registering, you will also enjoy limited access to Premium articles, exclusive newsletters, commenting, and virtual events with our leading journalists
Already have an account? sign in
Join our new commenting forum
Join thought-provoking conversations, follow other Independent readers and see their replies