X+Y, film review: Understated humour from Rafe Spall and Sally Hawkins keeps mawkishness at bay
(12A) Morgan Matthews, 111 mins. Starring: Asa Butterfield, Rafe Spall, Sally Hawkins, Eddie Marsan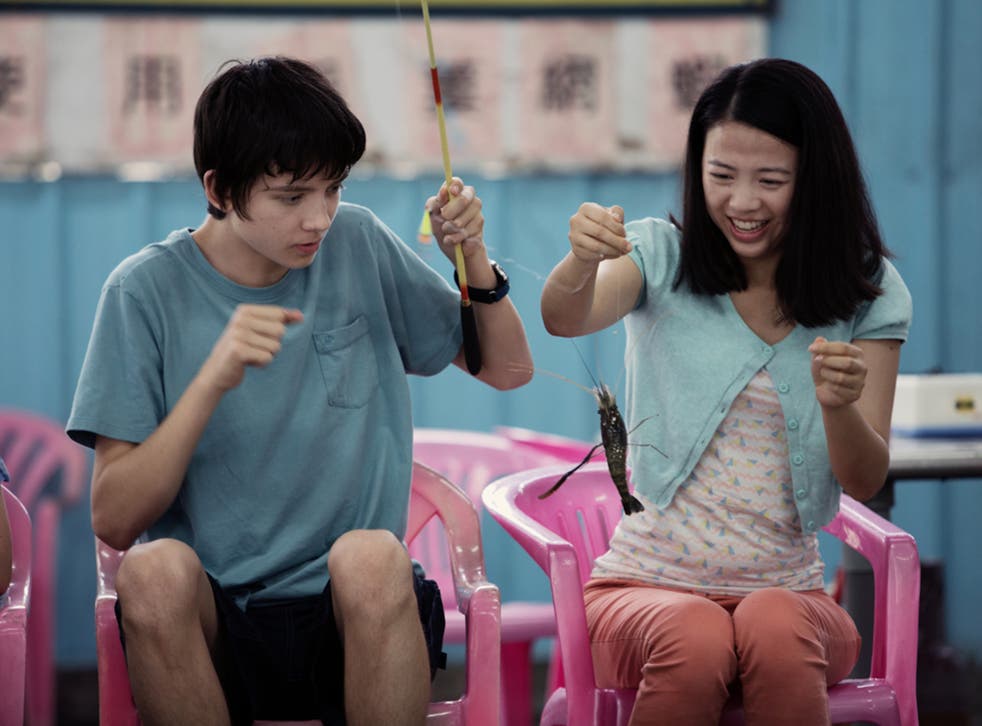 This heartwarming, very British drama plays like a soft- centred teen version of a Mike Leigh movie. Asa Butterfield is cast as maths prodigy Nathan Ellis, a teenager with a form of autism. As a young boy, he was in the car crash that killed his father and is being brought up in the suburbs by his mum, Julie (Sally Hawkins). Very particular and wary of human contact, he is an awkward kid but he has a genius for maths.
Morgan Matthews, best known for his documentary work, directs in brisk, unfussy style. The film has an understated humour that generally helps keep mawkishness and self-pity at bay. The performances are likeable and affecting. Butterfield plays Nathan as a detached but sensitive and observant boy, who always seems to be looking in on the world as an outsider. Sally Hawkins excels as Nathan's devoted, frequently exasperated mother, who realises early on that she is not – as he tells her – "clever enough" to help him. Rafe Spall is very funny as the blundering maths teacher, Mr Humphreys, who becomes Nathan's mentor.
With his sarcasm and debunking approach to life, he is far better at striking up a rapport with the boy than other adults who patronise him or treat him with pity. Humphreys, we learn, was once a maths prodigy himself but lacked the character or determination to do justice to his own ability. There is an engaging performance, too, from Eddie Marsan as the squad leader who takes a team of young British masterminds (including Nathan) to compete in the International Mathematics Olympiad. They're brilliant, with "beautiful minds", but are also competitive, self-centred and socially awkward.
The treatment of the love affair between Nathan and Zhang Mei (Jo Yang), the young Chinese girl he meets at maths training camp in Taiwan, is handled in slightly sugary fashion. Some of the dialogue about maths as a transcendent force, an art, is on the clunky side. This, though, is a very likeable, well-observed and ultimately uplifting film.
Register for free to continue reading
Registration is a free and easy way to support our truly independent journalism
By registering, you will also enjoy limited access to Premium articles, exclusive newsletters, commenting, and virtual events with our leading journalists
Already have an account? sign in
Register for free to continue reading
Registration is a free and easy way to support our truly independent journalism
By registering, you will also enjoy limited access to Premium articles, exclusive newsletters, commenting, and virtual events with our leading journalists
Already have an account? sign in
Join our new commenting forum
Join thought-provoking conversations, follow other Independent readers and see their replies