The Battle for Best Picture
Sound of Metal: Why Darius Marder's revelatory meditation on deafness should win the Oscar
With the ceremony days away, Annabel Nugent argues why an underdog drama that rebuffs 'awards bait' in favour of authenticity should take home Best Picture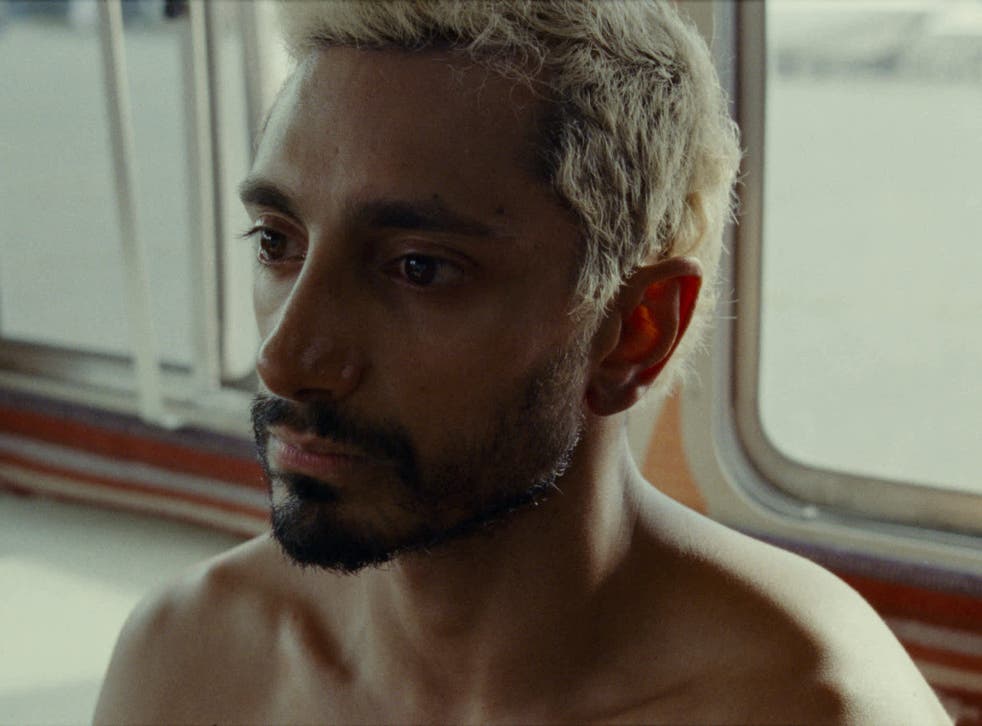 It is unlikely that Sound of Metal will win Best Picture. Darius Marder's film – about a small-time noise-punk drummer who suddenly loses his hearing – is an underdog in this weekend's race, although admittedly not at first sight. The drama has tied for the second most nominations this year with six nods, but sparkly accolades may flatter to deceive. A conspicuous absence in the Best Director category stalks its chances like a black dog; only five films across the Oscars' 93-year history have taken home Best Picture without receiving a directing award too. But stranger things have happened and in a year of history-making nominations, who's to say this isn't another fusty pattern to be broken? And with that, here comes a heartfelt plea to get Sound of Metal the statuette it deserves. 
The first-time director tells a wounding story with a light and confident touch. Ruben (played by a phenomenal Riz Ahmed, whose performance deserves a 3,000-word entreaty in its own right) is one half of a two-person band gleefully touring the South's dankest dive bars. Together with Lou (Olivia Cooke), his partner both on stage and off, he leads a happy but fragile life within the aluminium walls of the Airstream RV they've made their home. When Ruben's hearing suddenly and drastically diminishes, the couple's existence is upended. At Lou's persuasion, Ruben (a recovering heroin user) goes to stay at a remote commune for deaf addicts run by the empathetic Joe, played by an Oscar-nominated Paul Raci.
Raci, who has previously been handed two-liners in shows such as Parks and Recreation, was given the role of a lifetime aged 72. As Joe, Raci – a child of deaf parents who has struggled with addiction and now sings in a Black Sabbath tribute band – earns the movie a vital verisimilitude. Under his care, Ruben reluctantly learns to accept and appreciate his new life. 
The story – man grows stronger through adversity, yada yada yada – is exactly the sort of thing the Academy eats up. Some people may be quick to call Sound of Metal an "issue movie" or a "message film", but Marder succeeds in permitting it to be so much more – yes, the "issues" are there, but he isn't banging us over the head with them. Ruben's experience, though harrowing, is never sensationalised. It is never the portrait of a supposed victim. Instead, the film fosters a sense of authenticity in its documentary-like feel, low-budget production and the lived-in performances by an all-around stellar cast – many of whom are deaf themselves. Finding emotional heft in the everyday, Sound of Metal has a subtlety notably lacking in the sentimental prestige dramas typically recognised by the Academy. 
That subtlety is doubled down on by Ahmed, who underplays Ruben at a consistent and credible simmer. Like a lid perched on top of a bubbling pot, the actor keeps the award-bait histrionics to a minimum. And yet in every scene, he stuns. Ahmed is an actor who can stir up storms with just a glance. He is Marder's linchpin and the film's golden ticket this Sunday.
The next thing to say about Sound of Metal is that technically, too, it's a triumph. The film's narrative tension between silence and noise is mimicked in its soundscape, courtesy of veteran sound designer Nicolas Becker (he and his team have received a Best Sound nomination that's surely a fait accompli). In an instant, we're pulled into and then wrenched out of Ruben's head. At points, voices distort and the atmosphere distends – muffled and bubbly as if emitted from underwater; other times, it is sucked out of the space altogether like a vacuum. It would've made for an incredible cinema experience. Crucially, though, it is no gimmick. Unlike the overrated and overpriced digital "youthification" in last year's Oscar favourite The Irishman, sound design is not a selling point or a splashy headline; it is Sound of Metal's marrow. According to Vulture, Marder hired Becker before even the film's cinematographer. The duo worked together for a full year before the rest of the crew was brought onboard. 
Marder has created something that is impossible to forget once seen – or heard. A film that so easily could have been relentlessly grim or schmaltzy (two qualities the Academy historically gives kudos for) is instead a reminder of cinema's ability to uplift and unite. In the face of its adverse Best Picture chances, that is Sound of Metal's victory. 
We may earn commission from some of the links in this article, but we never allow this to influence our content.
Sound of Metal can be streamed on Amazon Prime and will be in UK cinemas on 17 May
Register for free to continue reading
Registration is a free and easy way to support our truly independent journalism
By registering, you will also enjoy limited access to Premium articles, exclusive newsletters, commenting, and virtual events with our leading journalists
Already have an account? sign in
Register for free to continue reading
Registration is a free and easy way to support our truly independent journalism
By registering, you will also enjoy limited access to Premium articles, exclusive newsletters, commenting, and virtual events with our leading journalists
Already have an account? sign in
Join our new commenting forum
Join thought-provoking conversations, follow other Independent readers and see their replies