'The Martian', Nasa and Scottish potato producer Albert Bartlett
Meg Carter explores curious film couplings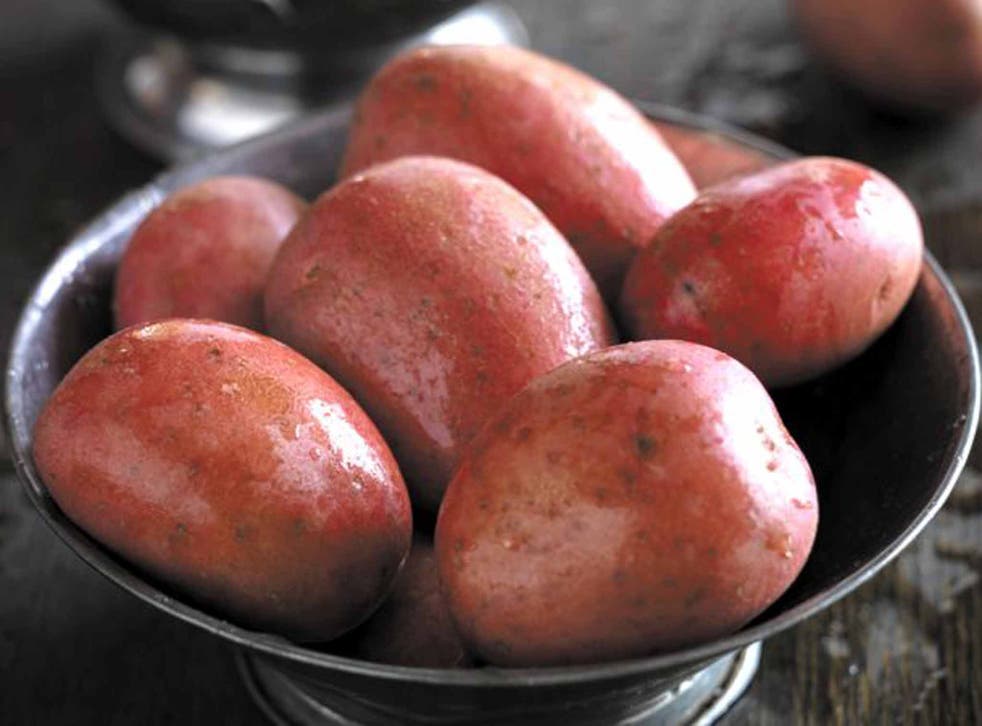 Aston Martin, Omega, and Burberry will be among the brands proud to be associated with Spectre, the latest James Bond movie when it opens next month. But with product placement and promotional tie-ins now generating big bucks for movie-makers, brands eager to share a piece of the big-screen action now extend well beyond the usual suspects.
For proof, look no further than The Martian, the new sci-fi action adventure starring Matt Damon, which opens in the UK later this week complete with… an official potato. Though even this is not the most surprising in a recent series of increasingly bizarre promotional couplings.
Take Virgin Trains, the official UK travel partner of X Men: Days of Future Past – "because time travel is a key theme throughout the movie and at Virgin Trains we strive to make sure our customers' journeys are as quick as possible, as if our trains are time travel devices", one Virgin Trains executive confided to a leading comics and pop culture website.
Then there was the US National Guard's involvement in the estimated $160m in product and promotions surrounding Warner Brothers' Superman re-boot, Man of Steel. In a bid to boost army recruitment, it went all out to tie its name and brand to the mythology and popularity of the Superman franchise for a campaign called, unsurprisingly, "Soldier of Steel".
And let's not forget The Vermont Teddy Bear Company, which struck a deal to create the official teddy for Fifty Shades of Grey – a furry version of Christian Grey for which the accompanying marketing promised "smoldering eyes, gray suit, satin tie, mask and even mini-handcuffs".
Other tie-ups, however, make more sense. Such as the American Red Cross's official partnership with Saw IV , which followed the success of a "give 'til it hurts" grassroots campaign to persuade horror fans to donate blood that accompanied each of the franchise's preceding films. Or the Royal Horticultural Society's association with A Little Chaos, in which Kate Winslet played a landscape gardener, as a result of which the movie became the official film for the RHS's National Gardening Week.
Sometimes the thinking behind a product link is blindingly obvious: who could better Tic-Tac's Despicable Me tie-up that gave the world limited-edition yellow Tic-Tac Minions? Which brings us back to The Martian and that potato. At first glance, the pairing between 20th Century Fox and UK-based potato business Albert Bartlett seems an unlikely one. The former is one of the movie industry's biggest film studios and distributors, the other is a family-run business still headquartered in Airdrie, Scotland, where it was founded back in 1948 and from which it now coordinates the supply of over 20 per cent of the UK's fresh potatoes.
Dig deeper, though, and there is method – and humour – to this apparent madness. "We've been working with Albert Bartlett for 12 years and it was one of our regular team who first flagged up that The Martian was coming out, which struck everyone concerned as an opportunity too good to miss," explains Alfredo Marcantonio, executive creative director at Albert Bartlett's advertising agency Hobbs Holmes Marcantonio.
Based on the 2011 novel of the same name and directed by Ridley Scott, The Martian is the story of an American astronaut who is also a botanist and mechanical engineer, stranded alone on Mars. With only a few weeks' rations of food, he has to improvise to survive, and that includes finding a way to grow food – which he does when he successfully harvests… potatoes. It's actually a plot device that is has a basisi in fact, since in 1995 the potato was the first vegetable grown in space – by astronauts aboard the Space Shuttle Columbia.
Access unlimited streaming of movies and TV shows with Amazon Prime Video Sign up now for a 30-day free trial
Sign up
"Unfortunately, by the time we contacted the production team on location in eastern Europe, they'd finished the potato sequences," Marcantonio continues. "But it got us thinking. And a cheeky suggestion that we produce a disclaimer for the film's end assuring audiences that 'no potato was harmed during the filming…' gave us an 'in' with senior executives out in LA, who allowed us to view all potato-related scenes ahead of the film's release in secret."
The end result is a promotional campaign for which the film studio used its connections with NASA to provide Albert Bartlett customers with an all-expenses-paid family trip to the Kennedy Space Center as a competition prize in a Martian-themed promotional campaign.
"They wanted exposure. They also knew that, while the film will have big appeal with single blokes, they needed a way to open it up to a wider, family audience," Marcantonio explains. "Which means it makes sense at a number of different levels. Unlike when soft drinks companies tie up with just about any family movie they can find to reach kids, this tie-up is anything but spurious."
Indeed. And for a more mundane reason, too. Because like the planet Mars, Albert Bartlett's best-selling potato – the Rooster – is … red.
Register for free to continue reading
Registration is a free and easy way to support our truly independent journalism
By registering, you will also enjoy limited access to Premium articles, exclusive newsletters, commenting, and virtual events with our leading journalists
Already have an account? sign in
Register for free to continue reading
Registration is a free and easy way to support our truly independent journalism
By registering, you will also enjoy limited access to Premium articles, exclusive newsletters, commenting, and virtual events with our leading journalists
Already have an account? sign in
Join our new commenting forum
Join thought-provoking conversations, follow other Independent readers and see their replies