Game of Thrones season 6: Not only is Jon Snow alive, but he's wearing Stark armour
The spoiler presents tantalising plot lines for season 6
Christopher Hooton
Monday 28 September 2015 09:03 Comments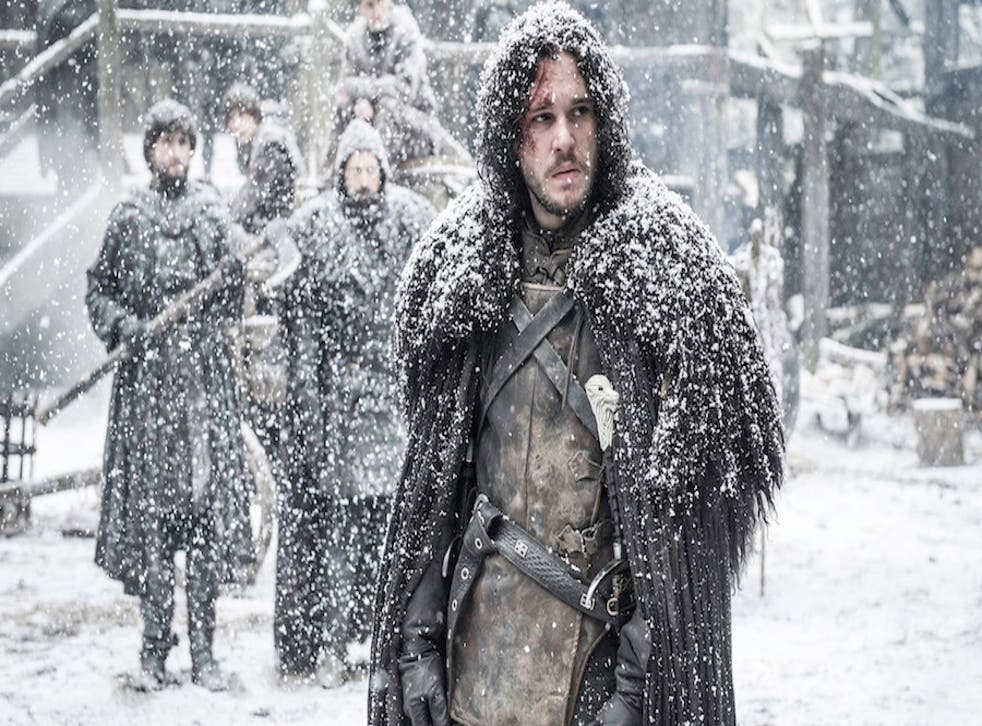 A huge Game of Thrones spoiler emerged from the Northern Ireland set over the weekend, finally giving us almost irrefutable proof that Jon Snow will be brought back from the dead in season 6.
The initial shock of seeing Kit Harington back on set over, fans are now debating more fervently than ever how exactly he might return, and what he might be getting up to next season.
Some key points:
It definitely isn't just a flashback
Jon carries Long Claw in the set photo, the sword given to him by Lord Commander Mormont of the Nights Watch.
He's wearing Stark armour
Jon seems to have finally escaped that honourable but deadly boring job on The Wall, and is wearing the same kind of armour his father Ned wore right up until his death.
Is he going to bring the good name of Stark back to Westeros and take back the North? This is hugely exciting if so, although going after glory doesn't seem a very Jon Snow thing to do, plus his lineage is problematic - as far as everyone knows he is a bastard, and even if the L+R=J theory is true, his claim to the throne is a complex one.
Melisandre is the best bet for John's resurrection
She once told Jon in the books, while looking on at the Wall:
"This is my place as it is yours, and soon enough you may have grave need of me. Do not refuse my friendship, Jon. I have seen you in the storm, hard-pressed, with enemies on every side. You have so many enemies. Shall I tell you their names?"
"I know their names."
"Do not be so certain."
Melisandre appeared to predict Jon being murdered by his own men, and hinted that she may be of use when the time comes.
But what semblance of Jon Snow will be left?
Beric Dondarrion died a staggering six times, revived by Thoros of Myr through prayers to the Lord of Light, but each resurrection left holes in his soul and memory. If you thought the old Jon Snow hated fun, the post-dead Jon might be even more gloomy.
Register for free to continue reading
Registration is a free and easy way to support our truly independent journalism
By registering, you will also enjoy limited access to Premium articles, exclusive newsletters, commenting, and virtual events with our leading journalists
Already have an account? sign in
Join our new commenting forum
Join thought-provoking conversations, follow other Independent readers and see their replies