Fortnite lets players control meat pie-eating Aussie tradie with new character skin
Popular Fortnite YouTuber Lasarbeam said he thought the costume idea was 'really f***ing funny'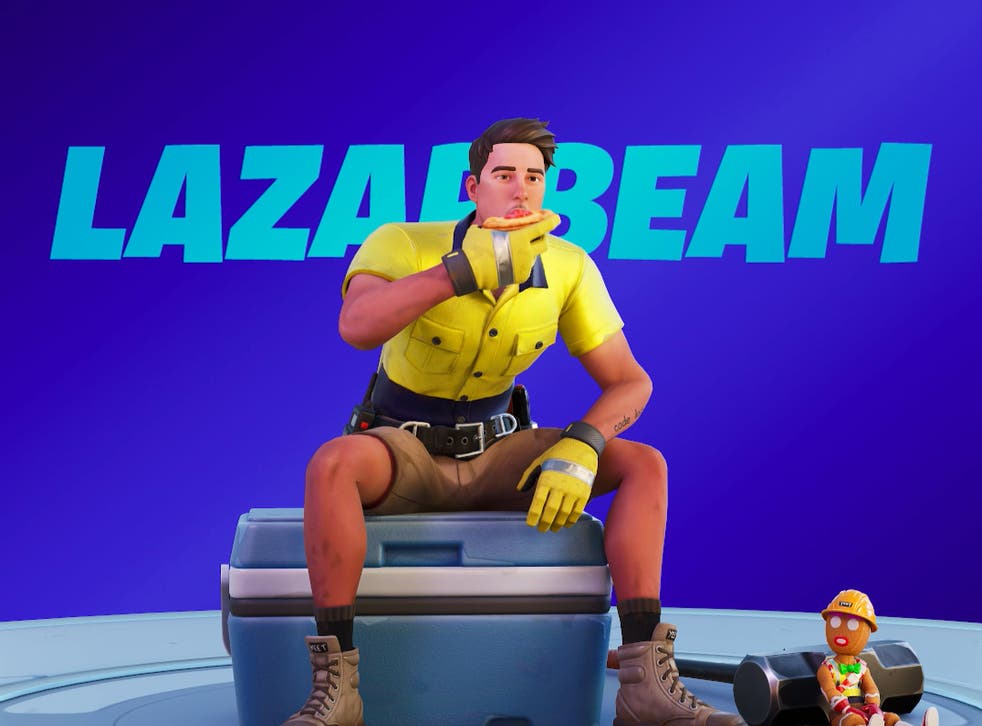 Fortnite has teamed up with popular Australian YouTube personality Lasarbeam to launch a new in-game character skin.
The hit battle royale game is currently debuting a series of Fortnite Icons, celebrating content creators who have built up huge followings playing the game.
Lazarbeam, real name Lannan Eacott, told followers that he chose the outfit of his custom skin - designed to look like a "tradie" (Aussie slang for a construction worker) - because he thought it would be "funny".
"I just wanted to honour where I came from," he said, explaining how he had worked on a construction site before finding fame as a YouTube gamer.
On Twitter, he wrote: "Rather than do something over the top with my skin I wanted to honour my beginnings. Also I think its really f***ing funny to have a tradie in Fortnite. Hope you enjoy it :)"
Players will be able to equip the "Lazarbeam Outfit" in the game, which looks like the YouTuber himself, dressed in a high-visibility shirt with a toolbelt and hammer.
The "Lazarbeam Bundle" can also be purchased, which contains the outfit, "Baby Gingy" Back Bling, an "Ol' Mate Sledgy" Pickaxe and the "Lunch Break" emote, which allows the player-character to eat a meat pie while in-game.
Join our new commenting forum
Join thought-provoking conversations, follow other Independent readers and see their replies