Glee star Cory Monteith died from heroin and alcohol overdose, says coroner
Canadian actor was believed to be alone when he died
Kunal Dutta
,
Tim Walker
Tuesday 16 July 2013 22:51 Comments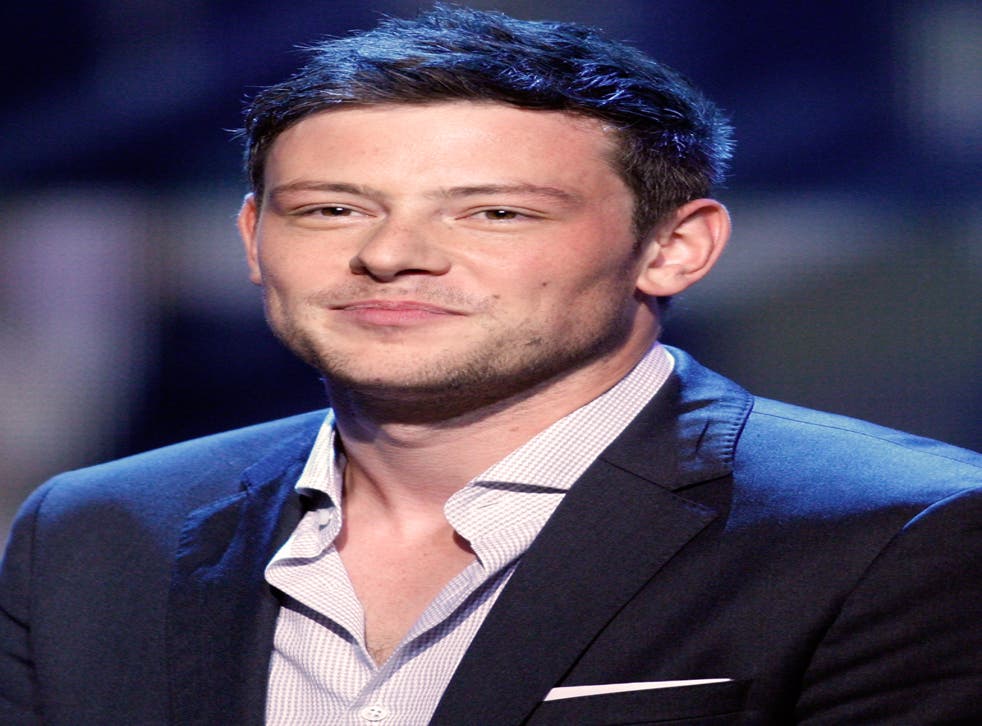 Cory Monteith, the Canadian star of the hit musical television series Glee, who was found dead in a Vancouver hotel room, died from a heroin and alcohol overdose, according to a coroner's report.
The British Columbia Coroner's Service confirmed the actor's cause of death after conducting an autopsy and toxicological analysis. A statement said: "There is no evidence at this time to suggest Monteith's death was anything other than a most tragic accident."
The 31-year-old was believed to have been alone when he died in his room at the Fairmont Pacific Rim hotel, where he was found on Saturday. The coroner's office said the investigation into his death was continuing, and that no other details were available. Police in Vancouver had earlier said it was unlikely that the death was the result of substance abuse.
Monteith, who played Glee's singing quarterback Finn Hudson, had been an integral member of the show's cast since it began in 2009, and was expected to return in its fifth series this September. The Fox network and the producers of Glee, including 20th Century Fox Television, described the actor as "an exceptional talent and an even more exceptional person".
Monteith was treated for drug addiction earlier this year. He had previously been in rehab aged 19, and spoke openly about his past struggles with substance abuse. In a 2011 interview, he said he was "lucky to be alive". His girlfriend and Glee co-star Lea Michele publicly supported the actor when he admitted himself to a rehabilitation centre in March. At the time, she told People magazine: "I love and support Cory and will stand by him through this. I am grateful and proud he made this decision."
Following this week's autopsy, Ms Michele issued an official statement through a spokesperson: "Lea is deeply grateful for all the love and support she's received from family, friends and fans. Since Cory's passing, Lea has been grieving alongside his family and making appropriate arrangements with them. They are supporting each other as they endure this profound loss together."
Filmmaker Gia Milani, who recently directed Monteith in the as-yet-unreleased Canadian film All the Wrong Reasons, said this week that the actor "seemed healthy" when she last saw him four weeks ago in Los Angeles. "He looked super fit and he was energetic and excited," she said.
Meanwhile the Westboro Baptist Church, a fringe US Christian group, has threatened to picket the star's funeral, after issuing a series of anti-gay tweets directed at his Glee co-stars. The Church, known for disrupting the funerals of US servicemen, has failed to make good on its promises to picket the victims of the Boston bombing.
Further reading:
Lea Michele 'inconsolable' after sudden death of boyfriend
Glee's Mr Schuester Matthew Morrison dedicates song
Register for free to continue reading
Registration is a free and easy way to support our truly independent journalism
By registering, you will also enjoy limited access to Premium articles, exclusive newsletters, commenting, and virtual events with our leading journalists
Already have an account? sign in
Join our new commenting forum
Join thought-provoking conversations, follow other Independent readers and see their replies