Grenfell Tower: Lily Allen accuses the media of 'downplaying' death toll
Most publications have been reporting official death counts from the Met
Christopher Hooton
Friday 16 June 2017 09:06 Comments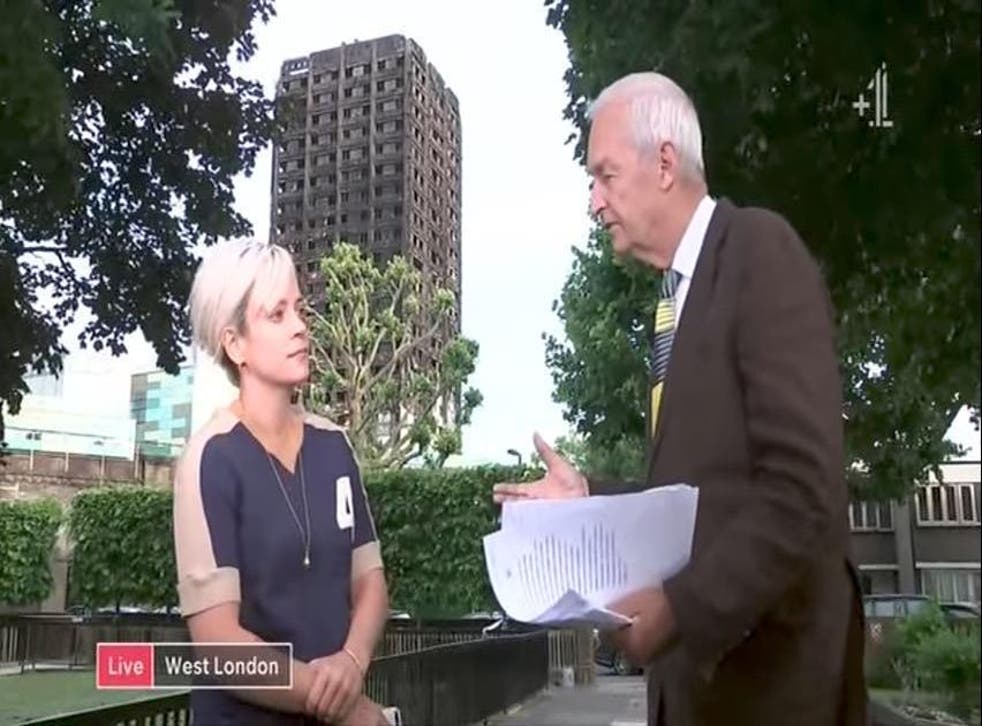 Singer and activist Lily Allen has accused the media of dishonesty with regards to its coverage of the number dead in the Grenfell Tower fire.
"I have never in my entire life seen an event like this were the death count has been downplayed by the mainstream media," she said during a Channel 4 News interview with Jon Snow.
"Seventeen? I'm sorry but I am hearing from people the figure is much closer to 150 - and that many of those people are children."
On Twitter, she retweeted users saying: "Death toll of #grenfelltower being suppressed by UK MSM" and "when i was down there they said well into triple figures so is probably even more than 150.good on you for telling some truth" (sic).
Most outlets, including The Independent, report official death counts from the Metropolitan Police first and foremost, acknowledging if they are likely to rise but trying to steer clear of estimating the dead.
Met Police Commander Stuart Cundy has said that the death toll is expected to rise significantly, but the tower is currently still too dangerous for firefighters to recover many of the bodies.
"It may be - and I just don't know - it may be that ultimately some victims remain unidentified," he said.
"I won't know that until we've gone through the full recovery from Grenfell Tower and we know exactly what we've got and I anticipate that is going to take a considerable period of time.
The missing people from Grenfell Tower

Show all 23
"Not just the immediate recovery of the bodies we have found but the full search of that whole building we could be talking weeks we could be talking months - it is a very long process.
"There is a risk that sadly we may not be able to identify everybody."
Six bodies have been recovered from outside the 24-storey tower and identified so far, while 11 bodies have been located inside but cannot yet be removed.
Register for free to continue reading
Registration is a free and easy way to support our truly independent journalism
By registering, you will also enjoy limited access to Premium articles, exclusive newsletters, commenting, and virtual events with our leading journalists
Already have an account? sign in
Join our new commenting forum
Join thought-provoking conversations, follow other Independent readers and see their replies