Harry Potter should have married Hermione, admits J K Rowling
The Harry Potter author said pairing off Hermione and Ron was a 'form of wish fulfillment'
Antonia Molloy
Sunday 02 February 2014 11:12 Comments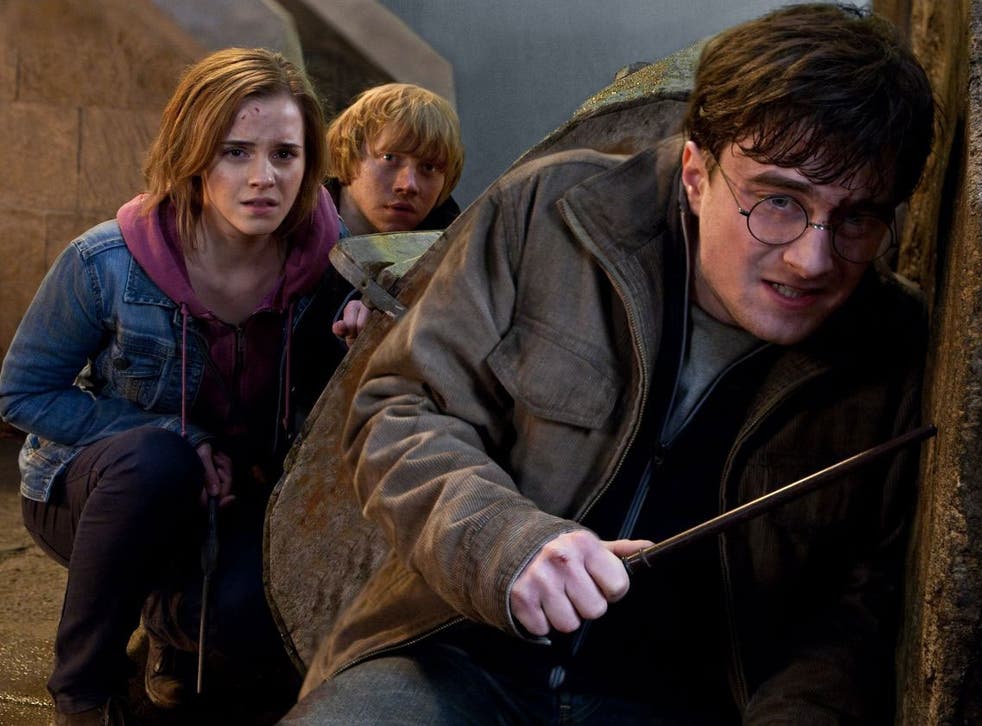 Avid Harry Potter fans will be familiar with the slow-burning romance between Ron Weasley and Hermione Granger, which finally culminated in their marriage at the end of the wizarding series.
But now author J K Rowling has said that her famous protagonist ought to have ended up with Hermione instead.
In a rare interview given to Wonderland magazine, she said: "I wrote the Hermione/Ron relationship as a form of wish fulfilment."
"That's how it was conceived, really. For reasons that have very little to do with literature and far more to do with me clinging to the plot as I first imagined it, Hermione ended up with Ron."
Rowling, 48, was quizzed by 23-year-old actress Emma Watson, who played Hermione in the Harry Potter film franchise and was guest-editing the new issue of the magazine.
Harry Potter through the ages

Show all 8
In excerpts printed in The Sunday Times, ahead of the issue's publication on Thursday, Rowling even went so far as to say that Hermione and Ron would have ended up needing relationship counselling.
"I know, I'm sorry, I can hear the rage and fury it might cause some fans, but if I'm absolutely honest, distance has given me perspective on that," she said.
"It was a choice I made for very personal reasons, not for reasons of credibility. Am I breaking people's hearts by saying this? I hope not."
But Watson agreed with the author's sentiments. She said: "I think there are fans out there who know that too and who wonder whether Ron would have really been able to make her happy."
On Twitter two camps emerged. @sleepydorkharry said: "I honestly think Harry and Hermione should have ended up together. I knew it from the start that they're made for each other @jk_rowling".
Meanwhile, @miss_vic81 tweeted: "Always thought Hermione should have ended up with Harry too! #shipneversailed."
However, @eemaalous disagreed: "So apparently Ron & Hermione weren't meant to be together...serious JK? Harry and Hermione getting together wld [sic] have been predictable & boring."
Her thoughts were echoed by @fairmegwyn, who tweeted: "Never once did I pick up any sort of romantic vibe between Harry and Hermione during any of the 7 books. This pairing would've been awful."
It looks like the verdict is still out on this one…
---
Watch Harry and Hermione dance together in Harry Potter and The Deathly Hallows

Register for free to continue reading
Registration is a free and easy way to support our truly independent journalism
By registering, you will also enjoy limited access to Premium articles, exclusive newsletters, commenting, and virtual events with our leading journalists
Already have an account? sign in
Join our new commenting forum
Join thought-provoking conversations, follow other Independent readers and see their replies