Indigenous advocates call on UN to make cultural appropriation illegal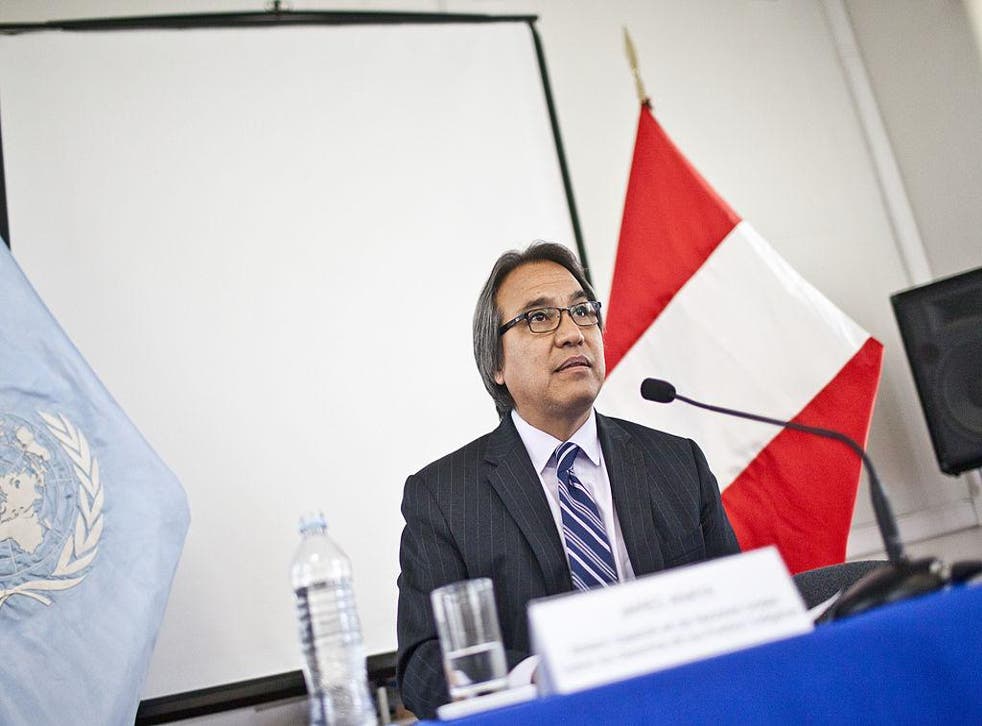 The World Intellectual Property Organisation (WIPO), a United Nations agency, is being asked to bring in "effective criminal and civil enforcement procedures" to prevent people profiting from cultural appropriation.
A specialised committee made up of delegates from 189 countries has for some time been working on legislation that would protect indigenous designs, dances, words, medicines and more.
James Anaya, dean of law at the University of Colorado cited Urban Outfitters' "Navajo hipster panties", "Navajo print flask" and "peace treaty feather necklaces" as examples of products falsely advertised as Indigenous-made or endorsed.
Speaking to the committee on Monday, Mr Anaya said the UN's negotiated document should "obligate states to create effective criminal and civil enforcement procedures to recognize and prevent the non-consensual taking and illegitimate possession, sale and export of traditional cultural expressions."
The Navajo Nation reached an out of court settlement with Urban Outfitters in 2012, but many Indigenous leaders are frustrated with the lack of real progress over the 16 years since the committee started.
"We are only halfway through 2017 and yet the number of occurrences of misappropriation happening to Indigenous Peoples in all regions of the world seems relentless with no relief in sight," said Aroha Te Pareake Mead, a member of the Ngati Awa and Ngati Porou tribes in Wellington, New Zealand.
"We asked the international community to help deal with a problem that traverses international boundaries and are still waiting."
(via CBC)

Register for free to continue reading
Registration is a free and easy way to support our truly independent journalism
By registering, you will also enjoy limited access to Premium articles, exclusive newsletters, commenting, and virtual events with our leading journalists
Already have an account? sign in
Register for free to continue reading
Registration is a free and easy way to support our truly independent journalism
By registering, you will also enjoy limited access to Premium articles, exclusive newsletters, commenting, and virtual events with our leading journalists
Already have an account? sign in
Join our new commenting forum
Join thought-provoking conversations, follow other Independent readers and see their replies