Instead of music, this festival has philosophy
Attendees will gather to revel in nature and discuss the big issues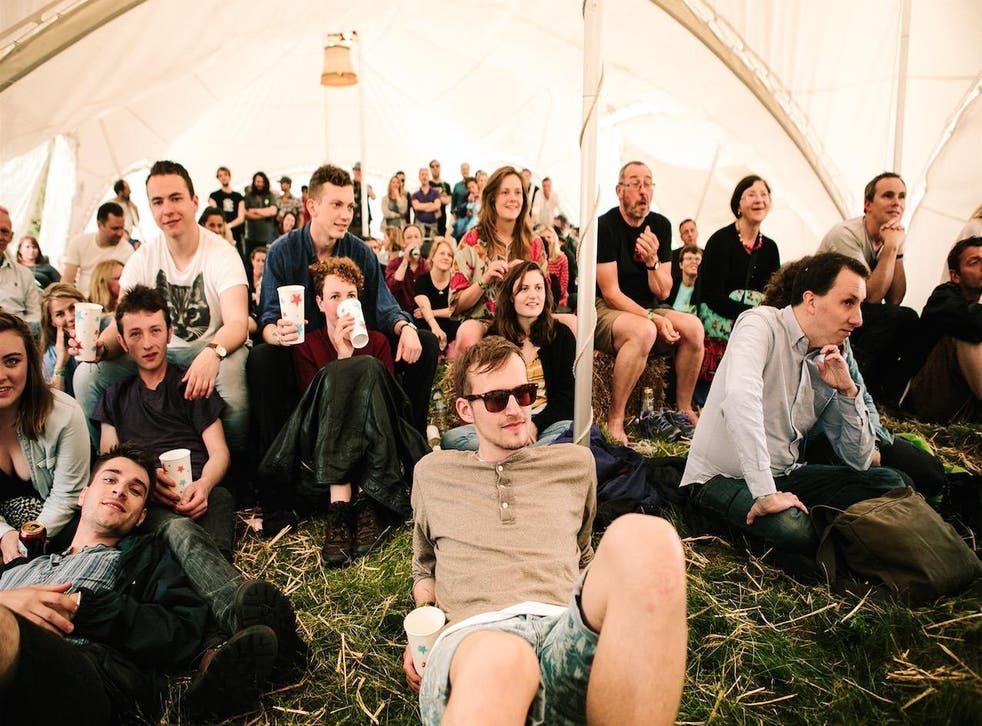 Dubbed "a small festival with big ideas", Also Festival in Park Farm, Warwickshire has the usual tents with attendees reclining on the grass under them, except it's not bands and DJs they're watching but philosophers and authors.
Topics at the lakeside festival this year include psychoactive substance laws, ancient mythology, Brexit one year on, assessing the meaning of dreams and analysing the ways radicals use tech.
Revered professor David Nutt will be there this year discussing the loss to science of criminalising drugs, Dr Adam Rutherford will examine the extent to which we are all immigrants in the UK, psychiatrist Carmine Pariante will explain the complex systems behind good mental health, philosopher Roman Krznaric will try and reclaim the Latin phrase Carpe Diem ('It's time to stop living in the moment') and mathematician David Tong will connect people with the poetry of gravitational waves.
The idea is obviously to indulge in these big and impactful topics (while sinking a few beers) but if you need a break from all that deep thought, guests are encouraged to swim and relax in the lakes and fields on site.
"Also's programming encourages experiences without constraints, whether that's learning how to live like an animal, learning to paint, act or sitting down to a three course dinner in the festival's beautiful dining tent," an organiser said, with University of Oxford's Dr Charles Foster set to deliver a talk on whether we might be better off living as badgers do.
You can find more info on the festival, which runs 30 June to 2 July, here. Tickets start at £120.
Join our new commenting forum
Join thought-provoking conversations, follow other Independent readers and see their replies