Interview with director Lee Kyoung Mi: On genre transitions and the challenges of being a female director in South Korea
From Crush and Blush's dark humour to The Truth Beneath's dark thriller.
Narjas Zatat
@NtheodoraK
Tuesday 29 November 2016 16:58 Comments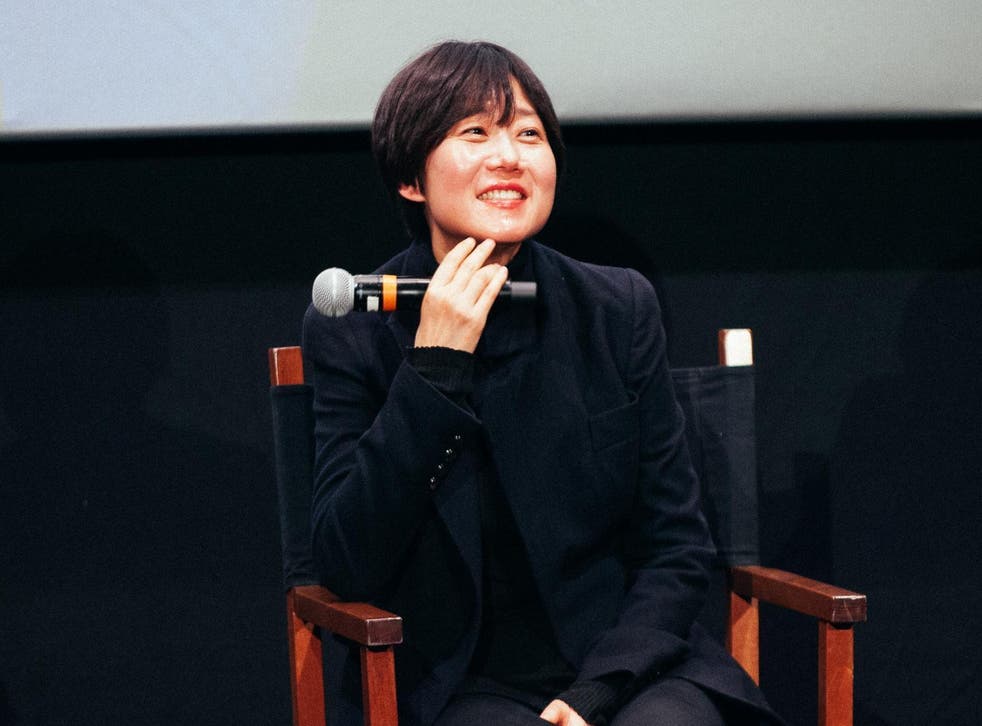 There's a certain grace that Director Lee Kyoung Mi exudes as she sits on a bright red sofa in the Korean Culture Centre.
Kyoung Mi is part of a handful of female directors who are commercially successful in South Korean cinema, and the first thing she tells me about being a woman and director in her country, is that the business is hard.
"I jumped into this because I didn't know how it worked," she says. "It's tougher than I thought it would be – a lot tougher. You definitely need understanding from your family, and you have to be prepared to face many challenges."
Kyoung Mi's bulldozer of a thriller, and the opening film for the London Korean Film Festival, The Truth Beneath, is an onion in the guise of a tomato: deceptive in its seemingly traditional take on a genre favourite – political intrigue, a missing child and a dark family secret – that morphs into layers upon layers of depth.
It is no surprise that the film won several critics' awards in South Korea. But despite the complex-sounding nature of the thriller, the inception of the story came from a very simple idea.
"I began the story with the mother who lost her child," she says.
"I thought about the emotions that one event would produce: it would be devastating, horrifying and painful for the mother who lost her child. She would turn mad. I wanted to convey these emotions within the context of South Korean societal problems, while at the same time making it more personal."
Female relationships are at the story's core, and her exploration of women within a male context provides a sense of warmth despite the dark premise.
"The story starts with a presentation of a harsh, male-dominated world and slowly develops towards the world of the outsiders, or the 'other'. In the case of The Truth Beneath, this 'other' was the woman - soft, delicate and warm."
"It is a story of the last hope in an otherwise cruel and devastating world."
Kyoung Mi's first challenge was to find investors for female protagonists - an elusive creature for female directors in South Korea. In order to break into the commercial market, she chose Son Ye Jin, one of the most prolific and successful female actors in Korean cinema, to be her leading lady.
Ye Jin's portrayal of a mother desperate to find her daughter is both haunting and frightening, and scenes with the mother and father prove intense viewing.
When I ask Kyoung Mi about her favourite scenes, she laughingly points out that she had been asked the very same question during a TV interview, and when she answered that she had many favourite scenes, she was misunderstood as being arrogant.
"There is a scene when Son Ye Jin's character is driving in the car and she keeps repeating to herself - 'I need to think, I need to think, I need to think...I need to get my act together.' There's a catharsis in that because it's something similar to what I recite in times of stress as well. Having that scene portrayed through Ye Jin was good."
Kyoung Mi's fascination with madness is a salient part of her film, and she constantly flirts with the line seperating sanity and insanity. I point out that working with director of Old Boy Park Chan Wook on Crush and Blush in 2008 must have rubbed off on her.
She disagrees. While Chan Wook takes his characters to dark places and leaves them there, The Truth Beneath conveys a sense of hope, despite the trauma the characters suffered.
"What I learned from Director park, which in my opinion is the most important, is getting the most out of scenes."
Chan Wook is heavy-handed – almost frantic in his pursuit of human depravity, but Kyoung Mi's light touch leaves space for redemption.
Of one thing, Kyoung Mi is sure.
"Being a woman in film is something lonelier than I expected. Be prepared to be very lonely in this profession."
She doesn't appear sad when she says this, and her smile is quick and sharp with her final words:
"We need more female directors."
Register for free to continue reading
Registration is a free and easy way to support our truly independent journalism
By registering, you will also enjoy limited access to Premium articles, exclusive newsletters, commenting, and virtual events with our leading journalists
Already have an account? sign in
Join our new commenting forum
Join thought-provoking conversations, follow other Independent readers and see their replies