James Blunt gets treasured possessions back after Ibiza home break-in
The raid on the singer's home was one of several which targeted the wealthy on the Spanish island
Graham Keeley
In Madrid
Friday 05 February 2021 13:42 Comments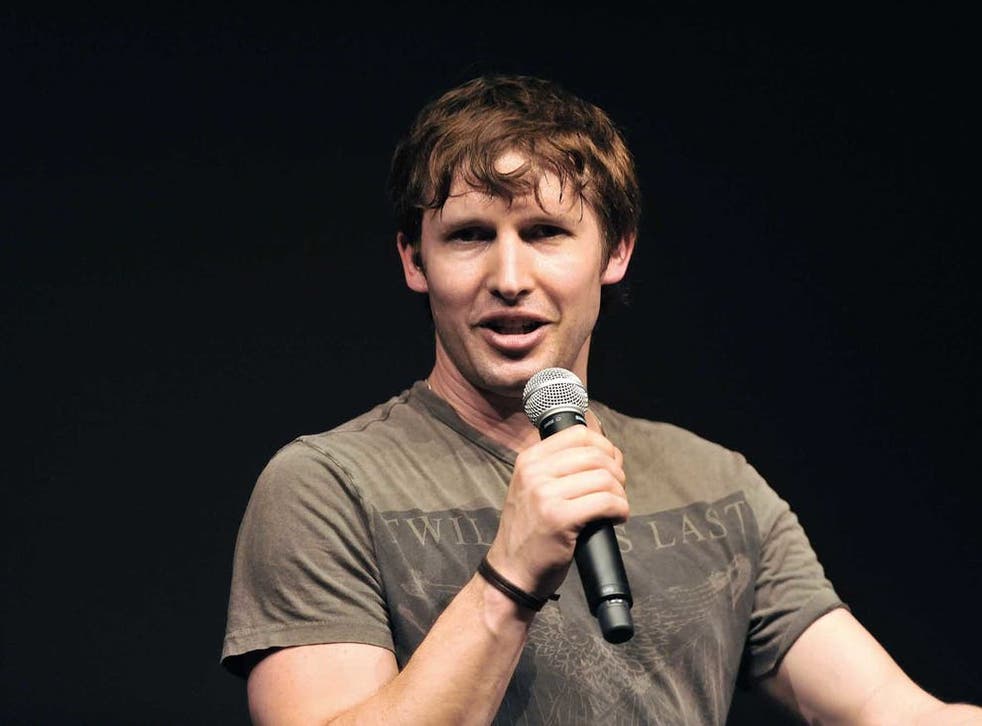 Leer en Español
Singer James Blunt has recovered a haul of sentimentally valuable items which robbers stole when they ransacked his Ibiza home, including a pocket watch which belonged to his grandfather and a bayonet from his time serving in the British Army in the Balkans conflict.
Blunt, his wife Sofia Wellesley and their two children were not at the house when thieves ransacked the property place last month.
After the singer offered a reward for help in finding the haul of goods, they were recovered by police who said on Friday they had arrested two men who allegedly carried out a series of robberies at luxury homes on the Spanish island.
Blunt, who is best known for his hit singles 'You're Beautiful' and '1973', bought the six-bedroom house in Ibiza in 2006 for £1.7 million.
The former Household Cavalry officer and his wife Sofia, who is the Duke of Wellington's niece, spent several months on the island last year during lockdown.
Thieves stole all his shirts and t-shirts, the pocket watch which once belonged to his grandfather and a bayonet which is a memento from Blunt's time serving in the British Army in Kosovo in 1999.
After the break-in, Blunt appealed for the return of items which were of sentimental importance.
"My only real sadness is that they took some cuff links and an old pocket watch that belonged to my grandfather, and a bayonet from my time as a soldier in the Kosovo war in 1999. I would gladly pay a reward for the return of them," he told the Diario de Ibiza newspaper. 
Despite the shock of the break-in, Blunt was able to joke about it, adding: "The thieves took around 100 items, including a black and white rug that my wife didn't like so I suspect that she might be involved.
"They also took all my shirts and t-shirts so they can't have a good sense of style because I am not known for mine."
Spain's Civil Guard said Blunt was the latest victim of a gang which targeted wealthy people living on the island.
Police were able to recover stolen goods worth €300,000 (£262,000) which were taken from a series of homes on the island.
Among them were two sculptures valued at €70,000 (£61,275) each, paintings by renowned artists, hundreds of bottles of wine, cognac, champagne, 19th century table clocks, jade carvings, gold and silver cutlery and even a muzzle-loading firearm.
A Civil Guard spokesman said: "Before breaking into the houses, the gang watched them for several days. They always acted at night when there was no surveillance or local people. And they always disabled alarm systems."
One of those detained was named by Spanish media as Eugene Cotrobasi, a Romanian national, who stood as a candidate for the Socialist party in the neighbouring island of Formentera in 2011.
He was arrested four years ago on suspicion of robbing houses in Ibiza. His brother was arrested in connection with breaking into the house of Blunt.
Both were released on conditional pending a future court hearing.
Register for free to continue reading
Registration is a free and easy way to support our truly independent journalism
By registering, you will also enjoy limited access to Premium articles, exclusive newsletters, commenting, and virtual events with our leading journalists
Already have an account? sign in
Join our new commenting forum
Join thought-provoking conversations, follow other Independent readers and see their replies