Jim Carrey cleared of lawsuits over ex girlfriend Cathriona White's death
The Irish national was at her Los Angeles home in September 2015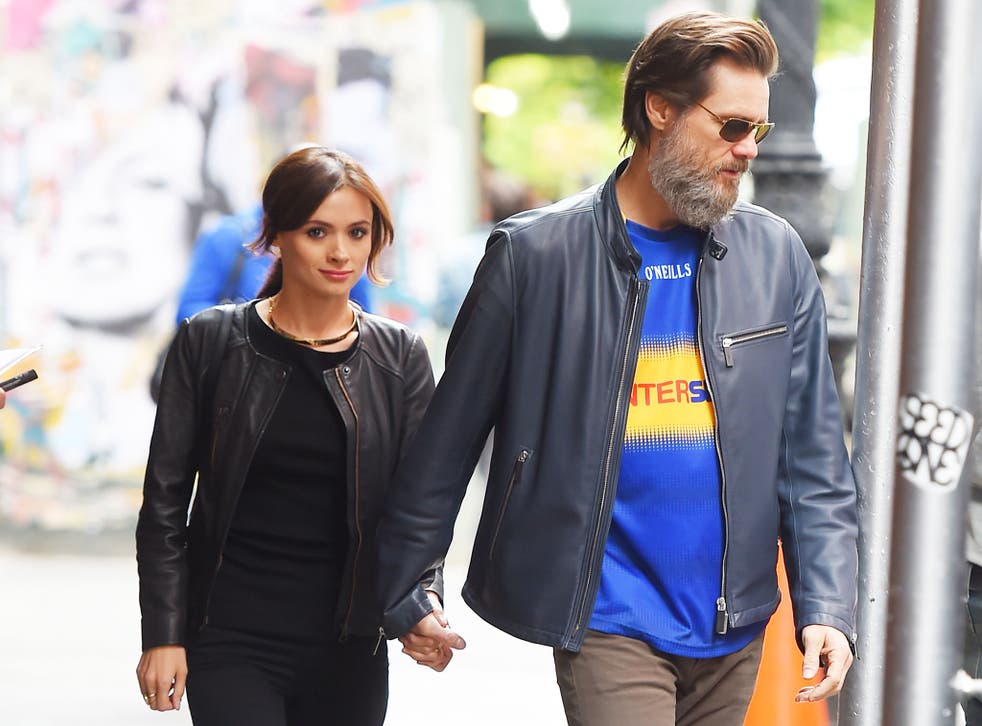 Jim Carrey will not face a trial over the death of his late girlfriend Cathriona White.
The 30-year-old make-up artist was found dead in her Los Angeles home in September 2015. A post-mortem found that the Irish national died from an overdose of various prescription drugs and a coroner recorded her death as suicide.
Ms White's estranged husband Mark Burton and her mother, Brigid Sweetman, later sued the 55-year-old actor, alleging that Carrey had provided the illegal drugs that White used to take her own life.
Carrey, who was due to go to trial this spring, filed a counter suit in September claiming the lawsuits were an attempt to exploit a high-profile actor.
The star of The Mask, The Truman Show and Dumb and Dumber, also claimed Ms White extorted him by threatening to go to the media with false allegations he had passed on multiple sexually transmitted diseases to her.
Mr Burton and Ms Sweetman alleged that getting STDs was one of the causes of Ms White's mental distress.
One of the most recent actions in the case before it was resolved involved a motion by Carrey's lawyer Raymond Boucher asking the court to require Mr Burton to provide Ms White's STD test results.
Mr Boucher concluded a 2011 document showing Ms White had clean test results before she met Carrey was in fact a forgery.
Last June, a judge at Los Angeles Superior Court said she would not throw out the case despite Carrey's lawyer requesting her to do so and branding the lawsuits "predatory" and "malicious".
World news in pictures

Show all 50
Judge Deirdre Hill set the trial date for 26 April 2018 and estimated the trial would last 20 days.
A spokesperson for Carrey told The Hollywood Reporter matters were dismissed on 25 January but had no comment to make other than saying the actor was looking forward to moving on with his life.
Michael Avenatti, the lawyer acting for Mr Burton and Ms Sweetman, released short statement on their behalf.
"We have no further comment at this time," it read.
The Independent contacted a representative of Carrey for comment.
Join our new commenting forum
Join thought-provoking conversations, follow other Independent readers and see their replies