Meryl Streep calls Harvey Weinstein 'pathetic and exploitative' for using her as a defence in lawsuit
'The criminal actions he is accused of conducting are his responsibility'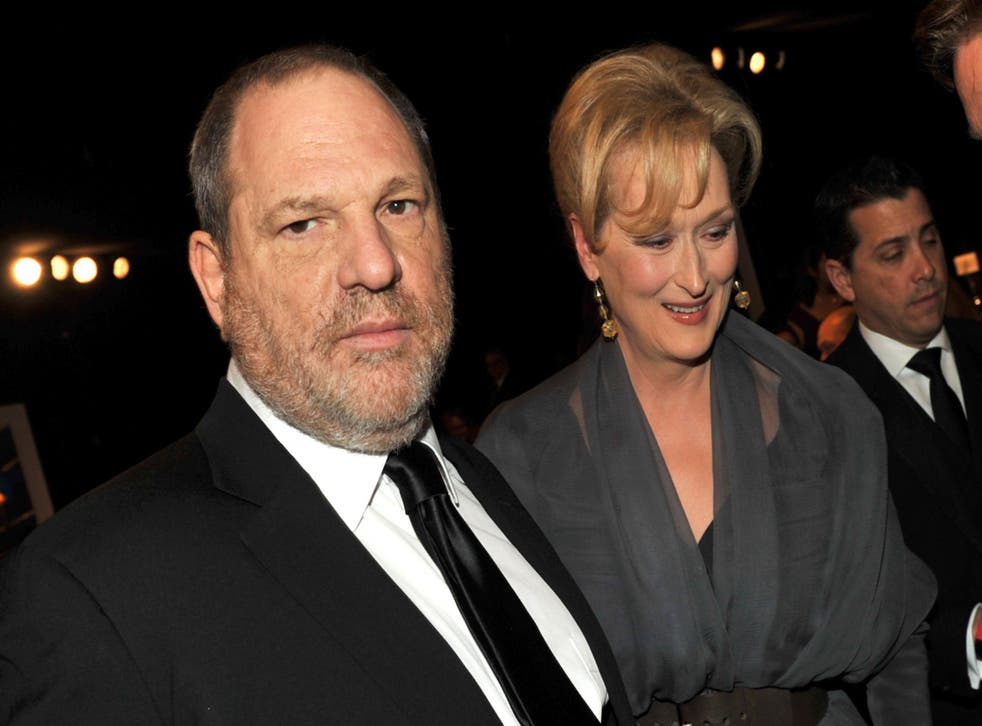 As more and more women have come forward with allegations against Harvey Weinstein, the disgraced producer has started issuing longer and longer defences, still denying all allegations.
Recently, Weinstein's lawyers issued a 26-page memorandum of law with a motion of dismissal in New York, naming two Oscar winners in the defence.
One of them — Meryl Streep — has taken issue with being used in the case. Speaking to Deadline, she said: "Harvey Weinstein's attorneys use of my (true) statement — that he was not sexually transgressive or physically abusive in our business relationship — as evidence that he was not abusive with many OTHER women is pathetic and exploitive."
Weinstein has filed the motion on Tuesday attempting to dismiss a case put forward late last year by six women: Louisette Geiss, Katherine Kendall, Zoe Brock, Sarah Ann Masse, Melissa Sagemiller and Nannette Klatt.
Harvey Weinstein: his accusers

Show all 42
Streep added: "The criminal actions he is accused of conducting on the bodies of these women are his responsibility, and if there is any justice left in the system he will pay for them — regardless of how many good movies, made by many good people, Harvey was lucky enough to have acquired or financed."
The lawyers claim the "proposed class definitions" of sexual assault and harassment "are fatally overbroad as to be not ascertainable." They claim: "As drafted, they would include all women who ever met with Weinstein, regardless of whether they claimed to have suffered any identifiable harm as a result of that meeting."
The lawyers then name Streep, along with Jennifer Lawrence, both of whom have previously spoken positively of Weinstein. "Such women would include, presumably, Jennifer Lawrence, who told Oprah Winfrey she had known Weinstein since she was 20 years old and said 'he had only ever been nice to me,' and Meryl Streep, who stated publicly that Weinstein had always been respectful to her in their working relationship."
Streep has spoken about Weinstein on multiple occasions, having previously been targeted by a 'She Knew' poster campaign and the actor turned activist Rose McGowan. Streep responded: "He needed me much more than I needed him and he made sure I didn't know."
Join our new commenting forum
Join thought-provoking conversations, follow other Independent readers and see their replies