Michelle Dockery interview: Downton star talks working with Liam Neeson on Non-Stop
Actress keen to strike out with first major role in Hollywood film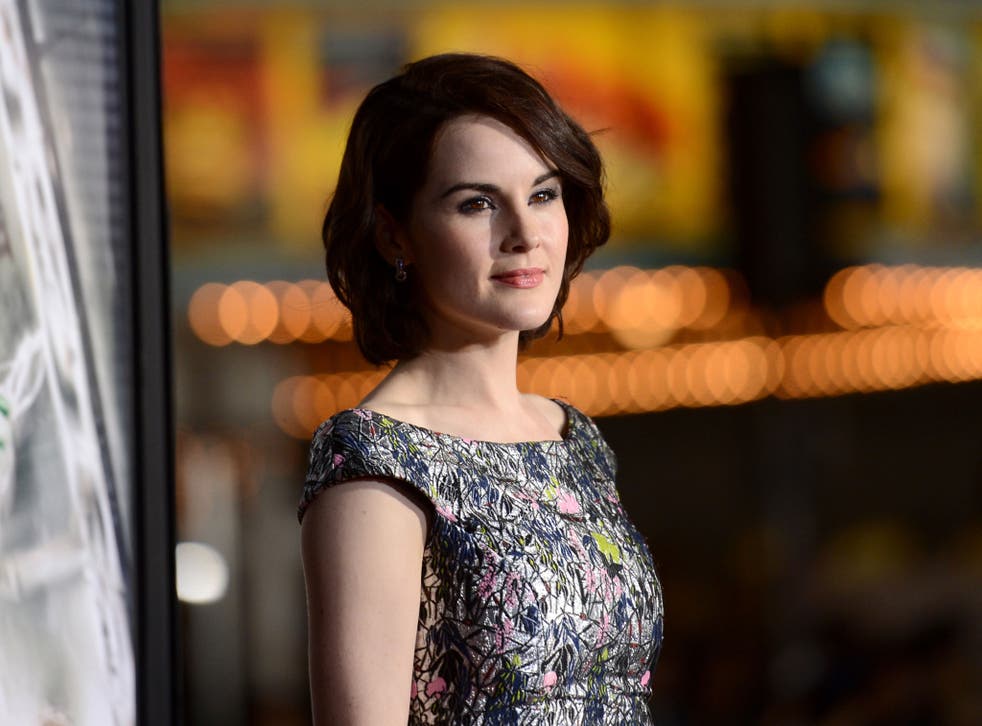 Fans of period drama Downton Abbey may well be surprised to see their beloved Lady Mary thrown around a plane in Liam Neeson's latest action thriller Non-Stop.
While Dockery, 32, is still committed to her lead TV role, she says she enjoyed playing gusty air hostess Nancy in the film, which follows an air marshal's battle to defend a flight from a bomb threat.
"I'm very familiar with Lady Mary now, but with Nancy it was a completely different approach. There was much more physical action and a few stunt moves I was taught!" she says.
Dockery seems set on varying her future roles to avoid being typecast as Lady Mary forever, and insists that "keeping it fresh" is important for any actor.
"I'd like to work in the action genre again, absolutely, it was such an exciting set to be on," she says.
"There's no particular role that comes to mind that I'd like to take on but for me it's about playing interesting characters and not just two-dimensional ones."
Set thousands of feet above the ground in a claustrophobic aeroplane cabin, Non-Stop was destined from the outset to feel nervy and tense. Neeson even fights suspected bad guys in one of those coffin-sized toilets with the scary flushes.
Dockery admits Neeson is not as 'badass' in real life as he appears on screen. "Liam is a very gentle, softly-spoken man," she says. "I wouldn't want to cross him though."
Non-Stop works primarily because of one powerful emotion – fear. After the World Trade Center attack, hijack threats to planes are seen in a new, more 'real' light, something which Dockery was clearly well aware.
"I just wanted to make Nancy as real as possible, to act how I would feel if I was in that situation on a flight," she says.
While Dockery enjoyed working on an action thriller, she still seems dedicated to Downton Abbey.
The future of Downton has been much talked about in recent months, after its creator Julian Fellowes hinted that the forthcoming fifth series may be the last.
But Dockery says she know nothing about whether it might end: "We're just about to start filming. I don't know anything about the show coming to an end – it's really in the hands of the creators."
"Everyone is doing lots of things outside of the show though. It's been a great opportunity for us, particularly as Downton has been so successful in America," she says.
Dan Stevens, who played Lady Mary's husband Matthew Crawley in Downton, departed the show in 2012 to branch out into films. Dockery, who is currently filming sci-fi movie Selfless, is keen to follow in his footsteps but says she is happy so long as she is acting.
"I just enjoy acting, whatever area – theatre, film, television."
Register for free to continue reading
Registration is a free and easy way to support our truly independent journalism
By registering, you will also enjoy limited access to Premium articles, exclusive newsletters, commenting, and virtual events with our leading journalists
Already have an account? sign in
Register for free to continue reading
Registration is a free and easy way to support our truly independent journalism
By registering, you will also enjoy limited access to Premium articles, exclusive newsletters, commenting, and virtual events with our leading journalists
Already have an account? sign in
Join our new commenting forum
Join thought-provoking conversations, follow other Independent readers and see their replies