Milo Yiannopoulos goes after George Takei 'paedophilia remarks' following Breitbart resignation
Takei once discussed his own experience of sexual abuse on Howard Stern's show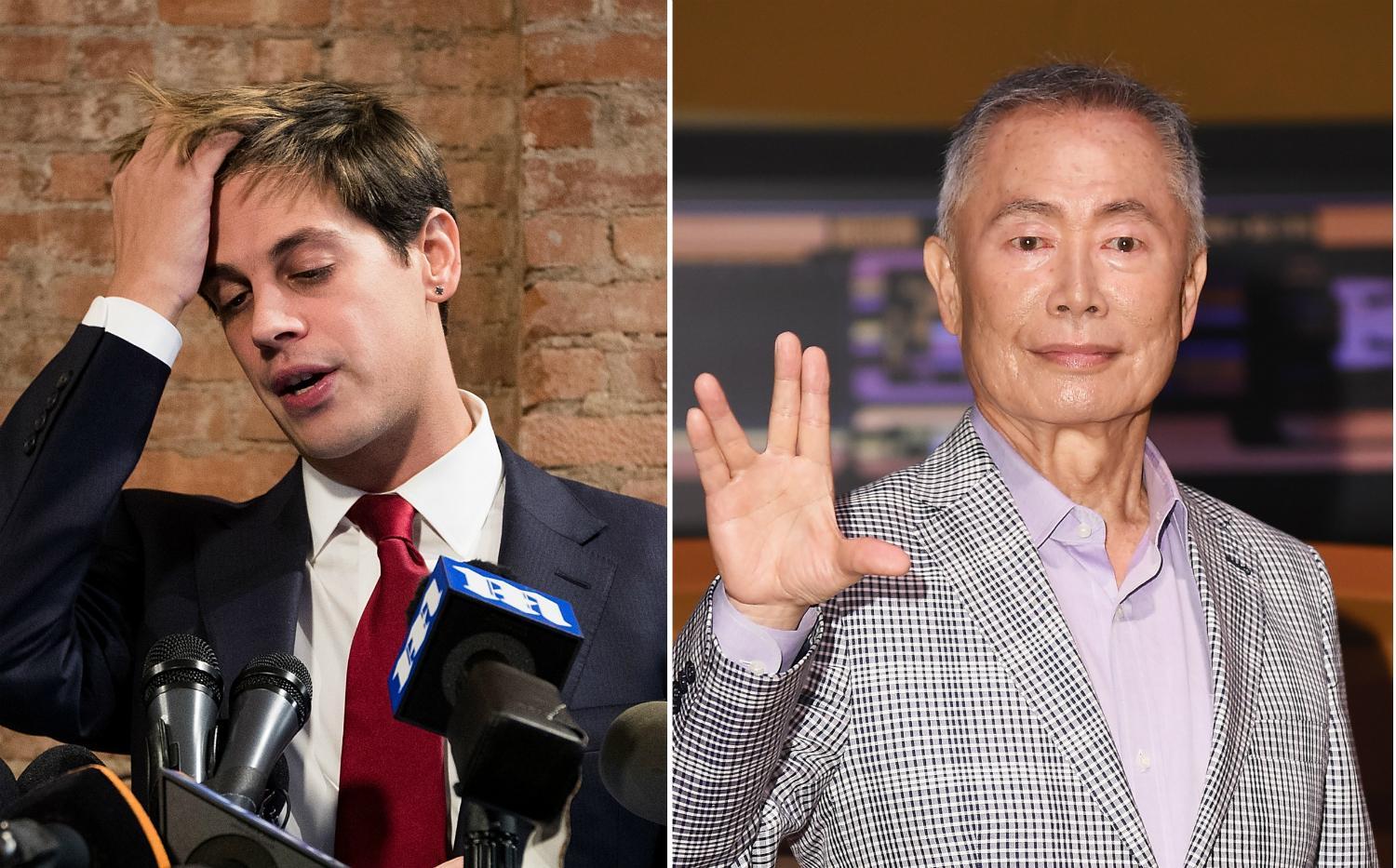 After having his book deal cancelled and being forced to resign from Breitbart over controversial comments he made about paedophilia, Milo Yiannopoulos has attacked liberal media organisations for not scrutinising comments Star Trek actor and LGBTQ activist George Takei made about his own sexual abuse.
The former alt-right hero apologised for his quotes that surfaced this week, but accused the press of a "witch hunt", going on to post on Facebook a news story from his own website entitled: 'Tape of George Takei joking about child molestation pops up, Jake Tapper nowhere to be found'.
Referencing the CNN anchor's criticisms of Yiannopoulos, it draws attention to a Howard Stern appearance in which Takei recounts the story of how he was abused as a 13-year-old boy by "18 or 19-year-old" counselors.
"It was both wonderful and scary and kind of intimidating, and delightful," he says. "I mean, all those opposites."
Following the outcry over his appearing to endorse sex between "younger boys" and older men, Yiannopoulos quit Breitbart (reportedly, he had little choice in the matter), saying in a statement: "I would be wrong to allow my poor choice of words to detract from my colleagues' important reporting, so today I am resigning from Breitbart, effective immediately."
Join our commenting forum
Join thought-provoking conversations, follow other Independent readers and see their replies