Adele 'Hello', first review: This is an 'if it ain't broke' ballad showing what Adele does best
It might not be groundbreaking, but Adele's return with her familiar, smoky sound is very welcome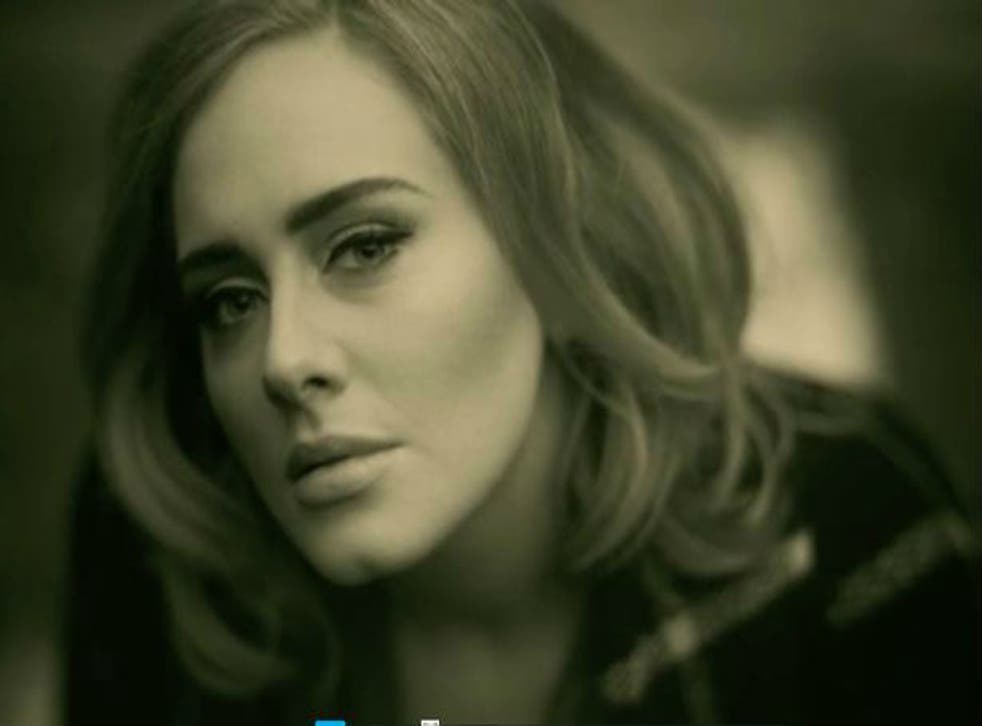 Adele's 29-second advert, which appeared during a break in the X Factor at the weekend, created an internet frenzy over her new album, 25, (which has now been confirmed for a 20 November release). The ad showed nothing except a black screen and the lyrics to the song in plain white text, the only sounds were her singing to piano accompaniment. There was no release date shown and Adele's name didn't even appear on screen. The message ended with ellipses. Elegant, powerful and with a whole lot of mystery, it showed a great deal of confidence that Adele's third album will be a hit.
She followed that up yesterday with a message on Instagram about how she's "Making up for lost time" now she's reached the grand old age of 27 and today we got to hear the rest of that 30-second clip, which was revealed as the first single release, "Hello". It dropped today along with an accompanying video, directed by Canadian filmmaker Xavier Dolan and starring sexy Tristan Wilds, (who plays Michael Lee in The Wire) as Adele's lost love.
This is an 'if it ain't broke' ballad: Adele does what she does best, belting out emotional tales of love and loss much the same as with her last album, 21, but this time, with a little more self-forgiveness. As she said in her Instagram post, she's made a "make-up record" and it sounds like part of that "making up" process is with herself.
The rumours around 25 are that she wanted to release it suddenly earlier in the year, but it wasn't ready and she re-wrote it. I wonder if she was trying to do something radically different; the roster of artists who are said to be involved in the record are an interesting mix. Among them is Ed Sheeran, who said the record was "really good" and Damon Albarn who said what he heard was "very middle of the road", but then, the songs he worked on might well be the ones that were dropped.
Young, gifted and rich: Lead British moneymakers

Show all 10
From the sounds of "Hello", Adele's decided to make something that's not too wildly different from the formula that almost single-handedly revived the UK record industry with 21 going 10-times Platinum in Europe. Maybe this journey of self-acceptance has also been about believing in her own power to make successful hits that lots of people want to listen to. She's never going to do anything that will tax our ears, she won't break into the garage scene or create an experimental dream-pop ballad, and there's nothing wrong with that.
Welcome back, Adele.
Join our new commenting forum
Join thought-provoking conversations, follow other Independent readers and see their replies