Baby One More Time at 20: Why Britney Spears's song was such a global hit
On this day in 1998, Max Martin's songwriting prowess and Britney Spears's star power combined to make history. Lucy Jones reflects on one of the greatest pop songs of all time
Wednesday 24 October 2018 08:44 BST
Comments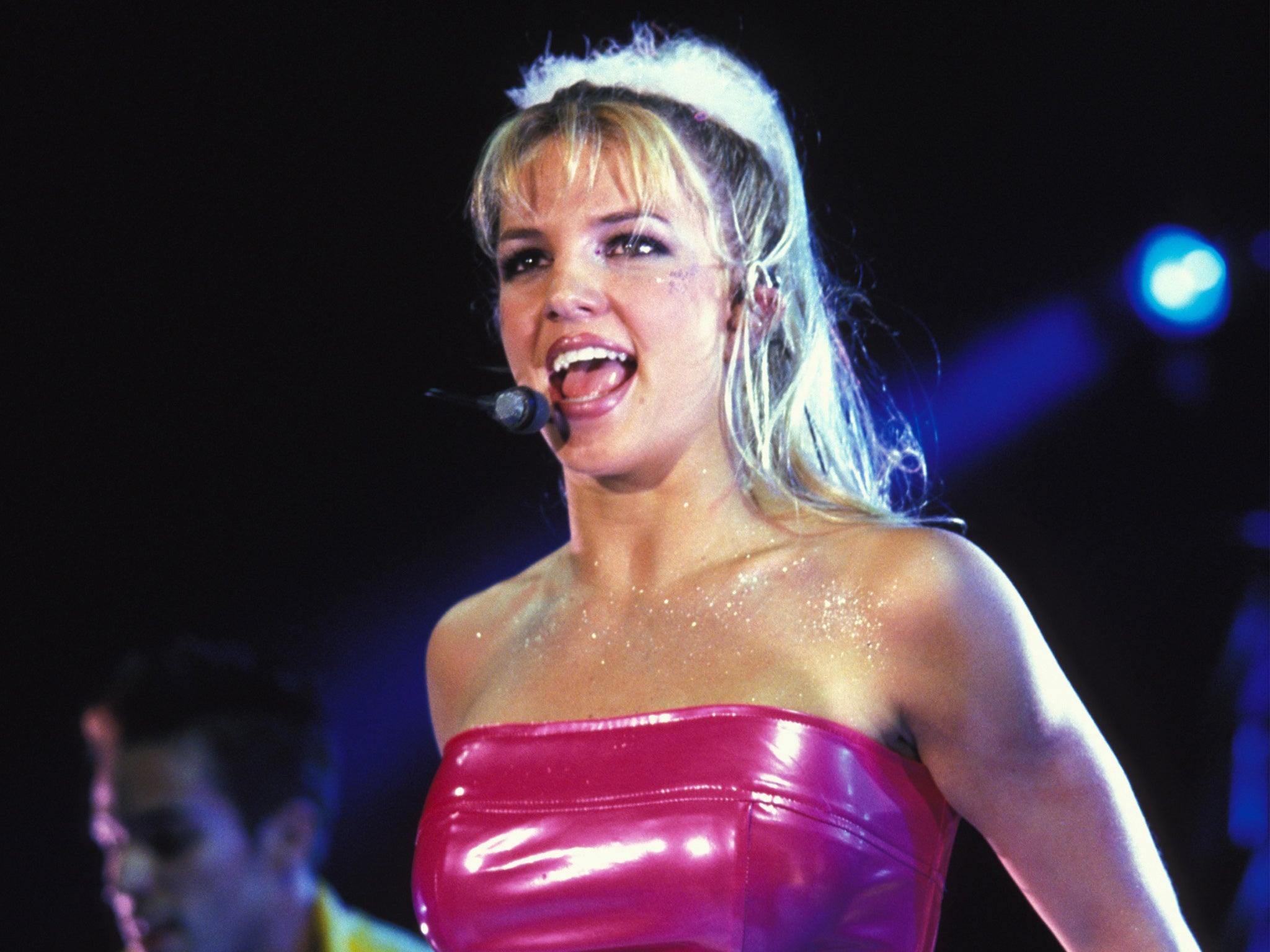 It's autumn 1998. The nights are drawing in and the mornings are gloomy. You're in a car or bus on the way to school and Radio 1's on the stereo. What kind of boring, stupid stuff are you going to have to do today? It's sooo early and you're sooo tired. Dun DUN DUN. "Oh bwoybay, bwoybay". Dun DUN DUN. Your ears tune in and you ask your mum to turn it up. It's Britney Spears's debut single "...Baby One More Time" and by the first chorus you're hooked. On Saturday morning, you, like 10 million other people will do across the world, head to Woolies to buy the single on cassette, propelling the track to No 1 in every country it entered the charts.
Listen to it 20 years later and it's still a startling, catchy pop song (although the optics of the video are more obviously problematic). But what actually, apart from a heady dose of personal nostalgia if you grew up in the Nineties, makes the song so good? First off, two words: Max Martin.
The songwriter's musical background was eclectic. He grew up in a small island off the coast of Sweden listening to Elton John, Queen, Vivaldi, Mozart, Depeche Mode and the Bangles. He learnt how to read and write music thanks to a public music-education programme, and formed a glam-rock band called It's Alive. Their albums bombed, but you can hear in the songs Martin's acute understanding of pop, and his ability to use a voice to communicate emotion. He also landed a record deal with the late, legendary Swedish songwriter and producer Denniz PoP on Cheiron, who hired him and nurtured his songwriting talent. He started writing for Backstreet Boys, Westlife and Robyn. But "...Baby One More Time" was the first major commercial hit for the multimillionaire songwriting powerhouse.
The melody came to him one evening while he was falling asleep. He reluctantly forced himself to get out of bed to record it, and got back into bed. It wasn't right, so he came up with a better hook, but he felt really tired. Then he forced himself up again and sang into his dictaphone: "Hit me baby one more time, yeah that's pretty good," in a very sleepy, lethargic voice.
At the time, he thought it was an R&B track and offered it to TLC. They turned it down because of the "hit me baby" lyrics. They weren't the only ones to be confused. People have interpreted it to be about S&M or domestic violence. In fact, Martin thought he was using "hit" as the American slang for "call". As in, "hit me up". The song is about wanting to get back together with an ex, nothing more sinister. After Backstreet Boys passed, Martin sent it to Jive Records for Britney Spears and the rest is history. The record label quickly changed the "hit me" to ellipses.
Why was the song itself so catchy? For a start – and this is a common Martin technique – snippets of melody are repeated throughout. The DUN DUN DUN piano chords which open the track, for example. The staccato piano keys in the higher register. The funky wah-wah guitars and slap bass. This gives a sense of familiarity and you know immediately, within two seconds, what the song is. Martin came from the DJ world, where it was important to write a song that could be recognised quickly to keep people on the dance floor.
There is a simplicity and economy that goes along with the looping of motifs. The track is in C minor, an intriguing key associated with longing, sadness, intensity and passion. To make it even more interesting, it lurches between the normal C minor scale and the C harmonic minor – Martin uses a natural to cancel out the B flat.
The beat's straightforward, four-on-the-floor rhythm with punchy, crashy backbeat kick and compressed snare drums is typical of early Max Martin. The dynamics are simple and solid. The "bridge" is more repetition of what we've heard before rather than a middle eight of completely different harmonic structure. The bottom drops out of the music and Britney's voice is accompanied by a simple piano before the song crescendos into a maximalist: "I must confess! That my loneliness! Is killing me now!"
There are many theories about Max Martin's secret songwriting formula. People believe he uses "melodic maths", which involves getting to a chorus within the first 50 seconds of a song and using no more than three or four parts to build a track. Martin rarely gives interviews but he has given a few which can give us some information about how he writes.

Enjoy unlimited access to 70 million ad-free songs and podcasts with Amazon Music
Sign up now for a 30-day free trial
Sign up

Enjoy unlimited access to 70 million ad-free songs and podcasts with Amazon Music
Sign up now for a 30-day free trial
Sign up
"If the chords change a lot over the course of a song, it's better to stay within the same melodic structure," he told Swedish financial newspaper Dagens Industri. "It's all about the balance."
He's also talked about changing the energy of the first, second and third chorus of a song. "It's all about getting the listener to keep his or her concentration."
Of course, it's not just about Martin. Britney's "baby voice", which is different to her natural voice, is signature and instantly recognisable from the first "Oh baby baby". According to Martin, she had a "good sense of catching the melody, performing it, taking it to another level. That's what you're looking for as a songwriter." She is often adept at communicating the emotional content of a song.
Support free-thinking journalism and attend Independent events
But music historian John Seabrook makes an interesting point. He was allowed to hear a Max Martin demo for "...Baby One More Time" while he was researching his book The Song Machine: Inside The Hit Factory. "The Swede sounded exactly like Spears," he writes, and made the point that Britney – and Katy Perry, Taylor Swift and all the many pop superstars that Martin has sold his songs to – are basically all singing covers of Max Martin recordings.
Would it have been such a big hit if Max Martin had worn the pigtails instead of Britney? Undoubtedly not. But, behind the scenes – the millions of singles sold, videos viewed and dollars made – the songwriting nous of a 27-year-old at the start of his career looms large.
Join our commenting forum
Join thought-provoking conversations, follow other Independent readers and see their replies