A Blaze of Feather - Meet the people behind the mysterious new band
Exclusive: Read our interview and listen to the first track off their debut EP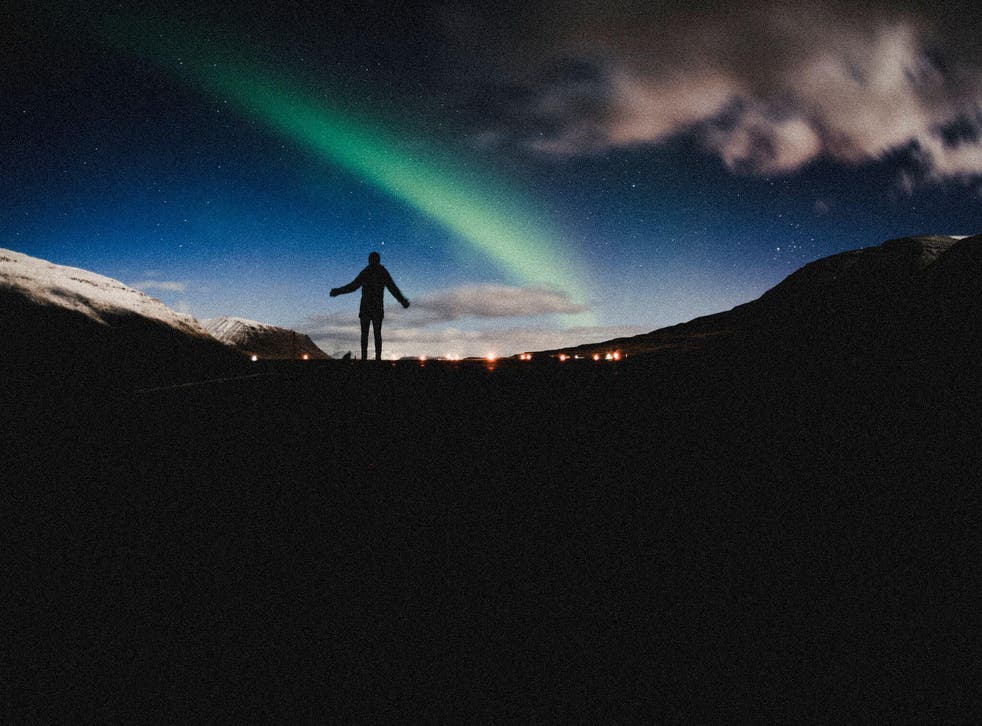 You may have heard whispers of a mysterious new band appearing on the billing for festivals around the UK.
A Blaze of Feather have been a source of speculation for the past month, since they cropped up alongside established names like Michael Kiwanuka and Glass Animals on the lineups for Citadel and Latitude - despite having no music to their name.
Music fans on reddit have been trying to work out who was behind the project (and getting pretty damn close).
The Independent can now exclusively reveal that A Blaze of Feather is the new project from artist Mickey Smith and co: artists who were out on the road touring with Ben Howard (who is one of the six).
Also involved are the wonderful India Bourne, Nat Wason, Rich Thomas, and former Hiss Golden Messenger drummer Kyle Keegan - together they've put together an EP which is due out on 5 May.
I've had a listen to the whole thing and can say it's an exquisite piece of work, with atmospheric instrumentation that recalls the beautiful landscape where this music was recorded.
Learn more about them in our interview with Smith, below, and listen to A Blaze of Feather's first track, 'Carousel'.
Q&A with A Blaze of Feather
OK so first off, who are you?
Well, I'm Mickey Smith and we are A Blaze Of Feather. As a band, the six of us have been out on the road a long time for Ben's music. Lately we've just all had a chance to experiment and shape shift a little.
Those journeys and sounds sparked all these songs and I guess, maybe, now it's the time to open the door for them. The players involved in A Blaze of Feather are myself, Ben Howard, Nat Wason, India Bourne, Kyle Keegan and Richie Thomas.
Enjoy unlimited access to 70 million ad-free songs and podcasts with Amazon Music Sign up now for a 30-day free trial
Sign up
What's with all the secrecy around this project?
I don't know about secrecy really, we're pretty quiet folk is all and everyone's just been so focused on our music of late.
It's been a pretty intense, all-encompassing ol' trip keeping pace with this wild spark while she was with us. It's only now we're trying to make sense and figure it all out in the cold light of day really.
Who came up with the name?
My daughter did. We were trying to draw a Phoenix one morning, talking about their magic. Man.. kids cover life, death, and the way energy moves through things with such clarity at times, you know? Anyways, at some point she says 'it's all a blaze of feather papa' which really struck me, so I wrote it down and here we are.
Where was this recorded and how long did it take?
We recorded the bulk of the EP on the west coast of Ireland in my shed through the depths of a brutal winter there, and finished them off on the far west coast of Cornwall in much the same way.
Do you have a favourite track on the EP?
They all mean a lot to me, it's all pretty raw, personally, and the music comes straight from the heart of everyone involved. Most songs are put down live and in the flow of things with that kind of energy, so I would struggle to pin one down really.
Should fans expect some of your beautiful cinematography to go with the music?
Thank you, and I hope so. The two kind of run together as one and the same, in a weird way.
How are you feeling about all these festival slots?
It's all incredibly surreal to be honest, and we're absolutely blown away by the support and faith everyone's shown us.
I guess for me I'm trying to steel myself and prepare to play some very personal songs live, but also getting fired up by the weight I feel like we can give them as a band in that environment.
To translate that kind of energy effectively is a rare thing, and that'll be our focus, as always, to leave nothing behind.
What's the one thing you want listeners to know about A Blaze of Feather?
That it's an absolute mind-altering joy for me playing music with these pards, and I'd like to thank them for that.
EP1 - the debut from A Blaze of Feather - is due out on 5 May via Ben Howard's independent record label Hell Up Records
Join our new commenting forum
Join thought-provoking conversations, follow other Independent readers and see their replies