A tight Spotify: Is there a better way to make music streaming sites pay?
It takes millions of plays for artists to earn big sums of money from the sites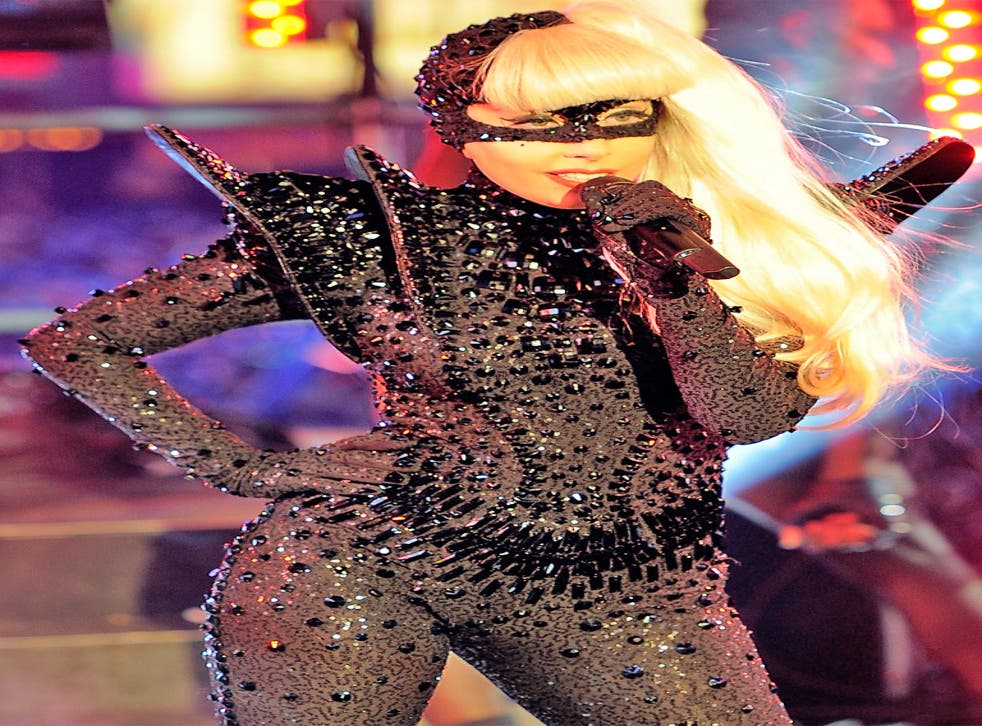 Depending on how poetic you're feeling, you might describe music as a gift, a best friend, a sanctuary, or a universal language that unites us all. Its emotional worth is undeniable, but figuring out its financial worth has, since the rise of digital media, become a conundrum. Easily shared, enthusiastically copied and covertly distributed, digital music has distorted traditional economic patterns into shapes that the music business has had huge difficulty interpreting.
Spotify, originally founded in Sweden by Daniel Ek in 2006, was one attempt to bridge that gap between unprecedented demand and reluctant supply that had caused music piracy to spiral out of control; its model of free, advertisement-funded streaming on-demand (with monthly subscriptions for loyal users) was hailed as a master stroke.
Until, that is, the first royalty statements started appearing. In November 2009, a startled music industry heard that Lady Gaga had received a mere $167 for a million Spotify plays; the company quickly responded that these sums were misleading – but, crucially, it wouldn't provide more-accurate figures. Its royalty rates continue to be obfuscated by non-disclosure agreements, while the amounts ending up in artists' pockets are eroded further by harsh clauses in their recording contracts – some of which were signed in a pre-broadband era when the word "streaming" was understood only in the context of colds and flu.
Spotify's income comes from two sources: four million subscribers who pay either 4.99 or 9.99 (dollars, euros or pounds) per month, and advertisers who pay to reach the 11 million who use the service for free. According to sources close to the company, around 70 per cent of that income (a proportion that's estimated to reach $360m in 2012) is paid out in proportion to the number of plays of each song.
The majority goes to record labels, or aggregators representing record labels, who in turn pay artists; the remainder goes to performance-collection societies, who pay publishers, who in turn pay songwriters. But the only figures made public regarding these payments come from independent musicians who have put their statements online. These indicate that a per-play payment lies between $0.002 and $0.006; in other words, 1,000 streams net between $2 and $6.
Sounds tiny? It has led to sustained rumbles of irritation, with bands such as The Black Keys and Grizzly Bear voicing annoyance and some independent labels pulling catalogues from the service in protest. Last week, Jana Hunter from the Baltimore-based band Lower Dens added her own voice to the refrain of discontent in a blog post about Spotify: "Music shouldn't be free," she wrote. "It shouldn't even be cheap… If consumers don't think about this and don't pursue a course that's different, music will continue to suffer."
Competing subscription services such as Deezer, Rdio and the now-Tesco-owned we7 are gaining users, and YouTube eclipses them all in terms of providing music on-demand (while paying artists far less than Spotify does). But it's Daniel Ek's baby that provokes the most wrath. "Is Spotify fair?" is the perennial question, and the answers tend to be lengthy. "No one yet understands the depths of the economics," says Charles Caldas, the chief executive of Merlin, a body that has negotiated terms with Spotify for thousands of independent record labels, "but this is a fundamental change in the way that music is consumed.
So there needs to be a change in the way that the consumption of music is measured, too." Caldas is referring to the dogged pursuit among Spotify's detractors of calculating those per-play payments – a metric that supporters of the service say is unhelpful. "Stop staring at the rate per stream," writes Hans Handgraaf on his blog at spotidj.com. "The more important part is the number of users and the effect that has on the number of streams."
In one sense Handgraaf is right: if two services, both charging $10 a month, report 1,000 streams and 500 streams respectively of one song, the former will pay the artist half the rate per stream of the latter. But many artists regard repeated listens on Spotify as a lost sales opportunity – also known as cannibalisation – and it's a fear that's led to noted absences from the service of music by Adele, Coldplay and others. Cannibalisation clearly happens daily; anyone using Spotify can provide anecdotal evidence of their own failure to buy the records they've been streaming.
Enjoy unlimited access to 70 million ad-free songs and podcasts with Amazon Music Sign up now for a 30-day free trial
Sign up
But Sachin Doshi, Spotify's head of development and analysis, urges artists to see the bigger picture. "We know on a macro level that Spotify is not only not damaging sales, it's creating an audience of people who can easily listen to a record, fall in love with a band, go to their shows and so on." Caldas agrees. "I haven't had one label come to me with proof of cannibalisation."
This enthusiasm for Spotify among the major labels (Universal, Sony and Warner) causes further consternation among independent artists.
The majors' agreements with Spotify include an equity stake in the firm ("It's the way they do business these days," Doshi says, "to prevent start-ups building value off their back"), and accusations inevitably follow that Spotify is in the pocket of multinationals, and that major-label artists get a better deal than smaller ones (not that we'll get to see the figures). Steve Lawson, a solo artist and prominent voice on the subject of online-business models, removed his music from Spotify a few months ago in protest at this opacity.
"They're not telling anyone what they're paying," he said during a New Music Strategies podcast. "I know exactly what iTunes pays per track for everybody, so why should it be different for Spotify?" Lawson stresses that his gripe isn't people listening for free: "Free listening is the best gift to artists that there is. I don't make music to make money, I make music because I can't not make music. I just want to know how the amount I'm paid fits into Spotify's plan, and if Spotify doesn't think I should know, that's fine – I just won't use it."
Spotify's value is estimated to be in the region of $4bn, with Daniel Ek's wealth having catapulted him into a Sunday Times music-business rich-list. Impoverished musicians will see these figures and continue to demand to know the whereabouts of the money they supposedly deserve; economists will shrug and talk of the harsh realities of digital music. In reality, Spotify has yet to turn a profit, thanks to its large number of free users; the British research firm Enders Analysis recently estimated that any profits Spotify makes from subscribers are almost entirely cancelled out by losses incurred by entertaining freeloaders.
But there's cause for cautious optimism about the firm's future, with subscriptions quickly rising; a 60 per cent increase in subscription revenue in the UK last year may follow in the US in 2013, when the service introduces curbs on the free-for-all American listeners enjoy. Overall revenue to artists will grow, potentially eclipsing iTunes by the middle of the decade. But whether those revenues are fair will still be an issue as puzzling and absorbing as that of the value of music itself.
Update: "A spokesperson from Spotify wishes to stress that no announcement has been made regarding whether limits on listening may be introduced on its free service in the US."
Register for free to continue reading
Registration is a free and easy way to support our truly independent journalism
By registering, you will also enjoy limited access to Premium articles, exclusive newsletters, commenting, and virtual events with our leading journalists
Already have an account? sign in
Register for free to continue reading
Registration is a free and easy way to support our truly independent journalism
By registering, you will also enjoy limited access to Premium articles, exclusive newsletters, commenting, and virtual events with our leading journalists
Already have an account? sign in
Join our new commenting forum
Join thought-provoking conversations, follow other Independent readers and see their replies