An appreciation of 'Africa' by Toto - one of the most cathartic songs of all time
Recent campaign for Weezer to cover the song caused them to troll fans by singing Toto's track "Rosanna" instead
Roisin O'Connor
Music Correspondent Comments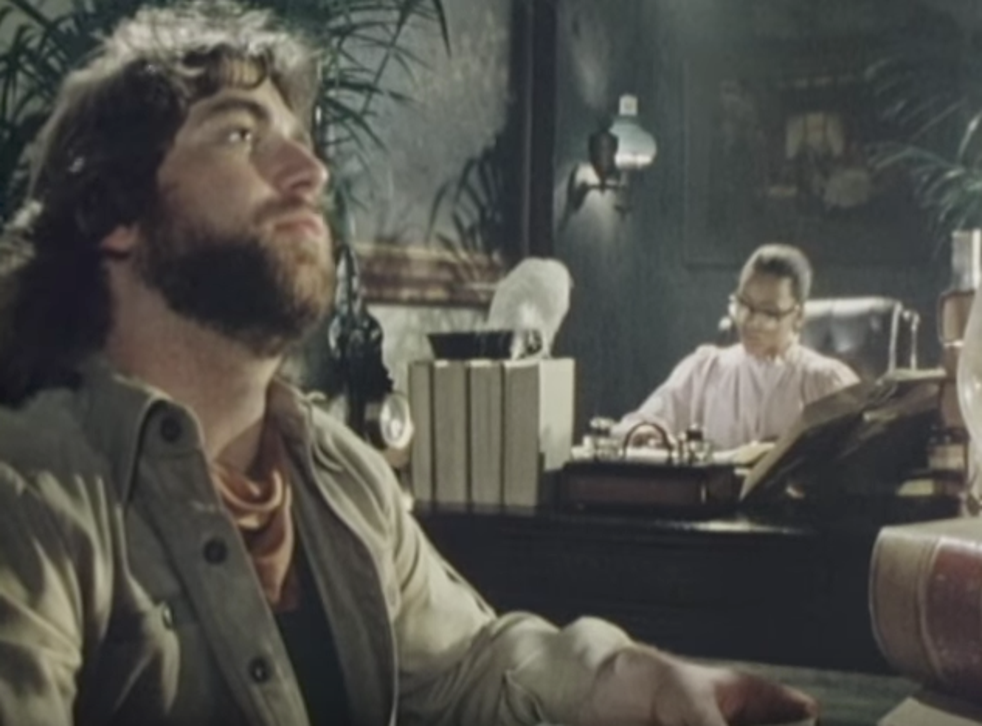 It boasts one of the most instantly-recognisable intros in the world; a track that makes every DJ who plays it enjoy 4 minutes and 55 seconds of godlike power as everyone in the room goes "OH MY GOD I LOVE THIS SONG SO F**KING MUCH". They play it at weddings, Christmas parties, proms, and probably the occasional funeral as well.
Toto's beloved 80s jam "Africa" inspires universal adoration like few others - a beautiful, sincere, unironic love. There's a bot that tweets the lyrics on a regular basis. There's even a website where the official "Africa" music video is on a loop, forever.
Last year, it became one of the most-streamed songs of 2017 with just under 18m plays in the UK, finding a new audience thanks to nostalgic millennials, memes, articles that revisited the songs, and new features in current popular culture.
To date, the YouTube version alone has over 319m views, and it's been featured in too many TV shows, adverts and films to remember off the top of your head, including the first episode of Stranger Things, South Park, Family Guy, American Dad, and Late Night with Jimmy Fallon where its host teamed up with Justin Timberlake; both dressed as 80s boy scouts singing the song in their tent. There was also a stunning rendition on Community with Donald Glover, Danny Pudi and Betty White.
It's such a favourite that, when Weezer decided to cover a Toto song and didn't pick "Africa", fans of both bands howled in collective outrage. "Weezer seems to be straight-up f**king with us at this point," Noisey observed. Weezer covered "Rosanna" instead.
David Paich, vocalist, keyboard player and songwriter, had the opening riff down on the first play of a new keyboard. "It was as if a higher power was writing through me, because this stuff was coming out like magic," he told The Guardian earlier this year.
Guitarist Steve 'Luke' Lukather was less convinced, promising to run naked down Hollywood Boulevard if the song was a hit (he never fulfilled that pledge). "I remember listening to the lyrics and going: 'Dave, man, Africa? We're from north Hollywood. What the f**k are you writing about?" he said. "'I bless the rains down in Africa?' Are you Jesus, Dave?'"
Richest musicians in UK and Ireland

Show all 9
Critics have often pointed out that the geography in "Africa' is pretty dire, unsurprising given Paich had never visited when he wrote the song, and got an imagined version based off what he'd read in National Geographic magazine. How else would he come up with the line: "Kilimanjaro rises like Olympus above the Serengeti"?
Meanwhile late drummer Jeff Porcaro had been inspired after visiting the New York World's Fair when he was 11, where he'd seen drummers playing at the African pavilion, a moment that went onto have an enormous influence on his work in "Africa", with a rhythmic base that incorporates marimbas, congas, a gong and other types of percussion that keep the song moving.
It has a similar slow, understated build to "In The Air Tonight" by Phil Collins, and a drum roll preceding the chorus which is so good, it's arguably the second most iconic after Collins' own track.
And it endures in part because - as Paich noted in a 2013 interview with Rock Cellar - the song pre-empted the "world music" genre... because it was the only way to describe it. A pop band lifting influences from places like Bali and South Africa couldn't be described as much else.
It's also because, ultimately, "Africa" is peak 80's, and crosses generations because its younger audience enjoy hearing the music their parents listened to when they were young. It's dorky, innocent, pure, and in times like these, that kind of catharsis is more than welcome.
Register for free to continue reading
Registration is a free and easy way to support our truly independent journalism
By registering, you will also enjoy limited access to Premium articles, exclusive newsletters, commenting, and virtual events with our leading journalists
Already have an account? sign in
Join our new commenting forum
Join thought-provoking conversations, follow other Independent readers and see their replies