Alice Levine interview: The Radio 1 DJ on saucy podcast My Dad Wrote a Porno
Levine is a DJ, television presenter and supper club host. Her weekend afternoon show won the Music Week award for Best Radio Show of 2015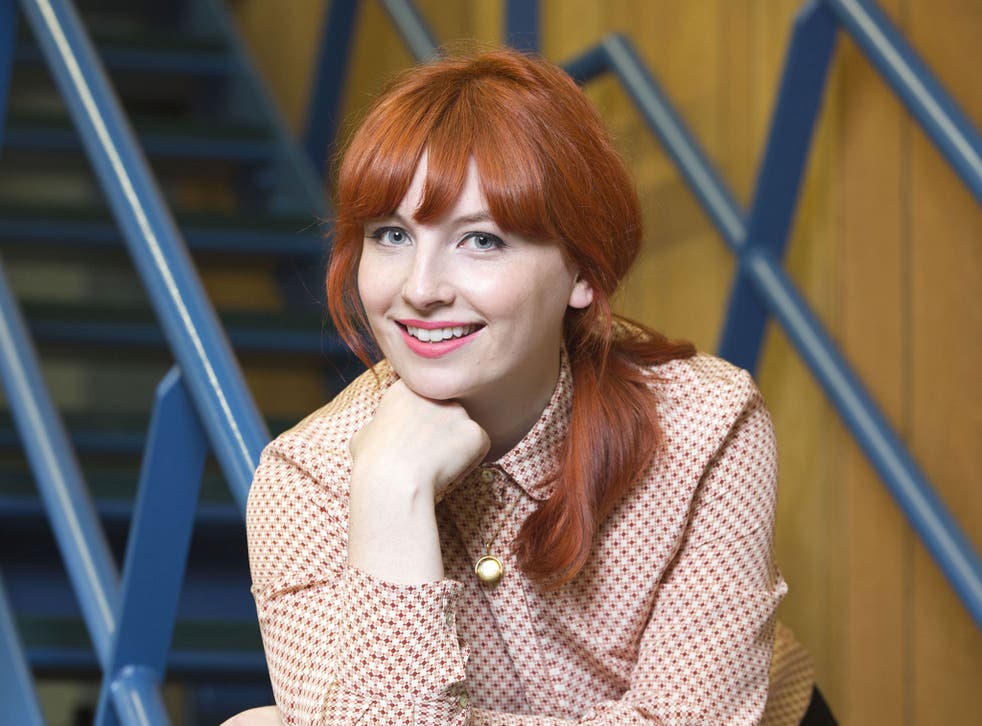 How would you describe your Radio 1 show ?
It's a real weekend club, a companion show and very upbeat. It's not easy listening but it is an easy show to listen to.
You're busy with a number of sidelines, including your podcast, 'My Dad Wrote a Porno'. Can you share anything we can print about that?
People think it's made up, but [director and editor] Jamie's dad really did write a terrible porno. I do it with James Cooper and Jamie – we were all at uni together in Leeds. We were having a big pub lunch once when Jamie said, 'My dad's written a book' and showed us the three chapters he had. It took us forever to read those chapters because we just couldn't believe it. We lost control, it's all: 'And then he grabbed my cervix…'
How does it compare with 'Fifty Shades of Grey'?
It's porn mixed with a medical handbook mixed with a business manual. There's so much stuff in it about leadership, as if Jamie's dad forgot he was writing about erotica, which is why it remains so unsexy throughout. I thought there would be people who would find it a bit much and that there might be a backlash, because it's so rude.
Culture news in pictures

Show all 33
And you're mixing the erotica with hosting a supper club
I fell for Laura Jackson who I cook with as soon as I met her, at a jumble sale for Oxfam hosted by our friend [Radio 1 DJ] Gemma Cairney. We had stalls opposite each other and she kept finding clothes for me, and then we got chatting about food over a bowl of chilli.
Any kitchen nightmares to tell of?
It's always a disaster! At least until the guests arrive and they're sitting down and eating. Once we tried to make lemon tart in the middle of summer, on probably the hottest day of the year. In the end we called in some professional help – we have no qualms about that. Our food style is no fuss – no jus or froth – hearty food like your mum might cook for you, and seasonal. My boyfriend's a real chef, so I steer clear of him when I'm in the kitchen – I wouldn't like him to catch me chopping an onion.
When did you start listening to music?
I think your musical tastes are largely shaped at a young age by your parents, as they're in charge of what's on in the car. So there was a lot of Paul Simon and a lot of Joni Mitchell, Joan Armatrading – stuff that I still like now. I went through a very poppy phase and loved the charts; I've got a little brother so we shared the That's What I Call Music cassettes 31 through 38.
Your tastes must have developed since.
I hit a point in my early teens when I thought, I don't know what my tribe is. What do I like? Then I met people at school who were into Erykah Badu and Snoop Dogg. I like heaps of different music, but that was a real pivotal time in terms of finding my way.
Did you hear about Apple Music's Jimmy Iovine saying that 'women find it very difficult' to find music?
It sounds like we're all on Google typing in 'music' and hoping it will come up with something that we like! I'm sure that's based on some new stat that they have, but I do think people like curation. They like having someone else wade through masses of music. That's why I love listening to Zane Lowe and Annie Mac, and it's why John Peel was such a legend. He was bringing such multi-genre artists to people, and he was the person who you trusted.
Biography
Alice Levine, 29, is a Radio 1 DJ, television presenter and supper club host. Her weekend afternoon show won the Music Week award for Best Radio Show of 2015. 'My Dad Wrote a Porno', a podcast made with her friends, runs until Christmas. She completed a Channel 4 Shorts series, 'My Pop-Up Restaurant', with her partner in food Laura Jackson earlier this year. She lives in east London with her boyfriend.
Register for free to continue reading
Registration is a free and easy way to support our truly independent journalism
By registering, you will also enjoy limited access to Premium articles, exclusive newsletters, commenting, and virtual events with our leading journalists
Already have an account? sign in
Register for free to continue reading
Registration is a free and easy way to support our truly independent journalism
By registering, you will also enjoy limited access to Premium articles, exclusive newsletters, commenting, and virtual events with our leading journalists
Already have an account? sign in
Join our new commenting forum
Join thought-provoking conversations, follow other Independent readers and see their replies