Alternative R&B: Much more than bump'n'grind
The girls and guns formula of traditional R&B has grown tired. Now a new wave of talent has arrived to reinvent the form and challenge listeners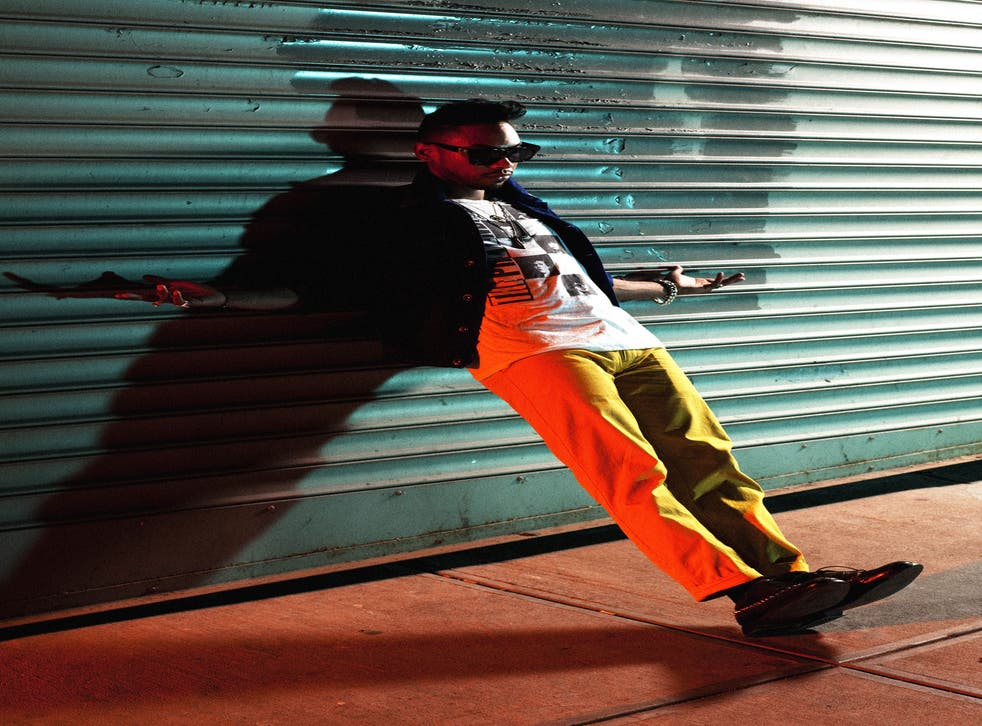 With its lyrics focused on popping bottles of expensive champagne and partying with beautiful models (see R Kelly's recent album, Black Panties), R&B has become somewhat unrelatable. Step forward, alternative R&B.
2014 is shaping up to be the year of alt-R&B or "PBR&B" (a play on Pabst Blue Ribbon, the US hipster beer of choice), a sound that breaks with traditional R&B by including influences from electronic, ambient and alternative indie music, as well as dubstep and some hip-hop. Key attributes are a lo-fi yet richly textured sound, ample use of atmospheric synths, occasional samples from indie music and thoughtful, often dark, philosophical lyrics.
This new development music is spurred both by fans' demand for change, and by the artists themselves. After the commercial success of David Guetta pulled a large portion of R&B artists towards a new, club-oriented sound, fans are bored, and artists and producers are becoming more experimental and keen to break with tradition. "R&B had been pigeonholed by a lot of music fans as this bland, fairly tiresome music form, which wasn't particularly innovating and was dominated by a few artists that frankly had little left to say," explains George Ergatoudis, Head of Music at BBC Radio 1 and 1Xtra.
The year 2011 was a turning point, when music makers began to break with convention, leading to the emergence of some of the key artists that have defined the alt-R&B sound. Frank Ocean's February 2011 mixtape, Nostalgia, Ultra, was the first to hit, featuring samples of MGMT and Radiohead. A month later, The Weeknd, aka the Canadian vocalist Abel Tesfaye, released the first of three mixtapes, now known collectively as Trilogy, also heavily relying on samples.
Then, in 2012, Ocean's critically acclaimed debut album, Channel Orange, a showcase of poetic, deeply personal lyrics sung in soulful melodies, over genre-blending production, pioneered a new sound. Heralding a more futuristic era of R&B, its authenticity appealed to listeners.
These artists inspired a new wave of talent to dabble and experiment around R&B music. "More and more producers and artists are willing to bring new influences, sounds and styles to R&B, leading to a reinvention of the genre," states Ergatoudis. "And in terms of the exponential growth and influence of it, 2014 is the turning point year in which a number of alt-R&B artists are going to have a shot at crossing over into the mainstream."
Miguel
Miguel described his 2012 album, Kaleidoscope Dream, as "avant soul" and is widely considered a leading example of alt-R&B. He summed up the musical shift to the LA Times: "I hope more artists who are R&B at the core and pushing the boundaries will join me in embracing the fact that [the genre] did become a stereotype."
This year sees his return and, according to George Ergatoudis, Head of Music at BBC Radio 1 and 1Xtra, it's going to be noteworthy.
He says: "Based on what I've heard, by the end of the year Miguel is going to be a household name."
Kwabs
A former jazz student at the Royal Academy of Music, Kwabs' soul-stirring baritone vocals, teamed with the gritty electronic sound of Vienna-via-London producer Sohn, have led to must-hear tracks "Last Stand" and his latest single, "Wrong or Right".
Enjoy unlimited access to 70 million ad-free songs and podcasts with Amazon Music Sign up now for a 30-day free trial
Sign up
The Ghanaian-born Kwabs (short for Kwabena) has a live set already more accomplished than many old timers. According to Ergatoudis, "Kwabs is a key artist to watch." His fans include India Arie, Jessie Ware, Laura Mvula and Plan B, whom he supported on tour in 2012.
Banks
LA singer-songwriter Banks starts 2014 on a high after a triumphant 2013. Her well-received London EP – also featuring the production of Sohn – led to a support slot on The Weeknd's tour, with many describing her as his female counterpart. She came third in the BBC Sound of 2014 list, and Ergatoudis has her tipped for mainstream success: "There's a real commerciality there, despite the music coming from an alternative perspective." Look out for brooding melodies and sultry vocals on her debut album, due this year, and a tour next month.
Kelela
The DC-born, LA-based singer-songwriter Kelela was a huge hit on the blogosphere after releasing her Cut 4 Me mixtape last autumn. A pure R&B vocalist singing raw lyrics centred on heartbreak over glitchy, experimental productions, she has said that her music "is not just weird, it's deliberately off-putting".
She has toured with Solange [Knowles], whose big sister Beyoncé is also a fan: the R&B superstar featured Kelela on her Beyhive blog.
Sampha
South London's Sampha Sisay will be taking centre stage in 2014, after playing second fiddle to his A-list collaborators. Having worked extensively with SBTRKT and Jessie Ware, he was handpicked by Drake to appear on "The Motion" and "Too Much", from his Nothing Was the Same album.
His pared-back electronica beats, coupled with rich and emotional vocals, were showcased on his EP, Dual, released on the influential indie label Young Turks last year. As skilful a producer as musician, Sampha is also rumoured to be working in the studio with Solange Knowles.
Register for free to continue reading
Registration is a free and easy way to support our truly independent journalism
By registering, you will also enjoy limited access to Premium articles, exclusive newsletters, commenting, and virtual events with our leading journalists
Already have an account? sign in
Register for free to continue reading
Registration is a free and easy way to support our truly independent journalism
By registering, you will also enjoy limited access to Premium articles, exclusive newsletters, commenting, and virtual events with our leading journalists
Already have an account? sign in
Join our new commenting forum
Join thought-provoking conversations, follow other Independent readers and see their replies