Amelia Warner on her new music career and shrugging off gossip about her marriage to Fifty Shades Darker actor Jamie Dornan
The musician, who is married to 'Fifty Shades Darker' actor Jamie Dornan, has collaborated with Fyfe Dangerfield and scored the music for the new 'Mary Shelley' film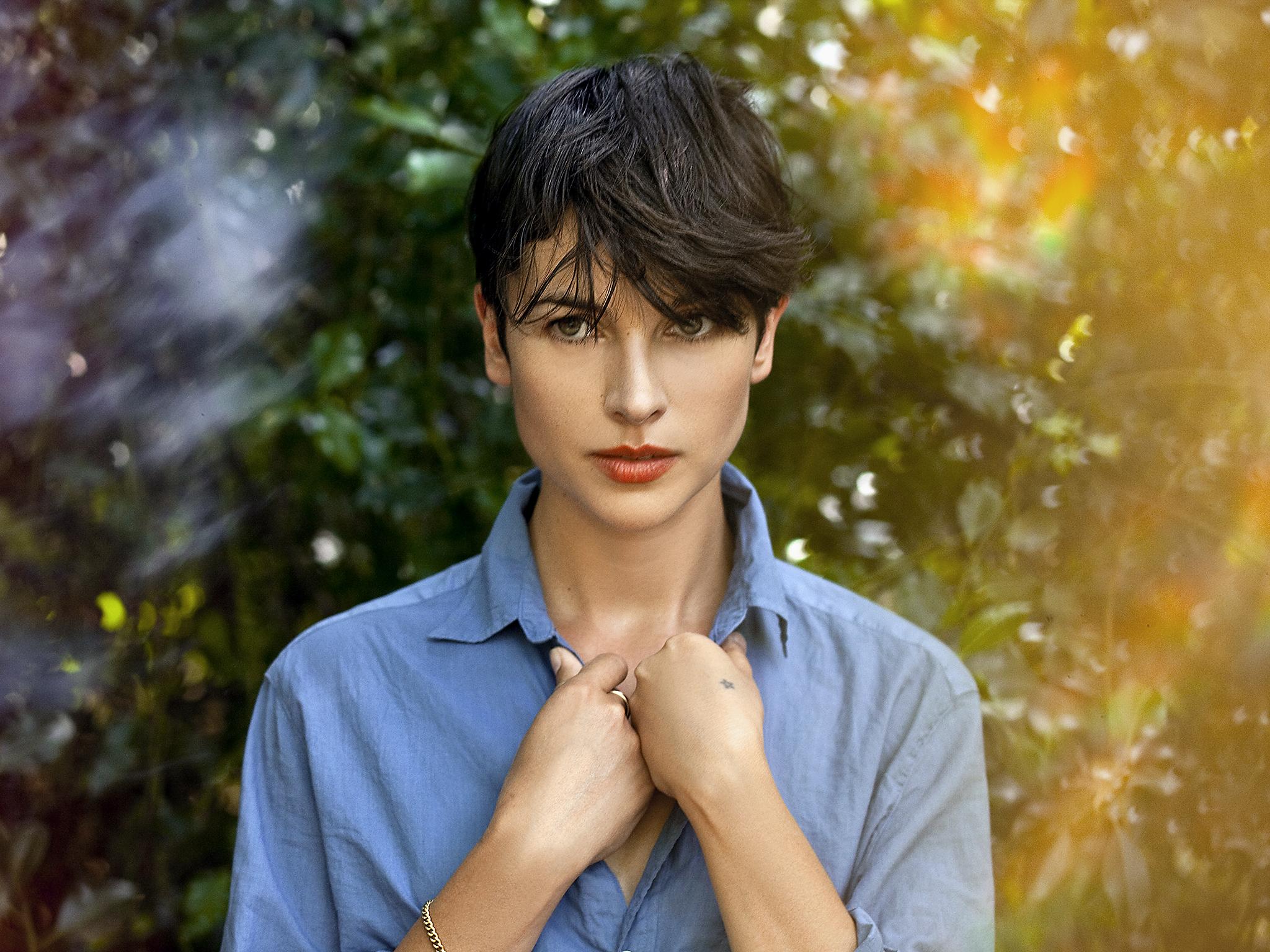 The British musician Amelia Warner has been somewhat overshadowed lately by her husband, the Fifty Shades actor Jamie Dornan. He recently dispelled "disgusting" rumours that his marriage was on the rocks after erotic sex sessions with Dakota Johnson in the film Fifty Shades Darker. But Warner, 34, who has been with Dornan since 2010, and has two young daughters with him, says all the media coverage is overblown and they still manage to enjoy a low-profile existence.
"It doesn't impact our life much in a day-to-day way," says Warner, who has reinvented herself as a neo-classical composer. She has since scored the music for the upcoming film 'Mary Shelley', which stars Elle Fanning and Douglas Booth.
"Nothing has really changed in our lives since Fifty Shades. The biggest change for us was having kids. We now live in the Cotswolds, rather than London. We are very removed from all the hype. I don't see that stuff in the papers," says Warner.
Warner, who has just returned from attending the Oscars with Dornan – a "fun escape", she calls it – shrugs off all the Fifty Shades Darker gossip in the media as "smoke and mirrors". Although she hasn't watched any of the films in the franchise, because of the graphic scenes he and Johnson appear in, she doesn't rule it out.
"I haven't seen them but it's not to say I won't," she says.
But while Dornan has been busy playing Christian Grey, Warner has been finding her true niche in the music world.
"It's hard to navigate my career around it and I don't want to exploit the situation, but I'm trying to find my way," she says. "My way so far has been to be silent as I haven't done any press for anything since Fifty Shades of Grey happened, but I now have pressure to promote my work."
She has just released the first track from her new EP, Visitors, which has been produced by Fyfe Dangerfield of Guillemots fame. The song "Eve" is the first of seven new works, each based on a fictional female character, including Heidi, Frances, Mary, Rebecca, Sarah and Dawn, with one track released per month. Warner plays both piano and organ on Visitors, which is also scored for violin, viola, cello, and double bass.
"Visitors is about an imaginary house where all these women once lived," she explains. "The energy left there after they have gone. I wanted it to sound like music upstairs floating down a stairwell."
Warner is no stranger to press attention, despite having a fear of the limelight. Aged 18, she starred in 2001 as the title character in the BBC period drama Lorna Doone. Then a year later, she married actor Colin Farrell in a non-legal ceremony on a Tahitian beach, but it ended four months later. Soon she ditched acting for singing, under the name of Slow Moving Millie, releasing cover versions of Eighties hits. Her cover of The Smiths' "Please, Please, Please, Let Me Get What I Want" was used by John Lewis for their 2001 Christmas advert.

Enjoy unlimited access to 70 million ad-free songs and podcasts with Amazon Music
Sign up now for a 30-day free trial
Sign up

Enjoy unlimited access to 70 million ad-free songs and podcasts with Amazon Music
Sign up now for a 30-day free trial
Sign up
"But I'm terrified of performing," she tells me. "Singing didn't come naturally. I was feeling unsure about what to do when I met Jamie. Then we had our first daughter. I took a year off. Once you have a baby, it slightly changes your perception. I knew I wanted to be in music but I wanted to be happy."
She decided to try her luck at scoring music for films, composing for her first film project Mum's List (2016), starring Rafe Spall and Emilia Fox. She also worked with producer Dangerfield on her first EP, Arms, which was released last April. "Arms is mainly piano and strings based with some synths and atmospherics," she explains. "But I'd say Visitors is more stripped back and minimal in style."
Now, Warner is looking forward to spending some time with her two children, having spent the past four months composing the Mary Shelley film soundtrack. "It's full on. It feels like it should be a team. But it's just one person most of the time," she says about her work. "I gave an otherworldly element to it. They didn't want it to be too staid but for it to have a contemporary feel, just like the film has."
For Warner, it has been all about "finding the right fit" with her music. "I can do what I do anywhere – even when we have to travel for Jamie's films. I can still work. The children are so little, they don't really know where they are. So travelling with them isn't a problem. They are so flexible at that age. They are just happy to be with us."
Warner has used her experience in films both on and off screen in her new EP, Visitors. "I love story-telling and responding musically to visual images. I had a vision of the big old house and a clear idea of each of these women and I enjoyed crafting their individual tales and telling their stories and representing their characters through music."
'Visitors' is a digital-only release with the first track, 'Eve' ,out now with subsequent tracks following one per month and the whole suite available in its entirety at the end of the release cycle. (www.ameliawarnermusic.com)
Join our commenting forum
Join thought-provoking conversations, follow other Independent readers and see their replies