Anna Meredith: 'I don't listen to other music'
The Scottish composer-turned-producer talks about the struggles she experienced making her latest record 'Varmints'
Shaun Curran
Wednesday 02 November 2016 14:22 Comments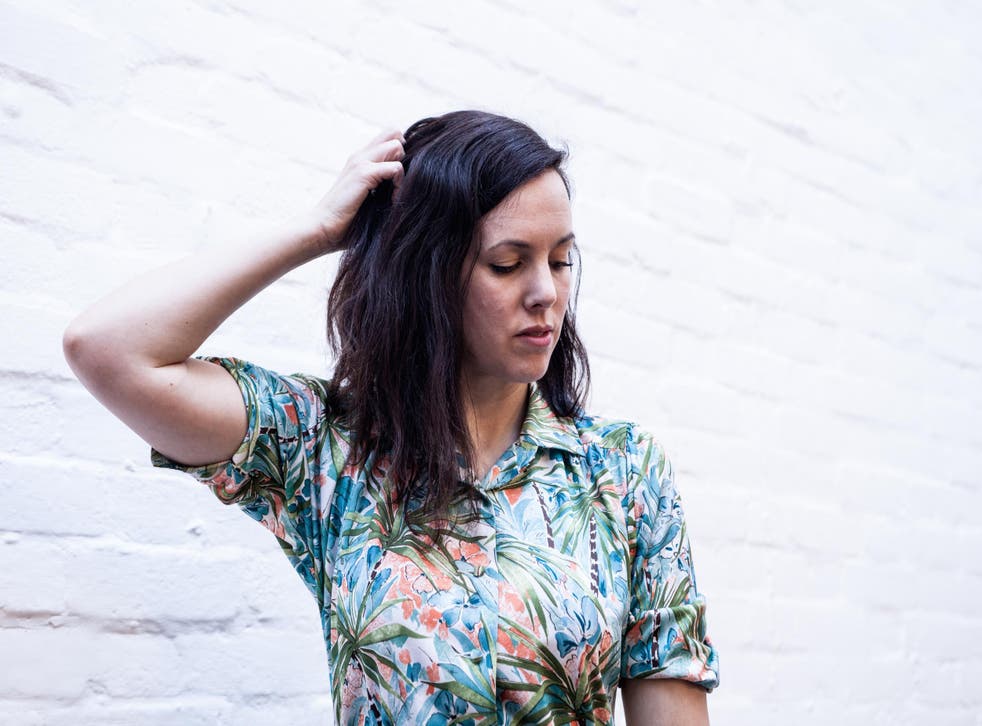 "It's brilliant," she says. "There are so few dedicated places for composers to work, and even then you just get a desk and a piano. I'm used to making music in my bedroom, going nutty sitting in my pyjamas. But you need a proper room for electronics. So I love coming to work. I can bring my packed lunch!"
Unwittingly or not, Meredith offered the perfect snapshot into the two distinct strands of her creative life. Having long since conquered the classical field – a former Composer in Residence for the BBC Scottish Symphony Orchestra, "Froms", her 2008 Last Night of the Proms composition, was simultaneously performed by five symphony orchestras across the UK to over 40 million people – 2016 has seen Meredith become an intriguing, and unique, crossover success. Varmints, her debut album, is a bold, expressive avant dance-pop record unlike anything else this year. Merging electronics with acoustic instrumentation (tuba, clarinet, cello) it takes its cue equally from synth-pop, industrial noise, techno, arcade video games and, yes, sweeping orchestration, using the same "building blocks" of rhythm and harmony that underwrites her classical work. "I know people define things by instruments, but I hear the structure," she says. "I wanted to create a story, so it had to have shape, build up here, have a pallet cleanser here, keep the energy there. People talk a lot about genre but to me, I'm just transferring my skill set".
Dizzying in its scope, Varmints was rightly rewarded with the Scottish Album of the Year in June. "You hope it's not for nothing, I'd be lying if I say don't care if people like it." She laughs. "I'm not that nice a person!"

All the clues of Meredith's playful restlessness were already evident: in the often staid classical world, she would take on projects that baffled her contemporaries. She's written music for MRI scanners in Suffolk, park benches in Hong Kong and sleeping pods in Singapore; soundtracked Prada's 2015 spring/summer collection, performed on the M6 and, with Handsfree, made use of the National Youth Orchestra for a pioneering body percussion piece.
Venturing into the pop world, though, was a braver step still. As Meredith admits, the direction of travel is "usually the other way", with bands looking to add substance to their repertoire by association. For Meredith, it was simply a case of extending herself. "I've not got a problem with the classical music industry. I still love my commissions. It was a desire to broaden my own scope. I didn't want to be just a composer."
The move from symphony to synths wasn't the result of a 2am nightclub epiphany, or a sudden discovery of dance music: Meredith says she doesn't listen to other music. "I found that I would end up doing a really watered-down version of whatever it was I got into. I'd be like, 'listen to this amazing James Blake track' and then I'd end up doing a shit James Blake track. People say to me, 'you've clearly heard this" or, 'this reminds me so much of this' and I've genuinely never heard any of these things."
It was more a slow process to add something "more visceral" to her output. "It took a long time to pluck up the courage and believe in my own skills and find what worked," she admits. "It was about doing the truest version of something that you can."
The desire for control, something the classical world seldom affords, also drove her forwards. "I wanted complete autonomy," she says. "When you write electronics you own from start to finish the entire product and answer to nobody. With classical the hardest thing is that you work on something for months, it gets performed once and there's often no recording of it. It's just one moment in time, which is a hard thing to sit with. If somebody sits during this thing that you've spent months and months doing and thinks about what they need from Sainsbury's on the way home, it's hard to work out if it was worth it. And then the worst thing you can ever say to a composer after a one-off event is, "so what's next?" she laughs. "Just for one night can we act like this was the best thing you've ever heard that changed people's lives?"
Self-sufficiency came in many forms. Meredith hadn't sung since her school days in Edinburgh (she lived on the outskirts in South Queensferry), where she was a "geeky kid in an edgy school with a good music department that became a haven". That was, until her 2012 debut EP Black Prince Fury. "I have a five-year-old boy's voice, but it's about accountability. It's my thing, so if anyone was to sing it was me". Lyrics, too, were a new concern. "I was very worried about being pretentious. I've heard people say it's all head and no heart, but that's not true. You might think it's academic, but it's written with real visceral instinctiveness."
Enjoy unlimited access to 70 million ad-free songs and podcasts with Amazon Music Sign up now for a 30-day free trial
Sign up

Perhaps the greatest challenge was getting the album made at all: Meredith was stunned at the cost of funding Varmints. "I had a quite Nineties idea of a record deal," she says with a regretful smile. "The interesting misconception from the classical side is that there is money in this. They are like, 'oh you're doing some commercial stuff now'. There's no money in this! My commissions fund this stuff."
That balance Meredith now straddles between pop and Prom is hers alone. She says there have been few issues with her classical peers ("the people who are like that probably weren't that into my classical stuff in the first place") despite her increased profile that saw her asked to arrange Marc Almond's versions of "Starman" and "Life on Mars" at July's BBC Bowie Prom at the Royal Albert Hall. "I wasn't massively into Bowie before, I wasn't like, 'Oh my God' when he died, but some people hate that you've tampered with greatness".
Juggling classical commissions which pay the bills with 35 gigs with her live ensemble ("we'd only done two a year before now so it's been enjoyable but it's been a slog") is still "a novelty", but doing both has convinced Meredith that the gap between her twin creative outlets is narrowing.
"There are lots of different things about standing, sitting, etiquette, volume, but that is superficial," she says. "I'm really chuffed some people have said to me I was the first concert they've ever been too because they'd seen me at a band gig. Similarly, people into orchestral stuff have come to their first ever gigs. More and more people are less fussed about where you come from. And that's a good thing, isn't it?"
Varmints is out now. Anna Meredith is on tour and headlines London Scala on 23 November
Register for free to continue reading
Registration is a free and easy way to support our truly independent journalism
By registering, you will also enjoy limited access to Premium articles, exclusive newsletters, commenting, and virtual events with our leading journalists
Already have an account? sign in
Join our new commenting forum
Join thought-provoking conversations, follow other Independent readers and see their replies