Annie Mac attack: dance music's champion
Annie MacManus's compilation albums and radio shows can create stars. The DJ tells Chris Mugan how she became a tastemaker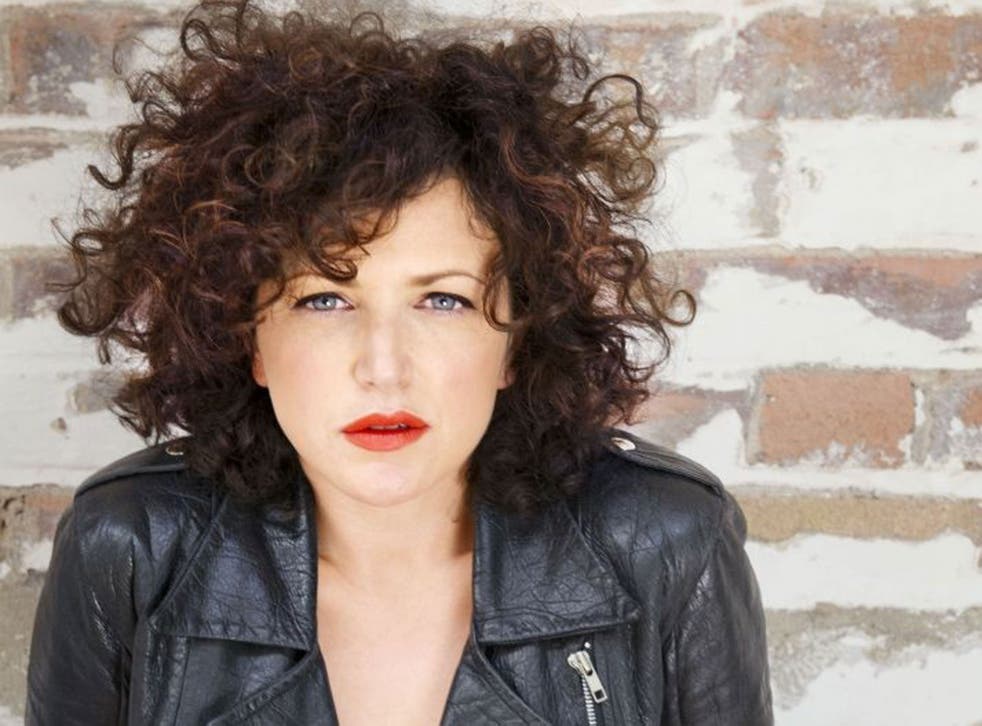 Recent months have seen inventive dance music mount a fight-back against the clunking stadium-sized beats of David Guetta and Avicii. The undisputed hit of the year so far is Daft Punk's disco reviver "Get Lucky", though there have been British successes with hits for house producer Duke Dumont and Mercury-shortlisted duo Disclosure. Also up for this year's Album of the Year prize are club collective Rudimental and the sepulchral James Blake, an eclectic range of artists that have all been supported by Radio 1 DJ and general tastemaker Annie MacManus, better known as Annie Mac, who since taking over the prestigious Friday evening slot from Pete Tong in 2004 has seen her fame rise via residencies, tours and an annual compilation that last year topped the iTunes chart.
Such extra-curricular activities come under her Annie Mac Presents (AMP) brand that is gradually overshadowing her two weekly national radio broadcasts (she also enjoys a more laid-back Sunday night outing). Having built up an overseas profile while playing abroad, 2013 sees the first AMP compilation to be released in the US and Australia. I met the wild-haired MacManus in Ibiza last month, where she was headlining an open-air gig at Dalt Vila, the citadel at the heart of Ibiza Town. For such a prestigious event, the pre-gig atmosphere was surprisingly laid-back, helped by the easy-going MacManus, 35, coming with an entourage of one, her manager Lucy.
MacManus's show was a collaboration with PMR Records, a label with aesthetics just as eclectic as her own and home to three disparate guests that performed that night: singer Jessie Ware, underground house star Julio Bashmore and the more garage-inspired Disclosure. She first played the latter, aka brothers Guy and Howard Lawrence, when they were still at school and has since stuck with the young turks, selecting them for her Annie Mac Presents 2012 compilation ahead of their No 1 singles and album. Post-soundcheck, the pair explain MacManus's role in their swift rise. "Annie was completely fundamental in generating the Radio 1 support we've had," Guy says. "She played our stuff when it was obscure, uninformed club tunes. We had to develop our sound really quickly as we became better known through her."
His brother adds that supporting MacManus's nights means more than returning a favour. "We've done loads of shows with her, which are great because there's a good balance of boys and girls. If the line-up's right and it's a cool place, we'll be there." MacManus is too modest to claim credit for their success, but considers a scene that supports both Duke Dumont and Disclosure to be healthy, especially when she compares the state of dance radio to the situation when she started. "Everything was in boxes: Pete [Tong] did house, Fabio and Grooverider did jungle, the Dreem Team did garage. We were the first show to play everything, so my first track was drum and bass, the second house, but it wasn't an epiphany, like 'I know, I'll mix it all up', I just happened to like all different stuff and wanted to support it all."
MacManus arrived as music consumption was moving away from albums to individual tracks. Clubs were evolving as well, showcasing a range of styles on the same night. "Fabric and Turnmills [in London], Wax:On [in Leeds] started to have different genres in different rooms; that meant everybody was going in exploring different types of music and learning to love them." No wonder, then, that MacManus found a widening audience for her wide-ranging tastes, showcased by activities under her expanding AMP umbrella.
What may look like a considered bid for world domination actually emerged from combating the loneliness of the long-distance DJ, by bringing out people she respected and liked. "Initially for me, when I started out DJ-ing I found it quite lonely, staying in hotels on your own and spending all Sunday on a train. It's quite intimidating when you're going to a club and you don't know the promoter and you don't know the line-up." The Irish broadcaster now lives in Queen's Park, northwest London, with her partner, fellow Radio 1 DJ and bass-heavy producer Tom 'Toddla T' Bell, who is originally from Sheffield. In May, she became a mother for the first time with a son whose name she does not disclose; she prefers to focus on the music.
AMP's continued strength rests on MacManus's ability to look beyond genres and take individual tracks or artists on their merits. I wonder if growing up in Ireland proved an advantage.
"Youth stations in Ireland were terrible," the DJ remembers. "So I only got mad into dance music when I was 17, at university in Belfast." There she got to listen to Radio 1, which opened her ears, but also introduced the possibility of female broadcasters. Annie was partly inspired by Mary Anne Hobbs, another Radio 1 DJ who displayed eclectic tastes in a more left-field vein on her Breezeblock show.
"I can't overestimate how influential she was for me. I also obsessed about Emma B and Sara Cox's Sunday evening show – they sounded like they were having so much fun – but Mary Anne's show was like religion, I would record it on MiniDisc. I don't think until that point I had heard a female DJ playing specialist, underground music. I wouldn't have thought this was something I could do until then." Annie claims never to have experienced sexism, though she agrees with Disclosure's observation that her nights attract more female punters, or at least, "at the front there's always girls. They're just curious and interested".
Enjoy unlimited access to 70 million ad-free songs and podcasts with Amazon Music Sign up now for a 30-day free trial
Sign up
Without her Radio 1 profile, breaking into music could be "considerably harder", though at least she can act as a mentor to her own female protégé, Monki, who has just been given her own slot at the station. MacManus, meanwhile, can look forward to helping break artists abroad. Lulu James, Route 94 and Cyril Hahn are her current tips. Though as the sun sets on another perfect Ibiza day, she has fans closer to hand. A young, good-natured crowd lap up Annie Mac's variety of dancefloor bangers, from disco to techno via a remix of Whitney Houston. And just as she noted earlier, there are still plenty of girls down the front.
'Annie Mac Presents 2013' is out on 14 October on Virgin/EMI
Join our new commenting forum
Join thought-provoking conversations, follow other Independent readers and see their replies