Artificial Pleasure unveil their new EP 'Like Never Before' - premiere
Something for the weekend
Roisin O'Connor
Music Correspondent
Thursday 20 April 2017 10:46 Comments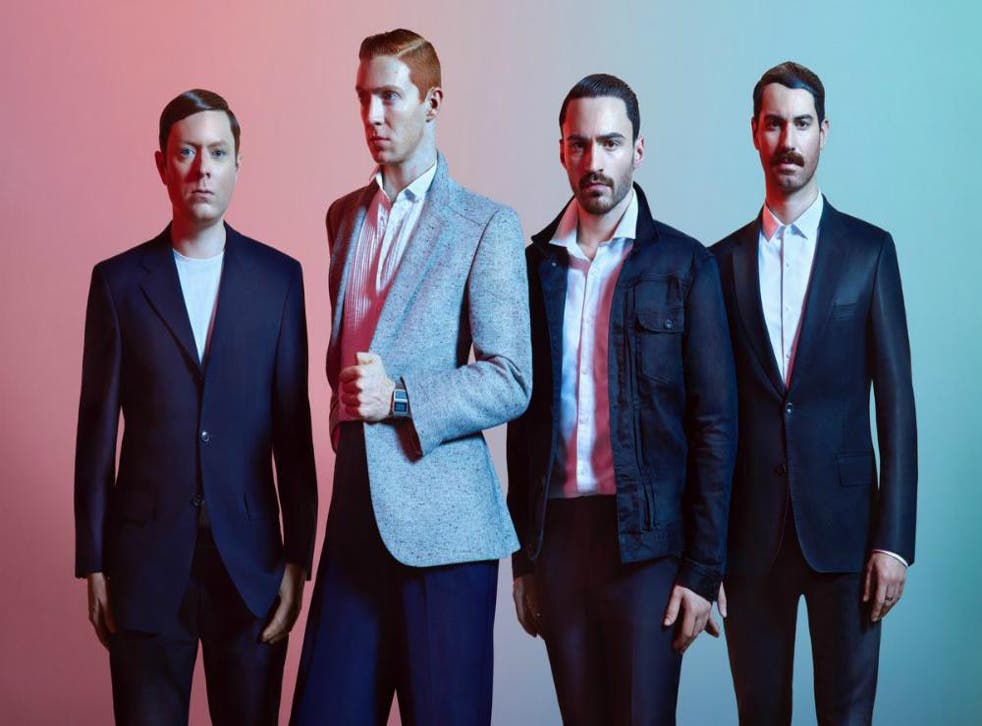 London quartet Artificial Pleasure caught my ear thanks to their glittering debut 'I'll Make It Worth Your While' - not to mention their fab DIY ethic.
It's fantastic, no-holds-barred electro-pop that struts around the dancefloor in bright pink spandex - they touch on Bowie, Talking Heads and Jane's Addiction without tripping into pastiche mode.
We're premiering their new EP Like Never Before so you can have a first listen and a dance before its official release on 21 April.
Check it out below:
What are you listening to at the moment?
Lea Porcelain, Priests, Sampha, Gurr, Estrons, Chaim Tannenbaum,
What are your plans for 2017?
We've got our first headline show on Tuesday 25 April at Camden Assembly. After that we're playing lots of city-wide festivals around the UK, Hit The North, Live at Leeds, Stag and Dagger, The Great Escape and Dot to Dot in April and May, then we'll be doing some live dates in Europe in September.
We've got a new EP coming out in a few months and we're working on our debut album.
What was the first gig you ever played and what's been the best so far?
First gig was at Electrowerkz in November supporting Lea Porcelain who we love. Best gig was at New Cross Inn in January for Independent Venue Week. We all cut our teeth playing in local venues like that and they're essential for the development of our music scene.

Artificial Pleasure have a headline show at the Camden Assembly on 25 April - they play Live at Leeds on 29 April
Register for free to continue reading
Registration is a free and easy way to support our truly independent journalism
By registering, you will also enjoy limited access to Premium articles, exclusive newsletters, commenting, and virtual events with our leading journalists
Already have an account? sign in
Join our new commenting forum
Join thought-provoking conversations, follow other Independent readers and see their replies