Back to Rebecca Black
She was the 13-year-old internet sensation behind the 'worst song ever'. As Rebecca Black returns with a new track, Gillian Orr reckons that she's smarter than she sounds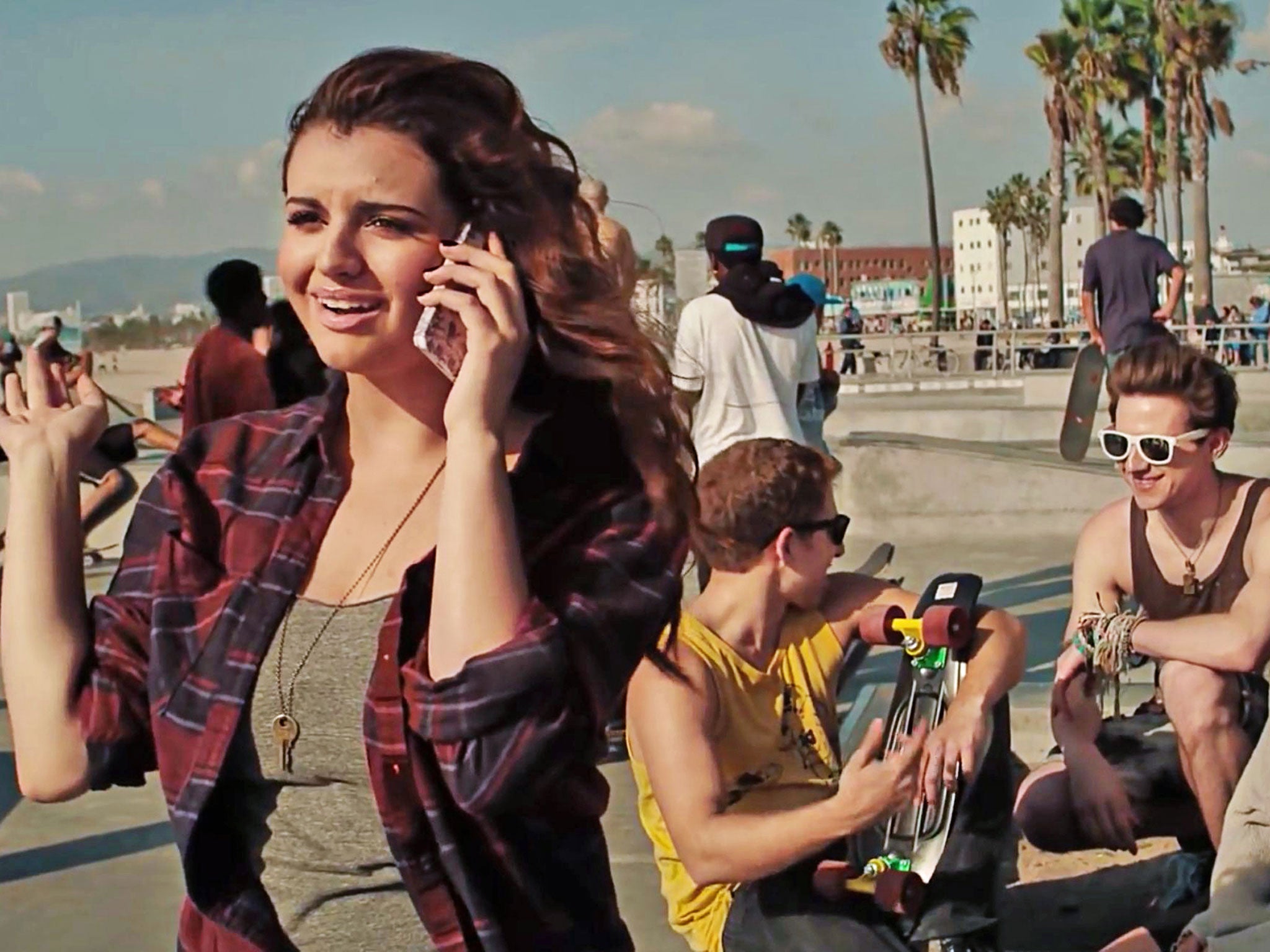 With lyrics as witless as "Gotta have my bowl, gotta have cereal" delivered in a vocal so auto-tuned it could have come from a character in WALL-E, Rebecca Black's 2011 song "Friday" was quickly dubbed the "worst song ever".
But really, what did the world expect from a 13-year-old playing at being a popstar?
Black's song, and its accompanying music video, was actually an over-the-top gift from the girl's mother. It's a gift that has now become an internet legend. For $4,000 (£2,400), Ark Music Factory wrote Black a song and made a video for her 13th birthday. Patrice Wilson, of Ark, along with Clarence Jey (who Wilson hired via Craigslist), thrashed out the song in an afternoon. The video was shot in Black's garden using her friends as extras. "Friday" sat on Ark's website for a month, receiving just 3,000 views.
That was before Comedy Central's Tosh.0 uploaded the video to its blog in March 2011. It quickly went viral, receiving 50 million views in just two weeks. Although it was enthusiastically shared around the world, let's say that the reviews weren't kind.
"I don't seek pleasure in other people's failed attempts to do something, but it's funny to watch something that bad, isn't it?" says Hanna Hanra, editor of Beat magazine, explaining the so-bad-it's-bad appeal of Black's "hit".
"It's not big and it's not clever. But unfortunately it is amusing."
Undeterred by the ridicule that many of its millions of viewers meted out the first time around, Black, now 16, is back .
"I decided not to give the haters the satisfaction that they got me so bad I gave up," Black said in an interview after "Friday" went viral. But is she a deluded wannabe whose talent fails to match her lofty ambitions, or actually a very clever teenager?
"Saturday" (which Black has self-funded and released) was uploaded on the weekend and has already received eight million hits. While it might be ever-so-slightly less horrifying than "Friday", it never really elevates itself above a bad Miley Cyrus rip-off (a few bars seem almost identical to Cyrus's "Party In the U.S.A.").
The video, which pokes fun at her previous hit, is more mature, too, purporting to be less Disney, more Skins. What is perhaps most worrying is that "Saturday" doesn't sound too dissimilar to the sort of thing you might find on Radio 1 at the moment (and sure enough, the station has already played it).
"Saturday" isn't Black's follow-up hit to "Friday"; she's released four other tracks in the interim. Yet songs such as "My Moment" (on iTunes for 99p), which were supposed to be Black's serious attempts at pop stardom, failed to get noticed. While they weren't good, they also weren't bad enough to interest anyone.

Enjoy unlimited access to 70 million ad-free songs and podcasts with Amazon Music
Sign up now for a 30-day free trial
Sign up

Enjoy unlimited access to 70 million ad-free songs and podcasts with Amazon Music
Sign up now for a 30-day free trial
Sign up
According to Geraint Humphreys, the editor of the Pop Sirens website, Black is using the new song to laugh at herself over "Friday" while cashing in on it at the same time. "It's hard to know exactly how much money people make from viral videos, but if this is getting millions of hits, then someone, somewhere is definitely making some money off it. And I imagine she will be in some way," he says.
But in the internet age, how important is talent anyway? Can online infamy be enough to sustain a career? It's certainly worked a charm for the sex-tape moguls Paris Hilton and Kim Kardashian. And after all, let's not forget Black has five more days of the week to play with.
"A flash-in-the-pan online novelty can be a huge one-off money-spinner for the act involved," says Tim Ingham, editor of Music Week. "But sustaining a career in mainstream music requires a dedicated fanbase, and that takes real talent and hard work to achieve. 'Friday' was an unapologetic carnival of idiocy – 'Saturday' seems the same. Hopefully, 'Sunday' will represent a musical day of rest for Rebecca – one that lasts a lifetime."
Join our commenting forum
Join thought-provoking conversations, follow other Independent readers and see their replies