Badfinger: last act in a rock'n'roll tragedy
They were 'the next Beatles', until rip-offs and suicides destroyed them. Now, finally, they are being honoured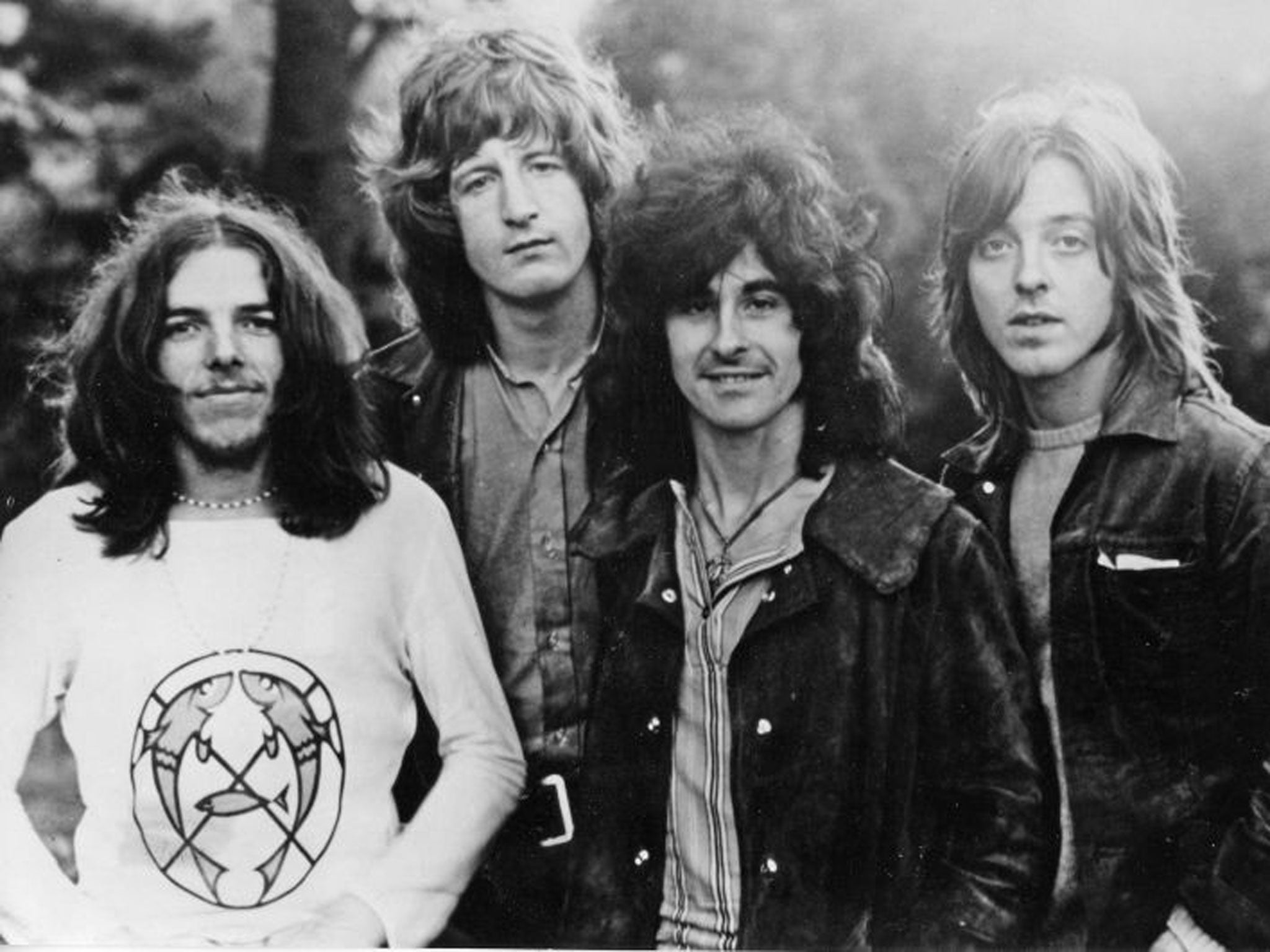 They were supposed to be the next Beatles; but a series of tragedies, mismanagement and "rock and roll rip-offs" left Badfinger little more than a sad footnote in musical history.
But now the 1970s power-pop band are finally getting the recognition their fans believe they deserve, as the city of Swansea today unveils a blue plaque to troubled frontman Pete Ham, who committed suicide, aged 27. The plaque, close to the city's railway station, will honour Ham as one of the region's "finest musical talents".
At the peak of the band's fame he played "Here Comes the Sun" at New York's Madison Square Garden with George Harrison, but Ham is now largely remembered for writing a song – "Without You" – that Harry Nilsson, and Mariah Carey would later cover to global success.
Dan Matovina, a US record producer wrote one of the few books about the band – Without You: The Tragic Story of Badfinger – is to speak today at the ceremony. He will say: "Pete Ham presented us with beautiful songs, people fell in love to his songs, got married, to them, reflected on their broken hearts, dwelled on the messages of peace, love, kindness, understanding, he reached out in testament of the best of the human spirit."
The band had started out as The Iveys in the mid-1960s and were discovered by Beatles' roadie Mal Evans. Their demo records convinced The Beatles to make Ham's group the first signing to their Apple Records.
After a rocky start, they changed their name and a song written by Paul McCartney called "Come and Get It" gave Badfinger an international hit.
They would go on to produce hit songs including "No Matter What" and "Day after Day" before writing "Without You", which has been covered about 180 times.
Ham was the driving force behind the band. "He was so gifted, but it came not just from talent but hard work, a perseverance, a belief in himself that great effort could bring fulfilment and success," Mr Matovina said.
Problems started towards the end of 1971 after issues with Apple Records, and the band headed to Warner Brothers Records. They had hired American Stan Polley as their manager a year earlier, which would have tragic consequences.

Enjoy unlimited access to 70 million ad-free songs and podcasts with Amazon Music
Sign up now for a 30-day free trial
Sign up

Enjoy unlimited access to 70 million ad-free songs and podcasts with Amazon Music
Sign up now for a 30-day free trial
Sign up
During the next few years, despite releasing a series of albums, tensions rose and the band began to split at the seams. Polley had signed them to a ruinous contract that left him with the lion's share of the earnings – sparking a series of legal disputes.
Warner sued Polley after an advance vanished, and after the manager disappeared, the band were left penniless. One fellow musician would later describe it as a "rock and roll rip-off". Believing he had been wiped out, Ham hanged himself in his garage three days before his 28th birthday. He left a note telling his pregnant wife and her son that he loved them: "I will not be allowed to love and trust everybody. This is better. Pete. PS Stan Polley is a soulless bastard. I will take him with me."
Mr Matovina will say: "It's a very hard business, full of shysters, huge egos and people more than willing to use others for their personal gain."
He feels Ham needed people who "were willing to stand up for him".
Badfinger fell apart, and an attempt to reform four years later failed. Two of the original line-up, Joey Molland and Tom Evans set up rival Badfinger bands. Evans, Ham's writing partner, suffered more mismanagement and was hit with a $5m lawsuit after another disastrous contract. In 1983, after a bitter argument with Molland about the royalties for "Without You", Evans put down the phone, went to the garden and hanged himself. Many said he had never got over Ham's suicide.
Ham's daughter, Petera, who was born a month after the musician killed himself, will attend today's ceremony. She said last year: "I miss my father every day and I know that he will be there at the event looking down on family and friends, as they sit in his beautiful Swansea and listen to his music and honour his memory."
Mr Mantovina believes Swansea inhabitants should draw inspiration from Ham – "a genuine artist who did everything the right way".
"Swansea you should be so proud of this man, your native son," Mr Mantovina will say. "Here you are, his community, to protect his legend and the legend of his band. By celebrating and memorialising Pete Ham today with this blue plaque, you can now become the protectors of his legacy."
Join our commenting forum
Join thought-provoking conversations, follow other Independent readers and see their replies