Ballaké Sissoko interview: The kora player on the griot caste, Mali's rap scene, and playing with Vincent Ségal
Sissoko found fame with his 1981 duet with Toumani Diabaté, and has made five solo and four collaborative albums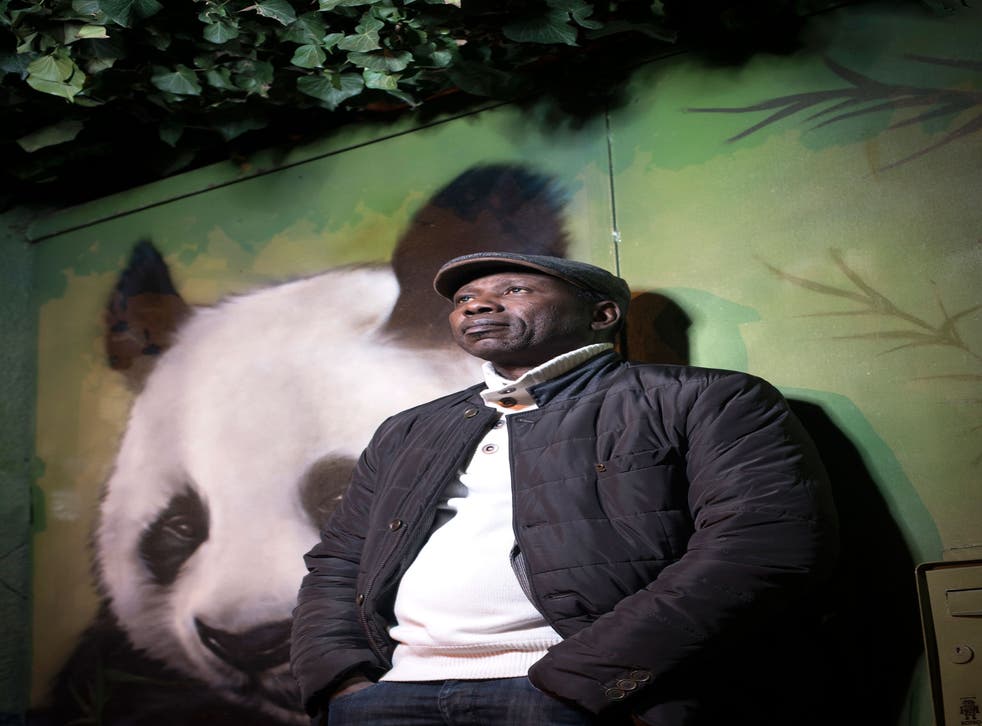 You come from the griot caste in Mali. For those who don't know, could you explain what that entails?
We called it a "nyamakala". It's a very important role in West African society. You'll find one in every village. It is almost like for a country you have a secretary for internal affairs, a secretary for foreign affairs, and so on. A griot is the one who will deal with disputes between families, neighbourhoods, between different villages. He calls for peace among the people and in society. Then another role is to play music, which is also a big part.
I was reading that rap is going from strength to strength in Mali at the moment. Do you have any concerns about the Malian musical tradition being lost in this Americanisation?
Rap is pretty new as a scene in Mali. I think it's a good thing in a way. It inspires the youth to make music, which they do in their language. It might sound American in its production but it's still very local. So, no, I'm not concerned about it. That's just how it is nowadays – young people are turning more and more to American culture.
Culture news in pictures

Show all 33
Islamist groups imposed a ban on music in a large section of northern Mali, which was finally lifted in 2013. How has local music changed since?
First, it's not just a Malian problem. You can sense the sentiment behind the ban throughout the region. I have not really seen a direct consequence in music but it's an ongoing debate among people. You will have some very Muslim people thinking or saying that music is not good. But then the Malian people in general are very musically open. I sense the effects of the ban in Bamako, where I live: it's more and more difficult to organise music events. Still, it remains a very musical country – definitely.
You're with French cellist Vincent Ségal. Were there many differences in your approaches to music?
Playing with Vincent has always been very natural. We both have the same desire to play and we both admire each other. Starting from there made it very easy. I first saw Vincent play at a festival in Amiens in France. I contacted him afterwards and he was already aware of what I was doing. We started to talk and I invited Vincent to start playing with me. We had no specific plan, just to meet and play. And that's how it started.
What do you do when you're not playing or in the studio?
If I don't have any concerts, I'll go back to Bamako. My house is there. I'm always busy in Bamako. There are a lot of people to visit. I have a big family counting on me. Otherwise, the day will just be like a typical Bamako day, you know?
What are your first memories of Western music?
From 13 to 23, I was in the national orchestra, L'ensemble Instrumental National du Mali. That was never just about Malian music – I was exposed to the music of the region. But not Western music. When I left, that's when I first started to hear that.
Enjoy unlimited access to 70 million ad-free songs and podcasts with Amazon Music Sign up now for a 30-day free trial
Sign up
But, for example, do you remember when you first heard the Beatles?
I never heard the Beatles in Mali when I was growing up. My introduction to Western music all happened after I turned 23. When I left the orchestra, I began to collaborate with Western musicians and was introduced to it through them. I couldn't read music the way they could so it was through playing and discussing with musicians outside of Africa that I started to understand what hiphop and rock was all about. But before that, it was just African music.
Biography
Ballaké Sissoko, 49, is a Malian kora player who first found fame with his 1981 duet with Toumani Diabaté. He has made five solo and four collaborative albums, and lives with his family in Mali's capital, Bamako. 'Musique de Nuit', his second album recorded with the French cellist Vincent Ségal, is out now. He tours the UK from 1 March. serious.org.uk
Join our new commenting forum
Join thought-provoking conversations, follow other Independent readers and see their replies