Why Le Bataclan was right to reopen – and why we need to continue celebrating live music
No one can forget the horrific events that happened in Paris last November, nor should we. But with the re-opening of the Bataclan, there was a glimmer of hope – a resounding message that our collective voice cannot be quelled 
Roisin O'Connor
Friday 18 November 2016 11:39 Comments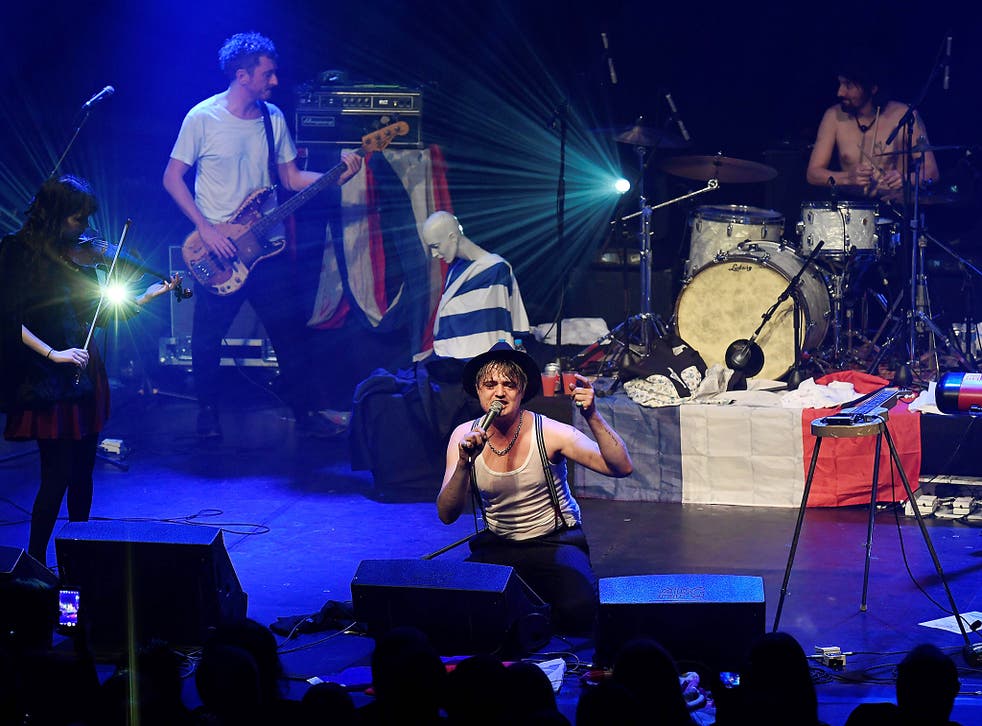 On 13 November 2015, at around 8.55pm, a friend nudged my side and whispered that something was happening in Paris.
We were at the Roundhouse, one of the most iconic music venues in London, watching Suede perform.
At the same time, three gunmen were firing into a crowd of music fans at an Eagles of Death Metal gig at the Bataclan – one of the most iconic music venues in France.
It could have been the Roundhouse.
Since the attack, security experts have pointed out how music fans are particularly vulnerable to attacks, as festivals and nightclubs are viewed by terrorists as "soft targets".
Reading this inspires a grim kind of determination, and also outrage: How dare they try and make us afraid?
In an interview with French newspaper Le Monde, co-owners Olivier Poubelle and Jules Frutos said they were determined to see the Bataclan brought back to life, but didn't think it was an attack on music.
"They opened fire on the spectators and not on the American Eagles of Death Metal band performing," Poubelle said. "They just wanted to kill as many people as possible."
But it's difficult not to think of it that way.
In its statement following the attack, Isis said it had targeted "hundreds of pagans gathered for a concert of prostitution and vice" – in other words: young, liberal-minded people with an endless capacity for the joy music can bring.
Mélanie, 21, is one of those young people, determined not to be cowed into staying indoors. We met on 16 November ahead of Pete Doherty's gig – she had been waiting outside the Bataclan since 2pm, hoping she might see him early.
At first she was scared to come to the venue but decided it was too important to miss: "We have to live our lives," she said. "Even my mother thought I should go. I didn't want to stay at home and be afraid."
Enjoy unlimited access to 70 million ad-free songs and podcasts with Amazon Music Sign up now for a 30-day free trial
Sign up
And later, sitting with guitarist Jack Jones on the steps that lead down to the main floor after Peter Doherty's gig, we weren't really sure what we should talk about now everyone else had left.
One thing we'd noticed was that, at the beginning of the show, it seemed as though people didn't know how to behave. Should they laugh, and sing along, or was that disrespectful?
And then Doherty began to play, and brought that life – that energy – back to a venue that has been haunted by the memories of what happened for the past year.
"I felt like I was part of something huge, something bigger than myself," Jones told me. He was also certain that it was right that the Bataclan had reopened.
"Not backing down from something as evil and horrible as that… that's the only way to win."
Register for free to continue reading
Registration is a free and easy way to support our truly independent journalism
By registering, you will also enjoy limited access to Premium articles, exclusive newsletters, commenting, and virtual events with our leading journalists
Already have an account? sign in
Join our new commenting forum
Join thought-provoking conversations, follow other Independent readers and see their replies