How Ben UFO became the most loved meme in electronic music
As Ben the DJ rose to the top of the game, his mythical character represents everything the future of electronic music should be
Thomas Goulding
Friday 26 January 2018 02:09 Comments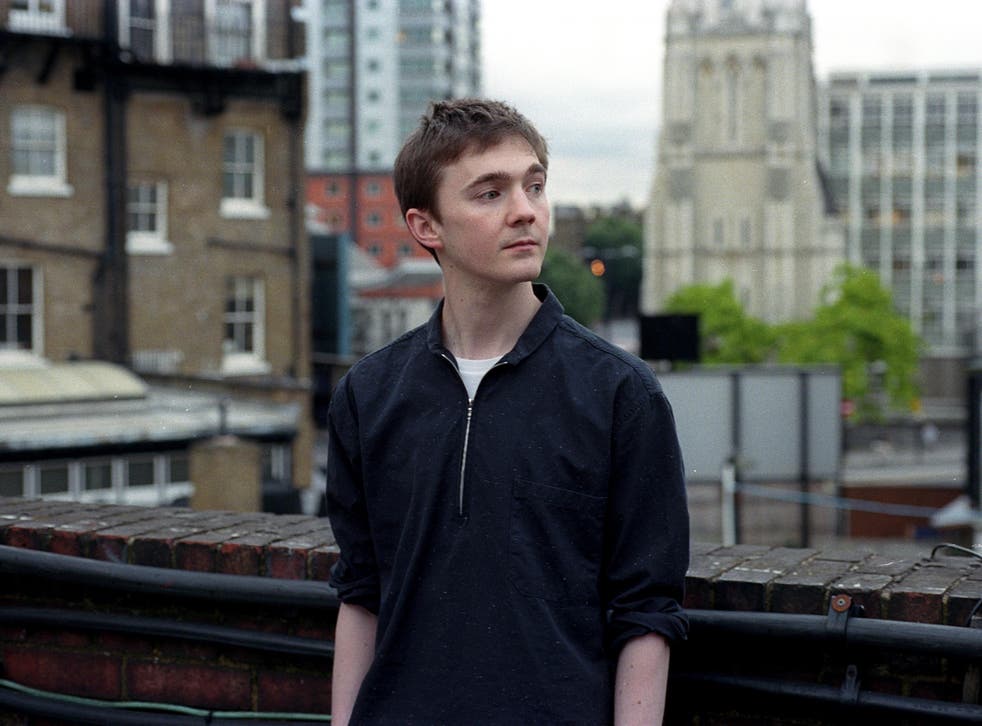 Why is Ben UFO – one of the most sought-after DJs of this decade and founder of one of the most important labels in UK dance music of a generation – also one of the most-loved memes in electronic music? Why has the combination of his diminutive demeanour, tender manner, but ruthless, encyclopaedic artillery of UK bass music created a character that elicits a deeply loving devotion in fans matched by few other artists?
Ben Thomson, 32, combines a childlike agelessness with a philosophical thoughtfulness. His voice is soft but his words pack a fierce intellectual punch. Most famous to some for his nearly decade-long weekly radio show on Rinse FM in London, his voice wafts seamlessly over the mesmeric sounds of whatever otherworldly records he casts out into the ether.
His lovable domesticity (he often relies on coconut water, green teas or cafetieres for marathon sets, as well as very British crisps and sweets. Does your favourite DJ bring multipacks of Skips to the booth?) undoubtedly makes the parochial alluring. Ben looks exactly as an imaginary friend would look like, not one who allows you to indulge yourself in childish fantasizing, but rather gives you precise moral and cultural guidance about how to go about living your best life.
While he is a household name in global electronic music, the scene is unlikely to have such a huge crossover appeal in his lifetime to facilitate a Simpsons episode with Ben UFO in it, which is a crying shame given his suitability for an understated, off-the-wall appearance in the famous show. Appearing fairly indistinguishable at age 22 from 32, he manages to be cartoonish in a way that is complex and refined, which is incredibly rare for those people who seem better suited to the animated world (such as Ed Sheeran, Danny Dyer).
Every fan has their favourite Ben UFO moment that captures Ben the meme, whether it's throwing Haribo into the crowd at the Four Tet all-nighter, or after a fan got in touch out of the blue, traumatised by a dream he'd had of Ben suffering a go-kart crash, Ben offering the fan guest list to an upcoming sold-out show.
It is perhaps easy for the imaginations of his enamoured fans to exaggerate this meme-ability, and project some weirdness as somehow emblematic of this idealised character onto what might be quite normal behaviour for a quietly professional artist in their thirties. If this is the case, it can only be a sign of the sheer success of Ben-as-meme's power. And who else, when asked who they would most like to DJ with back-to-back, would choose the alien from The Man Who Fell To Earth, the 1976 science fiction psycho-drama? Or Edgar Allen Poe as their dream MC?
One imagines he would be very successful in another life narrating the works of Terry Pratchett on audiobook; or as a wise village elder, tasked with adjudicating inter-generational disputes; or as an trusty godparent, giving you curious gifts every Christmas that prove to be a connected line of clues, pointing to some greater treasure you can only find years later.
But this character is just the icing on top. The essential fact is that he is simply one of the best DJs in the world, with a precise musical craft that brings records together within single sets from opposite ends of musical categories. While he plays music from around the world to crowds around the world, there are few artists with such a relentless record of platforming ever novel iterations of UK bass music year on year.
Acid house, jungle, garage, drum'n'bass and dubstep all needed specialist producers and DJs to take the sound as far as they can. A different task is to present the sounds of many of them together, that allows listeners to hear things they did not or could not hear when the records are presented only within their own kind.
Enjoy unlimited access to 70 million ad-free songs and podcasts with Amazon Music Sign up now for a 30-day free trial
Sign up
By doing so, Ben and his Hessle allies have consistently provided an original blend that has served as the soundtrack to so many young people's reckless, halcyon years of young adulthood in British cities. Ben often talks of how his DJing is driven by a constant search for the unfamiliar and strange, an affinity to elements of production that are ethereal. He describes the records that really speak to him as ones that have "a slightly alien quality to [them], something that I can't really fathom," (as told to The Quietus).
There is a mirroring of this in his personality – he says he can "see parts of myself in most of the records I feel connected to". Indeed, you can often see something unknowably otherworldly in him. Whether listening to his sets or hearing him speak, there is often the sense that there is always more to him than meets the eye, such that you could never quite grasp the music, or the thought process going on behind it all, fully.
A relentless precision and scrutiny of one's craft characterises many DJs at the top, but Ben often verbalises his process to fans on Facebook and Twitter with revealing, reflective posts. Interviews, lectures or a status update about, say, the artistic value of back-to-back sets, all show a care that is both ruthless and inclusive. He carries himself with an impressive kindness, interacting at length with fans online and in person, but without being anodyne or uncontroversial, often making his views very clear on the injustice of Tory austerity or the parasitical influence of big corporations in the music scene.
It is not difficult to see why each new Facebook post endears him more deeply to people. The love that dance music fans have for the scene, for memorable nights, for particular tunes in a particular setting, is a set of feelings that are elusive, fleeting. There is a beauty to all these components that is at its heart sad – for nights and moments you can never recapture. Ben often describes one of his goals as a DJ as making people feel something about a tune that they didn't feel before, due to its context.
And when this happens, how could you verbalise everything that a particular moment encapsulates (a song, a set, a setting and time in your life) in a way that makes you feel satisfied and settled about it? How could you mentally make peace with such a moment, in a way that it feels like you have known and felt all those moment's feelings as much as you might ever want to? You never can. Revealing, emotionally literate reflections from a man at the top of the game helps capture that affection, however partially.
It is easy for punters to nominally subscribe to some utopian cliché about the unifying force of music, while upholding structures and behavioural patterns that exclude people who have different tastes, different styles, or more seriously different identities and orientations. Ben is front and centre of the coalition that believe in both an uncompromising dedication to living on the most challenging and ferocious musical boundary, with a compassionate desire to include all who wish to share in the enjoyment in a respectful and communitarian manner.
This might seem an unremarkable boilerplate attitude that just as easily applies to the politics of "centrists Dads" as to a genuine emancipatory ethos. But without careful vigilance, dance floors and online forums are always at risk of being occupied most loudly by crews of university-aged boys, who have an uncompromising attitude to those whose look different, have different tastes and who stand in the way of what is essentially lad culture dressed in Palace apparel. While Ben rejects any escalation of the DJ as superstar, his success does bring him an influential platform, and his words have power. "[His commentary] plays into this notion of Ben UFO as an emblem for what's good in music, rather than just someone who themselves is good at music," says Gabriel Szatan, one of the core team at Boiler Room.
And compared with most other genres of music, an artist's appearance and sense of manufactured celebrity is relatively unimportant in the electronic music world. It would be naïve to suggest the industry doesn't have pockets fixated on aesthetics, but there's plenty of evidence to suggest that if you are a good enough producer or selector, whoever you are, you can rise to the top. Ben is good evidence of this, as a walking antidote to any tendency to give importance to the notions of celebrity or hierarchy in the scene. "The delightful paradox is that simply by being modest and charming and very, very good at what he does, he assumes this elevated status – but that deification is the opposite of what he embodies, and who he is," says Szatan. "Which makes people love him even more."
While many people might go to nights where they don't glimpse the performing artist behind the decks once, given punters often spend so long staring at them, it's unsurprising that their visual personality and its relationship with the music can play a role in a party. The relationship between the somewhat merciless aesthetic of a DJ Stingray or Helena Hauff and their strands of brutal electro is one that aligns well, and can add character to the atmospheres they create, even if ultimately unimportant. On the other hand, Ben UFO's sets are prone to pulverise, pummel and devastate with fierce, metallic brutality, in complete contrast to the warm, reliable trust with which fans have come to know Ben the person.
Despite notable progress in recent years, Ben's worlds of drum'n'bass, dubstep in the mid-2000s, and the techno umbrella thereafter, were often spaces were masculine energy predominated. It is always going to be difficult for sub-cultures in which a major demographic is men aged 18 to 25 (the key years for reconstruction) to resemble the inclusive, radical space for all that we want it to. But the precise delicacy with which Ben conducts himself reminds us to reconfigure any misplaced notion of the kind of alpha fury that should characterise a dubstep or techno space. The power is in the sound, not the exhibitionism.
Register for free to continue reading
Registration is a free and easy way to support our truly independent journalism
By registering, you will also enjoy limited access to Premium articles, exclusive newsletters, commenting, and virtual events with our leading journalists
Already have an account? sign in
Join our new commenting forum
Join thought-provoking conversations, follow other Independent readers and see their replies