The best alternative hip opera shows to see this summer
"No frills" fringe opera festivals provide the perfect opportunity to sample eclectic programming and operatic talent in unconventional spaces. Baritone Peter Brathwaite presents the edgy shows to catch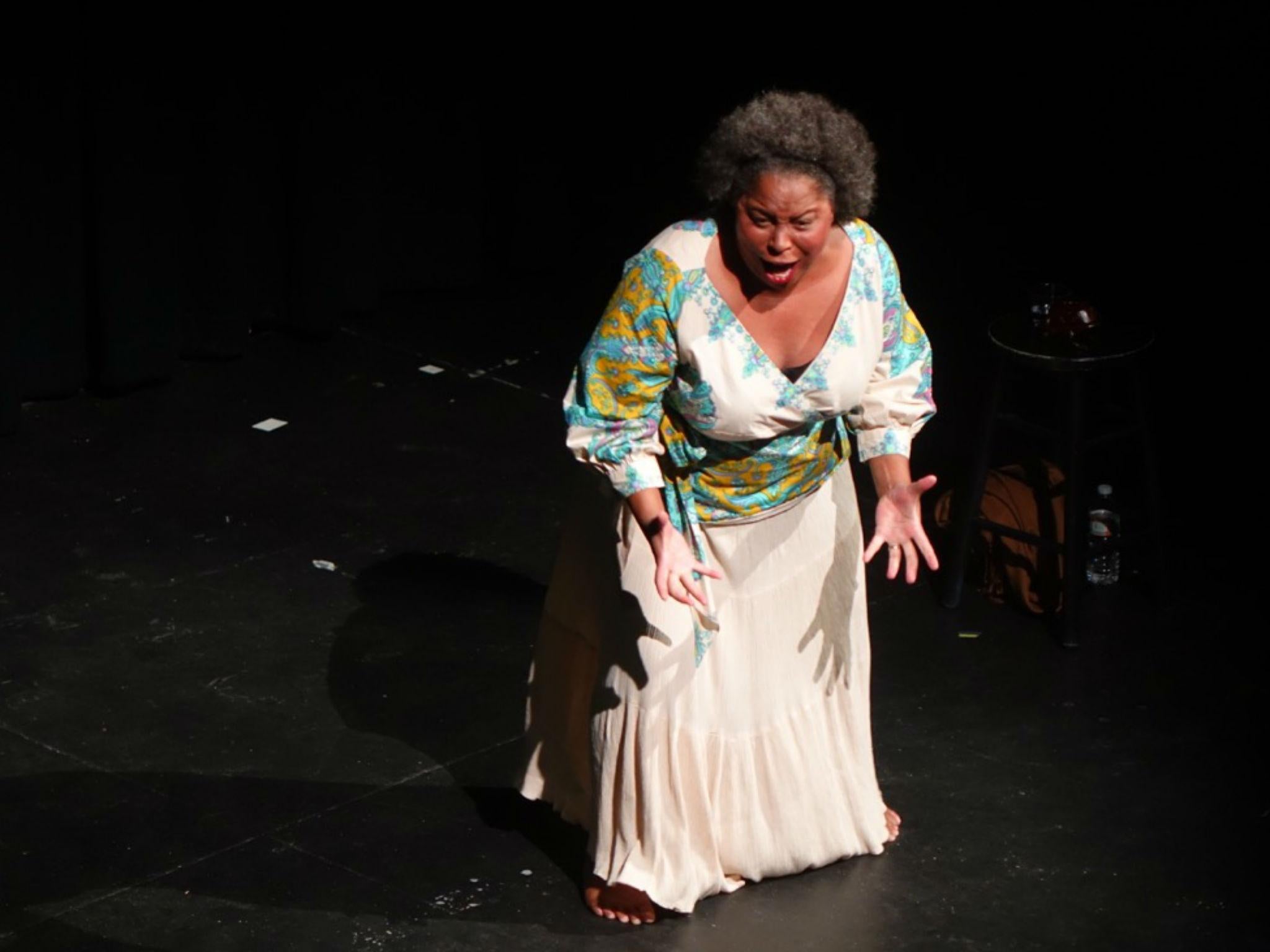 Summer is the perfect time of year to experience the vibrancy of opera. As the national companies wind down for the holidays, the UK's thriving "country house" opera scene bursts into life, offering glamour and spectacle in equal measure. However, if your vibe is more urban food van than lakeside picnic, then the no-frills fringe opera festivals also provide the perfect opportunity to sample eclectic, inclusive programming and see fine operatic talent in unconventional spaces. Gig-like and boisterous, the fringe opera scene might not be posh, but it's certainly on opera's cutting edge – countless newly-written shows get a first outing and older ones a dusting off. With many "works in progress" and short operas programmed, it's usually possible to fit in a couple of shows across an evening, or see something as a warm-up to an evening out.
Here is a round up of some of the best fringe picks this summer.
Grimeborn Opera Festival
The Grimeborn Festival started in 2007 at the Arcola Theatre in London's Dalston, and is a much loved and highly regarded fixture on the fringe opera scene. It's a great place to discover rarities and see mainstream operatic works stripped back and rethought. There's a real sense of community at this festival thanks to the Arcola's commitment to diversity both on and off stage.
Mosaic Opera Collective is a group of black and Asian artists which has an exciting week-long residency at this year's Festival, showcasing contemporary works as well as curating workshops to inspire artists and organisations to create new, diverse operas.
There is also a new staging of Mark Anthony Turnage and Jonathan Moore's Greek, an East End retelling of the Oedipus myth based on the play by Steven Berkoff, which is set to be a season highlight. Celebrating 30 years since his original production, Jonathan Moore directs an excellent cast.
Greek 8-18 August, Arcola Theatre, 24 Ashwin Street, Dalston, London E8 3DL.
Mosaic Opera Showcase 16-19 August, Arcola Theatre, 24 Ashwin Street, Dalston, London E8 3DL.
https://www.arcolatheatre.com/event/mosaic-grimeborn/
Tête à Tête: The Opera Festival
You know it's officially summer when Tête à Tête pops up again with its throng of exclusively new operas. This year the festival celebrates its 21st birthday and includes shows about aubergines, global warming, conspiracy theories, the dangers of social media and the meaning of life. Some shows are free and you can just turn up, and others are ticketed.
In an innovative collaboration with the Wellcome Collection, new chamber opera Dear Marie Stopes sees composer Alex Mills explore extracts from the thousands of letters Stopes received following the publication of her controversial 1918 sex manual Married Love.
Budding song writers should get along to The Lost Box of Stories, an interactive family show that plays with rhythm, song and folk tales from around the world. There's even a pre-show family songwriting workshop.
Dear Marie Stopes 9, 11 & 12 August, Wellcome Collection, 183 Euston Rd, Kings Cross, London NW1 2BE.
The Lost Box of Stories 13 August, St Pancras Room, King's Place, 90 York Way, London N1 9AG.
The Aequitas Collective and Folk Opera Iceland
Aequitas is an Anglo-Icelandic music theatre group that was formed in 2016 to make work that explores a range of contemporary issues. Its debut piece #echochamber, written by Icelander Ingunn Lara Kristjansdottir with music by Manchester based composer Michael Betteridge, premiered in Iceland earlier this year to critical acclaim and comes to the UK this summer, co-produced with Folk Opera Iceland, with performances in London (Tête à Tête: The Opera Festival), Manchester and Hull. Inspired by Jon Ronson's book So You've Been Publicly Shamed,​ #echochamber explores misogyny and sexism on Twitter, with audiences invited to tweet their "deepest, darkest secrets" onto a live Twitter feed.

Enjoy unlimited access to 70 million ad-free songs and podcasts with Amazon Music
Sign up now for a 30-day free trial
Sign up

Enjoy unlimited access to 70 million ad-free songs and podcasts with Amazon Music
Sign up now for a 30-day free trial
Sign up
#echochamber 10 August, Middleton Hall, The University of Hull; 14 & 15 August, 53Two, Manchester; 17 August, The Place, London (Tête à Tête: The Opera Festival).
http://project718716.tilda.ws/
Edinburgh Fringe
Trailblazing African-American mezzo-soprano Andrea Baker has sung in opera houses across the world. This summer she brings her joyous show to the Edinburgh Fringe. A celebration of the African-American female voice, Sing Sistah Sing! "weaves together these women's brave struggles both in the civil rights movement and in their fight for artistic freedom both at home and abroad". Baker's performance combines storytelling, opera, jazz, blues and gospel, and in the work of artists including Leontyne Price, Donna Summer, Nina Simone and Billie Holiday.
Also at the Fringe is Emily Doolittle's new rollicking chamber opera Jan Tait and the Bear based on a medieval Shetlandic tale of adventure, friendship and an angry bear. What's not to love?
Sing Sistah Sing! 19-23, 25 & 26 August, Assembly Rooms, Edinburgh.
Jan Tait and the Bear 8 & 9, 13-16 August, Summerhall, Edinburgh.
Join our commenting forum
Join thought-provoking conversations, follow other Independent readers and see their replies