New music to listen to this week: blackwave
Now Hear This
Roisin O'Connor
Music Correspondent
Tuesday 16 January 2018 08:43 Comments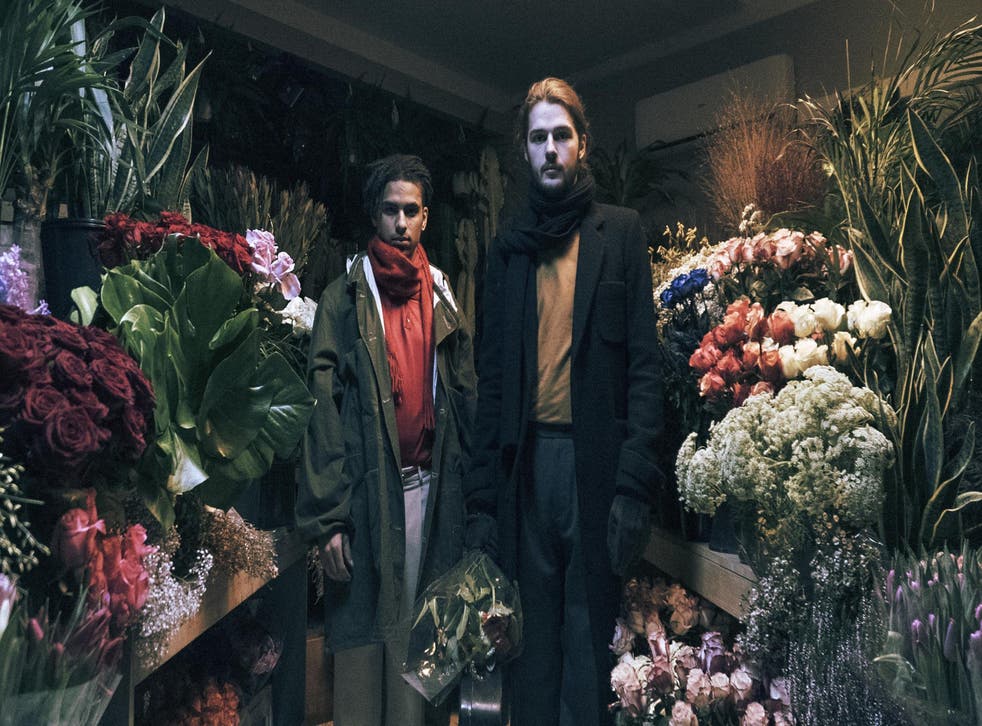 Belgium-based project blackwave is formed of Antwerp producer Willem Ardui and rapper Jay Walker, who pull influences out of anything from The Roots to Fleet Foxes to Brockhampton.
Pure 90s hip hop grooves are brought together with an ace live band of jazz musicians and a sprawling, leisurely pace that recalls the likes of The Pharcyde, or Pete Philly & Perquisite on Mystery Repeats.
We're premiering the incredible video for their track "elusive" ft. some gorgeous vocals from David Ngyah, check it out below:
Q&A with blackwave
What are you listening to at the moment?
(jay): lately i've been running back to a lot of reminiscing stuff such as hip-hop classics: ATLiens by Outkast, 2001 by Dr. Dre, Do You Want More?!!!??! by The Roots, Straight Outta Compton - N.W.A., Below The Heavens - Blu & Exile, and many more.. Another album, that's full of soul, that I've been stuck to is Free Your Mind by Amnesty, real recommendation!
(will): I've been listening to a lot of different stuff lately, trying to draw inspiration from totally different sounds such as Parliament, Outkast, Björk, D'Angelo, Ahmad Jamal and the new album that Fleet Foxes released last year. On the more contemporary hip hop side of things I'm really into new groups like Brockhampton and Injury Reserve, as well as the new albums from Big K.R.I.T. and The Cool Kids.
What are your plans for 2018?
Rock the coolest stages in the dopest venues and festivals of Belgium and the Netherlands and if the opportunity may arise, maybe a few other countries? Most importantly, very stoked to release our very first album, ever.
What was the first gig you ever played, what's been the best so far?
Our very first shows were some supports at the start of 2017, The first one was for Obie Trice. A legend, giving the youngsters life lessons, quite the experience. The second one was supporting Loyle Carner, he was playing badminton in the room while we were sound-checking. We played his support again a few months ago, he's dope!
Our best gig? We've had the chance to play a ton of awesome gigs like Pukkelpop, the supports for Loyle and our first headline show not too long ago… but our worst gig was definitely our one and only gig in England. Jay was ill, our drummer nearly died through electrocution while plugging his gear and the venue killed the sound of the main act because they hit the curfew. Later that night we've found out the London Police were super 'lax though.
blackwave play Eurosonic 2018 on 17 January - their track "Elusive" is out now
Register for free to continue reading
Registration is a free and easy way to support our truly independent journalism
By registering, you will also enjoy limited access to Premium articles, exclusive newsletters, commenting, and virtual events with our leading journalists
Already have an account? sign in
Join our new commenting forum
Join thought-provoking conversations, follow other Independent readers and see their replies