The Independent's journalism is supported by our readers. When you purchase through links on our site, we may earn commission.
Cadillac Three share their raucous party video for 'Dang If We Didn't'
Something for the weekend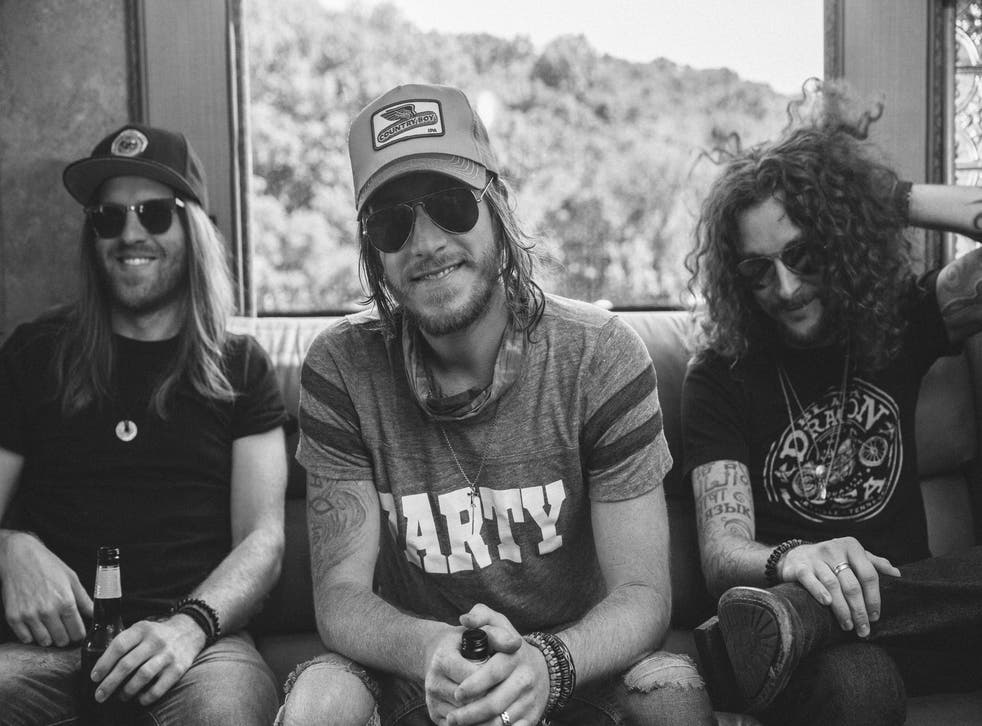 It feels like a country music day today - we just published an interview with the icon that is Shania Twain and now we're revealing the new music video from The Cadillac Three.
I met these guys after a great show at Shepherd's Bush in London, they're a lot of fun and were happy to share their whisky around.
Here's the video for their track "Dang If We Didn't" - an unashamed party track that should get you in the mood for Friday night.
Check it out below:
Q&A with The Cadillac Three
What are you guys listening to at the moment?
Sturgill Simpson, Brent Cobb & Brothers Osborne.
What do you make of the current status of country music within the industry, given that modern country bands tend to get a lot of shtick from purists?
We don't pay too much attention to it honestly but if someone is being authentic and they've found a sound that works for them then we support it.
It's hard to be unique, find an audience & sell records but if you can do it and be true to yourself then I'd call that success.
What are your plans for the rest of 2017?
We have 2 more weeks of shows in America and then a two week break before we do 3 weeks in Canada and a month in Europe on the "Long Hair Don't Care" tour!
What was the first gig you ever played and what's been the best so far?
Our first show was supporting ZZ Top in Nashville, Tn. at an amphitheatre!
The best has to be this past month when we headlined & sold out The Ryman Auditorium in our hometown. We had all our family and friends there and people traveled from all over America and from as far away as Manchester, England. It was a special night.
The Cadillac Three tour the UK from 12 - 20 November - get tickets here
Register for free to continue reading
Registration is a free and easy way to support our truly independent journalism
By registering, you will also enjoy limited access to Premium articles, exclusive newsletters, commenting, and virtual events with our leading journalists
Already have an account? sign in
Register for free to continue reading
Registration is a free and easy way to support our truly independent journalism
By registering, you will also enjoy limited access to Premium articles, exclusive newsletters, commenting, and virtual events with our leading journalists
Already have an account? sign in
Join our new commenting forum
Join thought-provoking conversations, follow other Independent readers and see their replies