Now Hear This: MUNA, Camila Cabello, Foals and Sam Fender, plus spotlight artist The Rails
In her weekly column, our music correspondent goes through the best new releases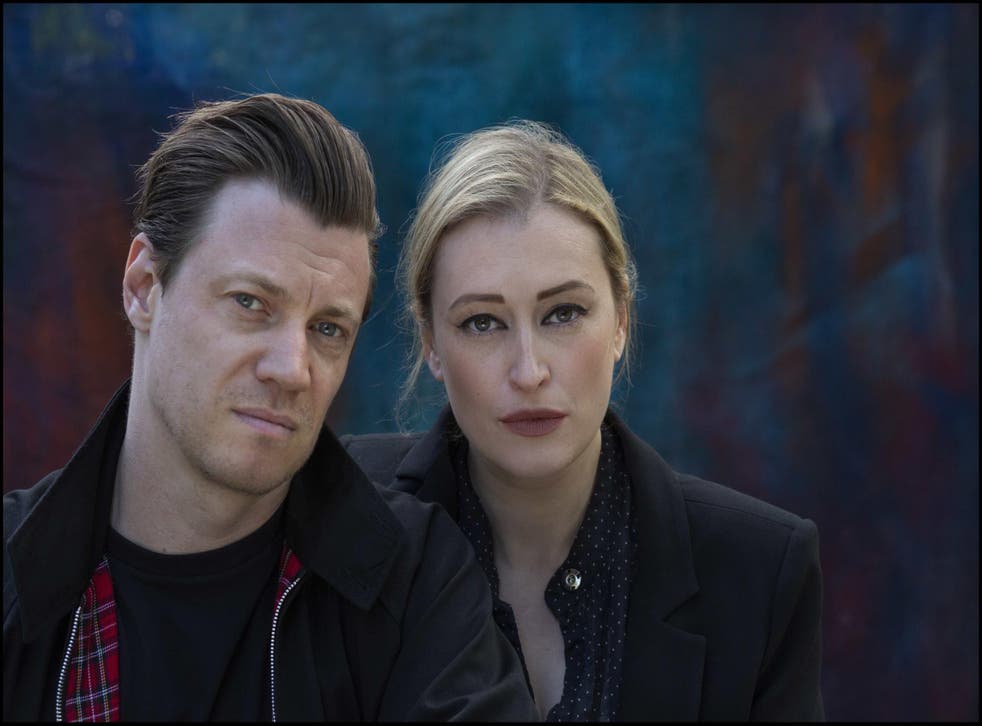 The saxophone, my favourite instrument, is everywhere in pop music right now. The first two tracks on this week's playlist use it in very different ways: Camila Cabello's silky new track "Liar", which closes on a gorgeous sax solo like the final notes of summer, on Bat for Lashes' new album, and on Sam Fender's rollicking "The Borders", which marks him out as Bruce Springsteen's heir-apparent.
I was at the AIM Awards earlier this week, although unfortunately I didn't manage to get a picture with queen Debbie Harry, who received an outstanding contribution offer. Asides from that it was a great night, with nods for Dave and IDLES, and a surprise performance by AJ Tracey, who took 10 whole minutes to sell out Alexandra Palace. I also checked out Scottish rock band The Snuts, who played at the Shacklewell Arms on Monday and just released their foot-tapping new single "Maybe California". There's a stomper of a new one from Foals, too, "The Runner" which is taken from the second part of Everything Not Saved Will Be Lost (due later this year).
New albums I'm loving this week include MUNA's sublime Saves the World, which was reviewed here by my colleague Alexandra Pollard. I've added the song "Taken" to the Now Hear This playlist, and also their single "Stayaway". Bat for Lashes deals in conceptual electronic pop on Lost Girls, an album inspired by the movie soundtracks of her childhood. You can read Patrick Smith's review here. Then there's Mahalia's long-awaited debut LOVE AND COMPROMISE, released ahead of her headline performance at The Roundhouse – I'm very into "I Wish I Missed My Ex" and the sultry R&B jam "Karma".
The best albums of 2019 (so far)

Show all 67
Irish rapper Kojaque has teamed up with Luka Palm for "Paris, Texas", which is the perfect track to unwind to this weekend. Kanye West and Bon Iver clearly read Ed Power's piece the other week about why they work so well together – they just dropped a brand-new collaboration with Francis and the Lights, "Take Me to the Light".
Something I never thought I'd say: Louis Tomlinson has released a song I like. It's far-removed from his One Direction days and shows him engaging with a sound he clearly loves – in the case of "Kill My Mind" it's a very Oasis-y brand of guitar rock. Less surprising is a new Tamino track that didn't make it onto his debut album, Amir; the Belgian-Egyptian artist's song "Crocodile" is aching and melancholic.
Subscribe to the Now Hear This playlist!
My spotlight artist this week is folk-rock duo The Rails, who just released their new album Cancel the Sun. Formed of James Walbourne and Kami Thompson (the daughter of folk royalty Linda and Richard Thompson), the band are now putting out a video for their single "Call Me When It All Goes Wrong". Check out the premiere below plus my Q&A with the band.
Hey guys! How's everything been going with your new album?
Kami: It's been a really fun year already but flying by. We only recorded the album in February and we've been gigging the songs solidly since July. We're currently in the USA touring with Rufus Wainwright and about to play The Americana Fest in Nashville. It's all go!
What were your main influences (if any) for this record?
James: We experimented a lot more in the studio this time and that was down to Stephen Street. I think this record is a truer reflection of who we are and what music makes us tick. It has everything from straight ahead rock numbers, to acoustic ballads, to 60's influenced pop songs. We love the records bands made in the Sixties. They were all over the place stylistically and that was what we aimed to do with this one.
What have you got lined up for the rest of this year?
James: Our diary is getting pretty full. We have our own tour around the UK with a full band in October and then there we hope to be playing some shows with someone quite legendary towards the end of the year. Can't say too much about that just yet but keep your eyes peeled.
Register for free to continue reading
Registration is a free and easy way to support our truly independent journalism
By registering, you will also enjoy limited access to Premium articles, exclusive newsletters, commenting, and virtual events with our leading journalists
Already have an account? sign in
Register for free to continue reading
Registration is a free and easy way to support our truly independent journalism
By registering, you will also enjoy limited access to Premium articles, exclusive newsletters, commenting, and virtual events with our leading journalists
Already have an account? sign in
Join our new commenting forum
Join thought-provoking conversations, follow other Independent readers and see their replies