Cattle & Cane reveal video for 'Fool For You' - premiere
Something for the weekend
Roisin O'Connor
Thursday 30 March 2017 10:24 Comments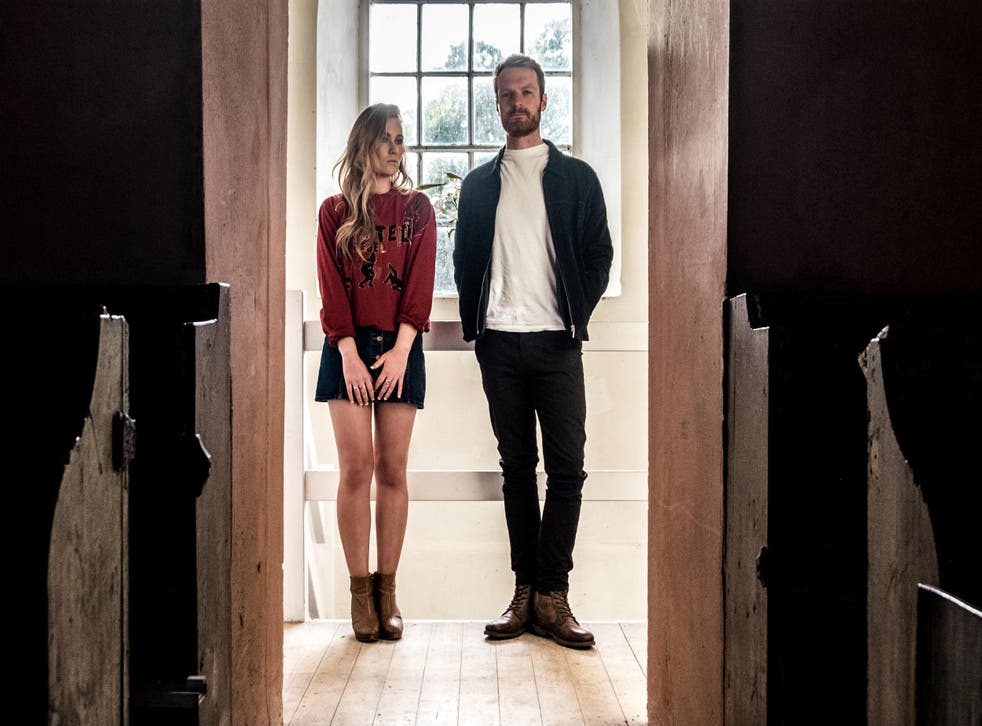 Cattle & Cane have put out a new video for their song 'Fool For You' ahead of the release of their second album Mirrors on 28 April.
There's way more of a Fleetwood Mac influence on this track than their earlier stuff and I love it - the upbeat instrumentation fits nicely with the simple (but touching) narrative of the video's story.
Check out the video premiere below:
Q&A with Cattle & Cane
What are you listening to at the moment?
Helen: I'm kind of obsessed with making Spotify playlists at the moment and people like Sufjan Stevens, Steely Dan, Laurel, Jake Isaac, Luuna, The Beatles, Cape Cub, Jerry Williams and The Head and The Heart are finding their way onto most of them.
We were lucky enough to tour with The Head and The Heart earlier this year and they were the kindest band in the world! We loved playing with them - they were so cool, and so down to earth. We were big fans of them before we were booked on the tour, so it was great to be with them for their UK shows.
Joe: When we were growing up, I remember listening to lots of 70s stuff like Gerry Rafferty, 10CC, Andrew Gold, James Taylor, Joni Mitchell, Fleetwood Mac and ELO. I've been revisiting a lot of that them recently - they all sound so good on the van stereo when we're on tour.
What are your plans for 2017?
Helen: We're working hard behind the scenes getting ready for the release of our brand new album 'Mirrors' on 28th April and preparing for our headline UK tour this May. We're so excited for everybody to hear what we've been working on!
We've got a few festivals booked in too, starting with Stockton Calling on Saturday 15th April where we're headlining The Georgian Theatre stage. As a Teesside band, it means a lot to us to be headlining a festival right on our doorstep - especially when there's so many other brilliant bands playing.
We all really love travelling, so hopefully we can play in a few new countries this year as well. We played in Belgium and Germany last year and it looks like we'll be heading back to Germany again this autumn.
Aside from that, we're writing a lot and recording lots of new demos. We love creating, so we never stop doing that and we're really pleased with how some of the new material is sounding!
What was the first gig you ever played and what's been the best so far?
Helen: Me and Joe are the youngest siblings in our family and we loved putting on concerts for our Mam and Dad when we were little! Does that count as our first gig?! We've always been musical and loved performing - once it developed into us wanting to start a band, we didn't have to look too far as our brothers Vin and Fran had always played bass and guitar.
Joe: It's hard to pick a best gig, there's been so many good ones for so many different reasons. That said, our sold-out Christmas show back in December at The Middlesbrough Empire was a really memorable night. Having 1,000 people singing the words back at you in your hometown is an amazing feeling. Hopefully one of our shows this May will become the best...
Cattle & Cane are touring from 15 April - full dates here
Register for free to continue reading
Registration is a free and easy way to support our truly independent journalism
By registering, you will also enjoy limited access to Premium articles, exclusive newsletters, commenting, and virtual events with our leading journalists
Already have an account? sign in
Join our new commenting forum
Join thought-provoking conversations, follow other Independent readers and see their replies