Composers who put British music on the map
Around the country, musical anniversaries are being celebrated in 2012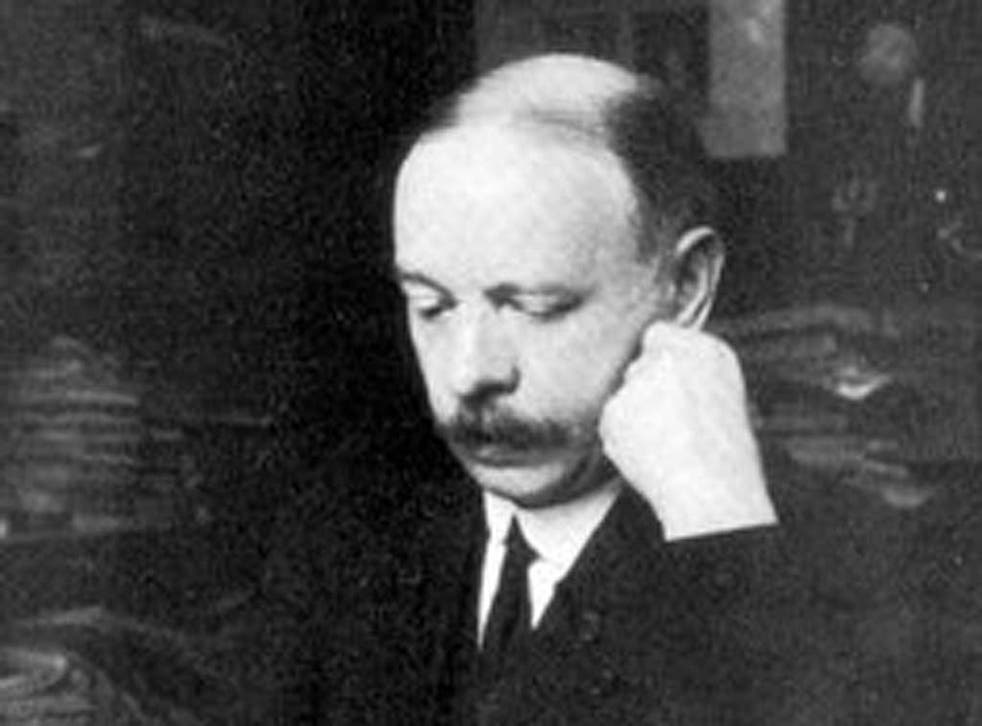 Yes, it rained, and yes, the BBC got it embarrassingly wrong. But last weekend's Thames pageant was a triumph in at least one regard: it reminded the world of the brilliance of British classical music. When Handel first premiered his Water Music, in a river pageant in 1717, George I liked it so much he demanded it be played three times back to back. Last weekend 13 new pieces by up-and-coming composers were premiered, some of them inspired by Handel.
And apart from marking 60 years of the Queen's reign, 2012 is a year of musical anniversaries. Frederick Delius, whose Song of Summer so powerfully evokes the British countryside, was born 150 years ago. Sir Arthur Sullivan, one half of Gilbert and Sullivan, was born 180 years ago, and Ralph Vaughan Williams and Herbert Howells are also marking anniversaries: 140 years and 120 years respectively. Even Classic FM, the highly successful independent radio station, turns 20 in September.
Now, Classic FM has published a guide to the UK's composers. It's called The Classical Music Map of Britain, and is a compendium of stories and facts arranged by location. As well as all the obvious places, such as Malvern for Elgar and Aldeburgh for Britten, the book reveals lesser-known spots associated with our composers.
For instance, did you know that Muzio Clementi, Beethoven's mentor, often hailed as the father of modern piano playing, is supposed to have died in a cottage in Badsey, near Evesham? Or that Arnold Bax, Master of the King's Music, spent every winter between 1930 and 1940 at the Station Hotel in Morar, in the Scottish Highlands, in order to compose undisturbed? He invariably chose Room 9.
Richard Fawkes's book pieces together dozens of such stories. Of course, many composers studied or taught in London, but most would return to their home towns throughout their lives. And in all cases, their music is thriving now more than ever. Last week, the seventh annual English Music Festival took place in Dorchester-on-Thames, Oxfordshire, and next month, the Proms season begins at the Royal Albert Hall with a programme full of home-grown works.
Here are 10 composers who shaped the nation's music, the places in Britain that meant most to them, and details of where you can hear their music performed this summer.
Additional research by Natalie McLean
1. Charles Wood
Armagh
Charles Wood was one of the great 19th-century composers of Anglican choral music. His anthems are frequently performed, though he also wrote eight string quartets and an opera based on Dickens's Pickwick Papers. Though he studied at Cambridge and in London, he hailed from Armagh in Northern Ireland, where his father was a tenor in the choir of St Patrick's Cathedral.
The Charles Wood Summer School for singers, organists and choir directors runs across Armagh from 19-26 August
2. Arthur Sullivan
Belfast
Arthur Sullivan was born in 1842, the son of a military bandmaster. He composed his first anthem aged eight and went on to write 23 operas, 13 major choral works and two ballets. However, he is best known for the 14 comic operas he wrote with WS Gilbert. In 1863, when he was 21, he spent a summer at Richmond Lodge, Holywood Road, Belfast, with his friend Robert Dunville. The whole of the first movement of his Irish Symphony in E Flat apparently came into his head one day when they were driving through the wind and rain in an open car.
Enjoy unlimited access to 70 million ad-free songs and podcasts with Amazon Music Sign up now for a 30-day free trial
Sign up
This summer Opera North is taking Gilbert and Sullivan's Ruddigore to Belfast, Edinburgh and Dublin
3. Frederick Delius
Bradford, West Yorks
It is 150 years this year since Frederick Delius was born, the fourth of 14 children, at 6 Claremont, Horton Lane, Bradford. He was Fritz then, and later anglicised his name. Delius attended Bradford Grammar School, and trained in Isleworth, near London, before going abroad to live in Virginia, Florida, Paris and the south of France. Because of his blindness, caused by syphilis, Delius later employed an amanuensis, Eric Fenby, as chronicled in Ken Russell's 1968 film A Song of Summer.
Delius's work is being performed at dozens of concerts throughout the year
4. William Byrd
Lincoln
We're not sure where William Byrd was born, or even when, but it was possibly Lincoln in 1540. We do know that he was one of the finest composers of Elizabethan choral music, who helped shape the development of the Renaissance. In 1563 he got his first job, as organist and choir master of Lincoln Cathedral.
Byrd's Propers for Epiphany will be included in a concert as part of the St Magnus Festival, Orkney, on 27 June at St Magnus Cathedral, Kirkwall
5. Ralph Vaughan Williams
Sheringham, Norfolk
Ralph Vaughan Williams, composer of some of the greatest symphonies of the 20th century, was born 140 years ago in Down Ampney, Gloucestershire, where his father was vicar. After Charterhouse and Cambridge, Vaughan Williams spent time in London, Paris and Berlin, and later lived in Dorking, Surrey. But in 1919, he and his wife Arline settled in Sheringham, Norfolk, so that she could look after her invalid brother. They moved into Martincross, on The Boulevard, a house previously lived in by the writer Patrick Hamilton. It was here that he wrote his 3rd symphony, the Pastoral.
Hear the 3rd symphony performed in Glasgow City Hall on 25 October, conducted by Andrew Manze
6. Benjamin Britten
Aldeburgh, Suffolk
Though born in Lowestoft in 1913, Benjamin Britten had a lifelong association with Aldeburgh, where he lived until his death in 1976. He founded an annual music festival there in 1948, and in 1967 converted a Victorian warehouse at nearby Snape Maltings into a concert hall. His working day always involved a lunchtime walk along the sea front. In 2003, a 12ft scallop shell sculpture by Maggi Hambling was erected on the beach, commemorating his work.
The 65th Aldeburgh Festival started on Friday and continues until 24 June. This year, for the first time, the whole set of Britten's film scores will be performed, on 14 June, with Sam West narrating
7. William Walton
Northamptonshire
William Walton was a perfectionist, and his total output was not vast. But he was awarded the Order of Merit, and almost all his works have been recorded. Born in Lancashire in 1902, the son of a musician, he was a chorister and went to Oxford University. For a time he lived on the Italian island of Ischia, and he later spent a period in Northamptonshire, where he was friends with the literary Sitwell siblings. During the Second World War, he was exempted from military service to compose music for propaganda films, and lived at the manor house at Ashby St Ledgers, where he wrote six scores, including one for Laurence Olivier's adaptation of Henry V.
Catch his Crown Imperial at the Sheldonian Theatre, Oxford, this Friday, 15 June, at 7.30pm
8. Edward Elgar
Malvern, Worcs
Malvern is Elgar country: the writer of some of the most quintessentially English music found inspiration in the nine-mile range of hills, and met his wife Alice here while teaching piano. He composed the Enigma Variations at Forli, 37 Alexandra Road, originally to amuse his wife after dinner. Later they lived at Craeg Lea, 86 Wells Road, where his music room looked over the Severn Valley.
You can visit Elgar's grave at St Wulstan's Church, Little Malvern, and hear his Pomp and Circumstance march played at the Last Night of the Proms on Saturday 8 September
9. Herbert Howells
Lydney, Gloucestershire
Howells showed a precocious talent: his mother once caught him at the piano playing a march in his night clothes when he should have been in bed. Born 120 years ago, in 1892, he was raised on the High Street in Lydney, Gloucestershire, and returned frequently throughout his life, after suffering a nervous breakdown in his twenties. Closely associated with Gloucester Cathedral, his work is engrained in the Anglican choral tradition.
Hear his Hymnus Paradisi, written on the death of his nine-year-old son from polio, at Prom 61 on 29 August
10. Peter Warlock
Eynsford, Kent
Peter Warlock was the pseudonym of Philip Heseltine, chosen to reflect his interest in the occult. A fan of flagellation, he inspired characters in the novels of DH Lawrence. From 1925-28 he lived at The Cottage in Eynsford, Kent, with fellow composer EJ Moeran and several cats. They gave parties, played the piano naked and rode round the village on a motorbike. The art critic Brian Sewell recently revealed Warlock was his father. He gassed himself in 1930, having put the cat out first.
Hear his music at the Three Choirs Festival in Hereford, from 21-28 July
Register for free to continue reading
Registration is a free and easy way to support our truly independent journalism
By registering, you will also enjoy limited access to Premium articles, exclusive newsletters, commenting, and virtual events with our leading journalists
Already have an account? sign in
Register for free to continue reading
Registration is a free and easy way to support our truly independent journalism
By registering, you will also enjoy limited access to Premium articles, exclusive newsletters, commenting, and virtual events with our leading journalists
Already have an account? sign in
Join our new commenting forum
Join thought-provoking conversations, follow other Independent readers and see their replies