Courtney Barnett interview: Why the rising star is happy to sing about panic attacks, parents and masturbating
Courtney Barnett is candid, comic and coming our way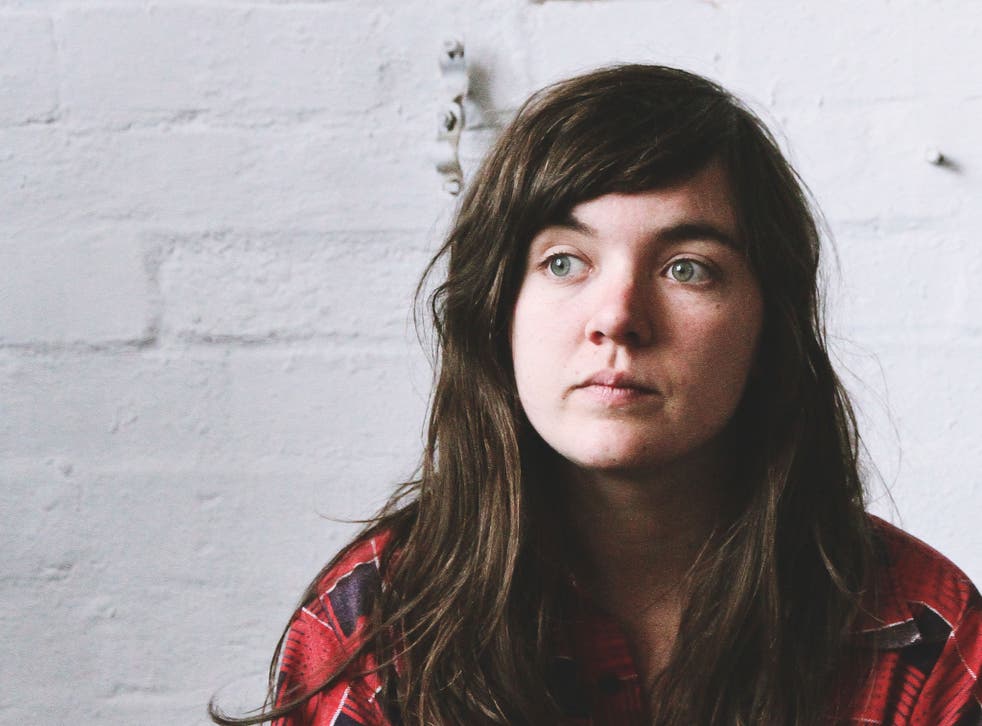 If you've heard of Courtney Barnett – and the 26-year-old Australian is rapidly becoming the indie darling of 2014, played all over radio stations like Radio 6 Music and selling out gigs on word-of-mouth – it'll be because of her song "Avant Gardener". Over a five-minute track of swirly, squally guitars, Barnett tells the story of a "mun-dane" Monday in Melbourne when, after weeding her scuzzy front yard during a heatwave, a sudden panic attack turned into near-fatal anaphylactic shock, which saw her rushed to hospital and given a shot of adrenalin.
Almost spoken-word in style, with a weird intonation that recalls Bob Dylan, Barnett's vocals are deadpan, while her lyrics have a dry, self-puncturing humour: "The paramedic thinks I'm clever cos I play guitar/I think she's clever cos she stops people dying."
The track was the pinnacle of last year's glowingly reviewed The Double EP: A Sea of Split Peas. And she's sure on an upswing: Barnett finished recording her first full-length album on Tuesday, and heads off on a three-month world tour next month, beginning in the UK and including a Glastonbury slot. However, the laid-back Aussie, whose music is firmly in the slacker-rock tradition – with references to weed-smoking and not wanting "no nine-to-five" – is bemused by the international attention.
"It's definitely surprising!" she says of her popularity in Britain. "It's the other side of the fucking planet, so it's a pretty far-out thing."
If "Avant Gardener" was her breakthrough, what does she think was its appeal? "I dunno," says Barnett in a lazily dopey drawl, answers as meandering as her music. "I loved it when I wrote it, but I thought it would be kinda boring to people. Maybe it's just because it is so plain, [about] everyday life – apart from the dramatic moments … maybe people can identify with it: everyone gets anxiety, everyone gets … whatever."
Her lo-fi, soul-baring but conversational style recalls anti-folk artists Kimya Dawson and Jeffrey Lewis and, like theirs, her songs are unabashedly autobiographical. "Most are pretty revealing of myself", she admits, a characteristic that has seen her dubbed "the musical Lena Dunham". Lyrics allude to everything from the minutiae of her laundry schedule and phone conversations with worried parents ("Are you eating? You sound so thin") to sprawling tales of drunken benders rolling through art-school parties and casinos via tractor rides and boat trips.
But the track that's most caused listeners to choke on their cornflakes must be "Lance Jr", in which she nonchalantly confesses to masturbating to a guy's songs: "Doesn't mean I like you man/It just helps me get to sleep …." Does she get embarrassed, singing such personal stuff? "Nah. I try not to think about it, because then you're like 'should I be saying this?' – and I should just do it."
Barnett very much sees herself as part of Melbourne's music scene, and her own Milk! record label, which she set up in 2012, has become a cornerstone of it. "It's a really supportive community. Artists thrive off each other, and when you see other people doing cool stuff it inspires you to do cool stuff," she says with typical understatement. Until recently, Barnett also had a job in a Melbourne bar, and although she handed in her notice so she could, uh, tour the world, she tells it like it's her that's losing out: "They were very accommodating for me, but we're pretty much away for the rest of the year, so I bit the bullet and quit – before I got sacked."
Working in a bar was great for collecting material, however: "It's a good observation deck. It [gives you] a really funny and sometimes dark outlook on life: a good mixture for songwriting." She keeps notes in a journal every day – she's kept one since she was a kid – and then sits down with a guitar to "stick them all together into songs".
Enjoy unlimited access to 70 million ad-free songs and podcasts with Amazon Music Sign up now for a 30-day free trial
Sign up
Barnett first picked up a guitar when she was 10 years' old. Although her family weren't especially musical, she and her older brother were steeped in culture. Her mum was a ballet dancer, her father a screenprinter. "I grew up listening to hipster jazz and classical records … we went and watched ballet, and orchestras, lots of cool stuff. Which I'm really grateful for – it's pretty nice being introduced to that when you're little.
"I think they're proud; I think they like the music," she adds. "Dad sometimes sends me texts saying 'just heard you on the radio, thumbs up', or whatever. So that's pretty cute." She may have inherited his artistic streak, too: despite quitting art school after two years ("I wasn't really focusing, so why waste the time and money?"), she does the doodled, wonky line-drawings on sleeves and merch' herself.
The new album, recorded with three guys from her live band, was laid down in just 10 days – albeit days that went on till 2am (one senses Barnett is not a morning person). "I don't like to overcook songs," she says blithely. "There's beauty in those little intersections and the feeling that happens when you play live, so we try to stick to that.'
And after touring the EPs, Barnett was glad to work on new material: "It was, you know, kind of exciting; it was new and fresh and fun." As an expression of enthusiasm, that may be couched in Barnett's characteristically laid-back, equivocating style – but new and fresh and fun sums up her music pretty nicely too.
Courtney Barnett's UK tour runs from 1 May to 7 June; courtneybarnett.com.au
Register for free to continue reading
Registration is a free and easy way to support our truly independent journalism
By registering, you will also enjoy limited access to Premium articles, exclusive newsletters, commenting, and virtual events with our leading journalists
Already have an account? sign in
Register for free to continue reading
Registration is a free and easy way to support our truly independent journalism
By registering, you will also enjoy limited access to Premium articles, exclusive newsletters, commenting, and virtual events with our leading journalists
Already have an account? sign in
Join our new commenting forum
Join thought-provoking conversations, follow other Independent readers and see their replies