Cult music star Amanda Palmer wins $1m backing
Bands have sought crowdfunding before but none with the success of cult star Amanda Palmer. Will her success kickstart a revolution? Simon Usborne finds out
Simon Usborne
Wednesday 06 June 2012 11:30 Comments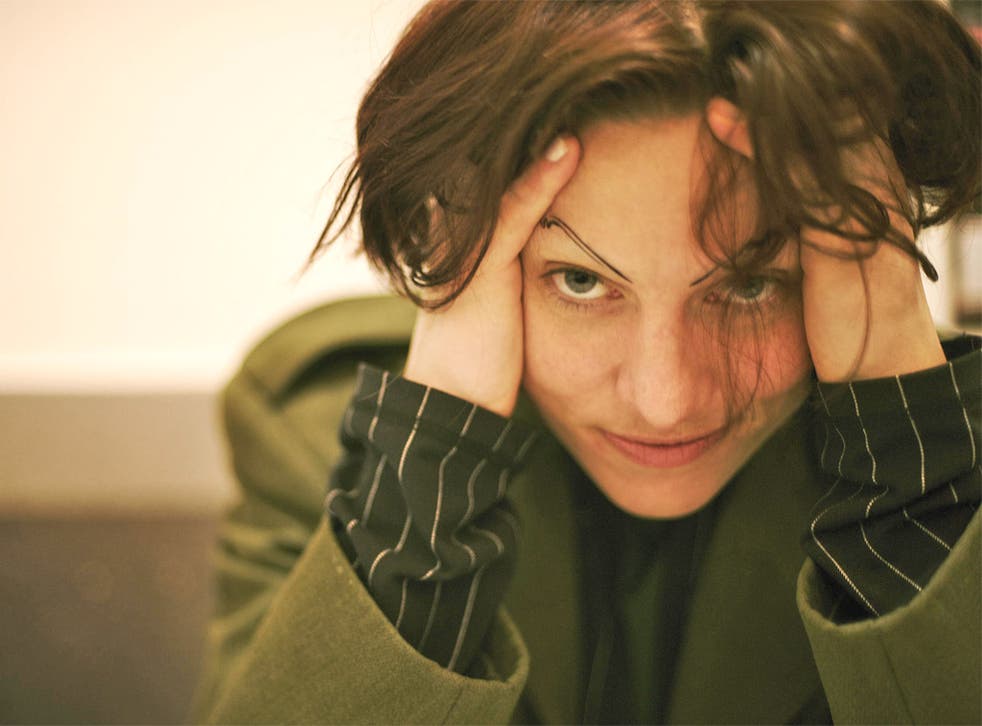 You may not have heard of Amanda Palmer, but if you work in the music industry you'll know the name, and that, arguably, she has just turned a movement into a revolution that threatens to change the way you buy not only music, but everything else besides.
An exaggeration? Possibly, but first, what you need to know about Ms Palmer and her massive and symbolic new bank balance. She's an American musician who was one half of a cult US "punk cabaret" duo called The Dresden Dolls. Now she's going it alone, which means ditching her record label.
In April, Palmer, 36, announced plans for a new album. She signed not with a label but with Kickstarter, a "fan-funding" website. Anyone can go to sites like it with an idea for a product, be it a gadget, a book, or an album. Anyone else can then donate funds in return for rewards of escalating value. If the target is reached, the project goes ahead.
Palmer wanted to raise $100,000 (£65,000) to fund her record, Amanda Palmer & The Grand Theft Orchestra. A dollar would get you a digital download of the record. Ten thousand dollars would you get you a whole day to hang out with Palmer.
The musician reached her target after six hours. A month later, she'd raised a million dollars from almost 25,000 fans. She called the money-making model "the future of music", adding: "The industry has long needed a new system and crowd-funding is it."
Is it? Bypassing the execs isn't even new. In 2007, Radiohead released In Rainbows directly through its website, asking fans to pay what they wanted. By then SellaBand.com was already offering fans the chance to invest in new acts. Already embattled record labels were caught napping as fans and artists delighted in cutting out the besuited middle man.
But nobody has made a million dollars this way, which is way more than a record label would invest in an artist like Palmer. If fear among industry execs has reached a new level thanks to what some see as a tipping point, labels arguably have themselves to blame.
Colin Roberts helps manage artists at Big Life Management, home of Scissor Sisters and La Roux. He says: "HMV used to get away with charging £15 for a CD but people paid begrudgingly. Now they resent labels they see as rich powerful places, even if they're losing money."
Now fans have a new route to music and Roberts agrees the "tide has turned", partly because of perception among artists: "In the past it felt like holding a cap out. Artists used to say 'no way!'. Now there'll be a conversation." Big Life is considering the model for at least two of its acts.
Enjoy unlimited access to 70 million ad-free songs and podcasts with Amazon Music Sign up now for a 30-day free trial
Sign up
But fan-funding is not for everyone. Palmer already has thousands of fans. Roberts also points out that Summer Camp and Emmy the Great, two other acts to exploit the model, arrived with a strong online presence. With no fans, there's no funding, so new artists will still rely on traditional investment.
At the other end of the scale, Roberts says record companies should only start panicking when big names do a Radiohead: "When Coldplay say, 'We've just done four nights at the Emirates, do we need EMI to sell records?' That's when they should be worried." Palmer's coup, while impressive, is no revolution. "What would really change the game is if people could do this from nowhere in their bedrooms," Roberts says. "But unless you've got hype, that's not viable. Nobody's found that model yet."
Register for free to continue reading
Registration is a free and easy way to support our truly independent journalism
By registering, you will also enjoy limited access to Premium articles, exclusive newsletters, commenting, and virtual events with our leading journalists
Already have an account? sign in
Join our new commenting forum
Join thought-provoking conversations, follow other Independent readers and see their replies