Daptone Records has put authentic soul into R&B for 15 years, from 'Back to Black' to 'Uptown Funk'
The sound that gave Amy soul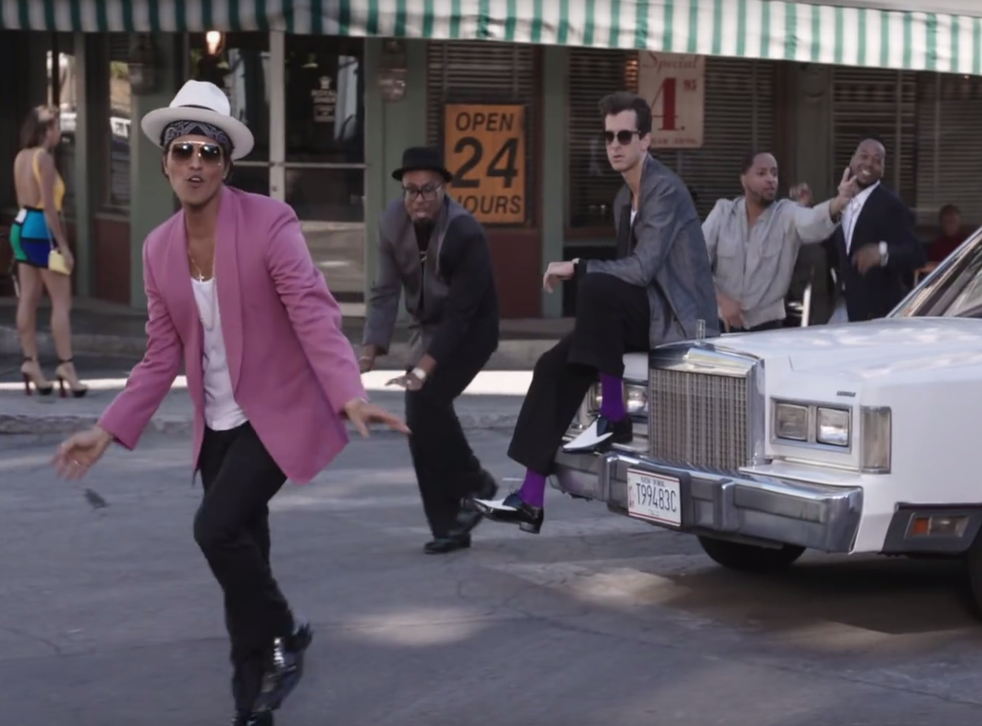 Deep in the heart of residential, backstreet Brooklyn stands a townhouse you would simply walk past, never knowing that it was the nerve centre of independent soul music, or that the team within helped to shape the sound of one of the most important albums of this century, and the bestselling single so far of 2015.
Daptone Records, the self-styled House of Soul, is the modest but vibrant label and production house that has given us many of the coolest old-school R&B records of the past 15 years. Charles Bradley, Lee Fields and, perhaps most notably, Sharon Jones and the Dap-Kings are among the soul-steeped survivors to have found a spiritual home there. With the passionate endorsement of producer/artist Mark Ronson, its house band, the Dap-Kings, also helped shape the sound of Amy Winehouse's epochal Back to Black and Ronson's global smash with Bruno Mars this year, "Uptown Funk". Daptone's latest proteges are Sharon Jones's former backing singers Saun & Starr, whose delightful album Look Closer is the latest gem from the House of Soul. The larger-than life duo from the Bronx already have Ronson's vote. "Just bought the new album from Saun & Starr (who sung on Amy's Will You Still Love Me Tomorrow)," he tweeted some months ago. "So so good."
As we sit in the control room of the Daptone studio – the front room of the house – the duo's Saundra Williams says: "It was like a dream come true finding out this place even existed. They make music they really care about. It's a grass-roots, family-oriented, making-music-for-the-love-of-it type of scene."
Starr Duncan adds: "Growing up, you had Motown, Stax, everyone from Marvin Gaye to Isaac Hayes. Their input was very strong and positive for us, but over the years, [the business] started getting different. But when I first came here, by the third day it was like click, you're family."
As Neal Sugarman, who co-founded Daptone in 2001 with Gabe Roth after the demise of Roth's former venture Desco Records, observes: "Because this is a production house, it's artisan. We're recording and mixing the records ourselves. When there's a band in here, everyone comes down, including the people who are packing the boxes, and they're all music people. Everyone gets the record and makes comments. For the most part, Gabe is doing the production and designing the covers, so there's real continuity."
"It wasn't a surprise when other people liked it," adds Roth. "It wasn't like we had this plan of making this music so that people would buy it. But from the first time we did a show with Sharon, it was obvious people were going to dig it."
Jones, like Saun & Starr, Bradley, and most of the roster, had been kicked around an apathetic industry for years. "None of those major labels was knocking my door down," deadpans Jones. "But when Desco [and then Daptone] came along, what they were looking for, I had. I was able to just be myself, and sing soul."
The Dap-Kings are living proof that the label that plays together, stays together. Both Daptone founders play in the ensemble, Roth on bass and Sugarman on tenor sax, combining the day-to-day running of the label with touring and recording commitments. The band already had an enviable underground reputation before Ronson became their patron saint. After sampling one of Jones's tracks on his own debut album, Ronson knew their sound was exactly what he wanted for the make-or-break second album by the brilliant young talent he had been charged with producing.
She, of course, was Amy Winehouse, and the irresistibly soulful spine of Back to Black was recorded by Ronson with the Dap-Kings in this very Brooklyn address. Not to mention that the Daptone Horns are the very cats who put the glide in the stride of his glorious "Uptown Funk" single with Bruno Mars, the UK's bestselling song of this year, and have played on tracks by Robbie Williams, Michael Bublé, Paloma Faith, Pharrell Williams and many others.
Enjoy unlimited access to 70 million ad-free songs and podcasts with Amazon Music Sign up now for a 30-day free trial
Sign up
When Ronson first met Winehouse, as she planned the follow-up to her 2003 debut Frank, he was already a Daptone devotee. "We were demo-ing out some of her stuff," he tells me, "and at this point I was working with Dave Guy, who plays horns with Sharon Jones in the Dap-Kings, when we were doing horns for my album Version. I hear Amy's demos and I'm like, 'man, we should get this whole band to play on your record'. I played her something they'd done and she was like, 'oh yeah, that's the nuts'. That was her expression."
The Dap-Kings barely knew who Winehouse was. But, a week later, Roth was at Ronson's studio listening to some of the early Back to Black demos. "We had 'Love is a Losing Game', 'Wake Up Alone' and 'You Know I'm No Good'," says Ronson. "But they were so about their own thing that he said 'I don't know, we're really busy with our own stuff, and sometimes it's hard for Homer [Steinweiss, drummer] to find someone to watch his dog...'
"But I just knew this was the only way I wanted this album to sound. Amy was really excited about it too, even though she was back in the UK. Anyway, I managed to convince them to do it and they helped so much with fleshing out the arrangements. But as soon as Gabe got his Grammy for Back to Black, I think he sent it to his grandmother in California. I'm sure there's one [Grammy] that was basically used as a doorstop at Daptone.
"I'm excited when I see one of their records doing well and it's the same the other way around. But when we did 'Uptown Funk', I'm sure in the back of their head they were just thinking, 'here goes another horn line for Ronson on this song that'll probably never be finished'."
Such is the Daptone way. A busy few months for the label will include a Christmas album by Sharon Jones, and a record next year by their newest signing, British soul/rhythm-and-blues man James Hunter. Through it all, they retain a rare sense of humility.
"The fact that we're shitty businessmen means we're never going to get rich," laughs Sugarman, "but we'll continue to put out records that we like, and hopefully look back on a legacy and be happy. I get to go on the road a bunch and ride my bike in the mornings before work, those are important things to me."
Saun & Starr's 'Look Closer' album is out now. They play various venues across the UK from 23 October to 28 October
Join our new commenting forum
Join thought-provoking conversations, follow other Independent readers and see their replies