The Kinks' Dave Davies: 'People didn't get Village Green Preservation Society'
Fifty years ago, the album that would become The Kinks' biggest seller and a regular in best-ever lists, and confirm Ray Davies as the 'poet laureate of pop'... flopped. Guitarist Dave Davies talks to Simon Hardeman
Thursday 04 October 2018 11:20 BST
Comments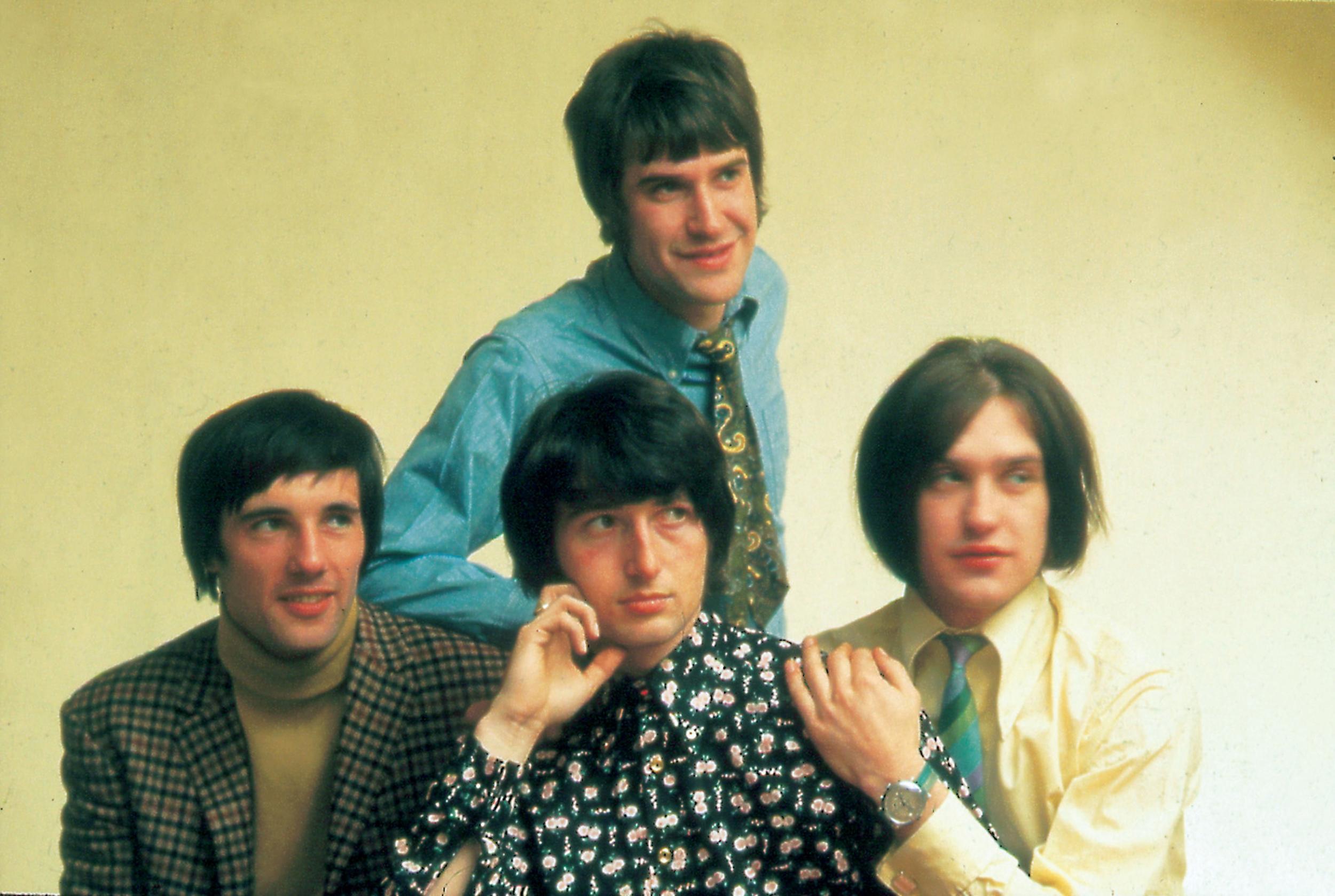 There's a song, Dave Davies tells me, that defines The Kinks. I've heard his brother Ray say the same. It's the 1966 B-side of "Sunny Afternoon", itself one of the succession of peerless, perfect pop songs that made The Kinks famous – "You Really Got Me", "All Day and All of the Night", "Dedicated Follower of Fashion", "A Well Respected Man", "Tired of Waiting for You"… oh, and "Waterloo Sunset".
"I'm Not Like Everybody Else" – written (as they all were) by Ray, sung by Dave – befits a group who are "always out of sync, or ahead, or slightly behind", says Dave. "Our timing is never always great."
Dave Davies has his own special entry in the history of music, as the man credited with giving birth to heavy rock with his epic power-chords on "You Really Got Me" – a sound he created as a teenager by razor-slashing the speaker on his amplifier. Meanwhile, his brother Ray wrote a succession of glorious hits that more than held their own against The Beatles, The Rolling Stones, The Who and others in the golden era of British pop.
And yet, 50 years ago, the album that would become their biggest-seller, a regular in best-ever lists and confirm Ray – in the words of The Who's Pete Townshend – as the "poet laureate" of pop… flopped.
The Kinks are the Village Green Preservation Society, which has just been re-released in a mega-box-set accompanied by a photo exhibition, was the first Kinks album not to chart. It didn't even produce a hit single. Worse than that, the band never had another chart album in the UK. To top it all, Pete Quaife, the band's bassist and Davies brothers' childhood friend, then left.
"People are screaming its praises now," says Dave, sitting at home in New Jersey. "But when it came out, people were scared of it. They didn't get it."
Perhaps 1968 just wasn't the right time for Ray Davies's sequence of exquisite vignettes about wicked witches, phenomenal cats and steam trains, set in what he calls an "imaginary village", inspired by the Muswell Hill of his and Dave's childhood. It was, after all, the year the Sixties turned dark and violent: Martin Luther King assassinated; Russian tanks in Prague; Paris paralysed by riots. The Rolling Stones released "Street Fighting Man" and the Beatles "Revolution".
Against that background, the anthemic opening track – with its plea not to lose a list of passé things, including Desperate Dan, strawberry jam, china cups and virginity – was a strange and seemingly irrelevant beast. Track two was a poignant lament to Walter, a childhood friend: "Isn't it a shame the way our little world has changed? / Do you remember Walter, playing cricket in the thunder and the rain?". And there was Johnny Thunder, the old biker – all of them under the "Big Sky": "And when I feel that the world's too much for me / I think of the Big Sky and nothing matters much to me". Not exactly a rallying cry for those on the barricades.
Great music documentaries to watch now
Show all 6
There's the then-unfashionable positivity, too. "Totally," agrees Dave, who at 71 retains plenty of the beaming joie-de-vivre he had back then, at 21. "From the opening eight bars, 'We are the Village Green Preservation Society…', it's so buoyant. Up and full of expectation and the journey of life."

Enjoy unlimited access to 70 million ad-free songs and podcasts with Amazon Music
Sign up now for a 30-day free trial
Sign up

Enjoy unlimited access to 70 million ad-free songs and podcasts with Amazon Music
Sign up now for a 30-day free trial
Sign up
While much of the album has a timelessness, some of it the world has only just caught up with. Take "People Take Pictures of Each Other": "People take pictures of the summer / Just in case someone thought they had missed it." Dave laughs. "It's like it could be now! Everybody's taking selfies and Instagram and everything else. All the bloody time!"
Dave's songwriting was always overshadowed by the genius of his brother. His own songs rarely appeared on Kinks albums, though he had solo hits, notably with "Death of a Clown", and is about to release Decade, an album of his own songs from the 1970s. But that's OK with him. He loved the elegiac, nostalgic, theme of the songs his older brother – Ray was only 24 in 1968 – wrote for the album.
"The thing that I liked very much is that maybe there's some things worth keeping. Because there was that atmosphere in '67 and '68 of, 'get rid of everything that's old and worn out', but certain things you can't replace. [The message was] 'don't let's get rid of everything – let's try to integrate the new with the old'. I was very much hip to that vibe."
Where did this theme come from? "We'd been banned from America for a while, and it made us quite introverted about where we were going and what we were doing." The ban was the result of fights on-stage and off, disputes with promoters, TV crew and more on their first US tour in 1965. It stalled their careers in America, and Dave says it probably cost The Kinks a spot at Woodstock that went to The Who. Yet, "I didn't mind being in England. I could spend time with my family and Ray's family because we were all very close at the time, with our kids, and going to Cornwall on our holidays."
The man who invented heavy rock, happier holidaying in Cornwall than sharing a stage with Jimi Hendrix and Janis Joplin at the most important festival in rock history? They're not like everybody else, remember.
But all wasn't sweetness and light. The Davies brothers are one of the archetypal sibling soap-operas of pop. Dave admits: "Me and Ray used to bump heads because we always had so many ideas in The Kinks: 'I wanna do this'; 'But I'm doing this'; 'But this is better than that'; 'But what about…', and all that stuff."
If you look carefully at the fascinating photos of the band taken by Barrie Wentzell on Hampstead Heath (on show from today at Proud Central in London), there's tension in the faces of Ray, Dave, Pete and drummer Mick Avory, even before the record flopped. Barely a few years out of their teens and they look lost in the long grass.
How did Dave feel when the record failed to sell? "Strangely enough it was: 'Never mind, there are always other songs to write and other work to do.' My parents were brought up through two world wars and it's all relative. The general feeling from my mum especially was: 'Oh sod it, get on with something else.' If it don't work, you make something else work. It's not as though you've actually failed – it's just not working."
Get on with something else The Kinks did. Two years later, they had their show-stopper hit "Lola". Less than 10 years later, they were back to being a huge live attraction in the US, with albums charting there regularly. And in 2017, Ray Davies joined Mick Jagger, Paul McCartney, and Elton John as a rock'n'roll knight.
Yet there's still the sense that The Kinks are outsiders. "It's rooted in Kinks history, that feeling apart," says Dave. Fifty years ago Rolling Stone's reviewer, Paul Williams, after praising the "genius" of the album ("It would be unbearable that the song's over, but here's another") says in his last two sentences: "I've never had much luck turning people on to The Kinks. I can only hope you're onto them already." Perhaps we are now, at last.
The Kinks are the Village Green Preservation Society 50th Anniversary Edition is released on 26 October on BMG in a variety of formats
An exhibition of photographs by Barry Wentzell is at Proud Central, London WC2 from 4 October to 18 November
Decade, an album of previously unreleased songs from the 1970s by Dave Davies, is released on Green Amp Records on 12 October
Join our commenting forum
Join thought-provoking conversations, follow other Independent readers and see their replies