David Bowie 71st birthday: His 15 greatest non-single album tracks
From well-known classics to under-appreciated gems
Jacob Stolworthy
Monday 08 January 2018 11:29 Comments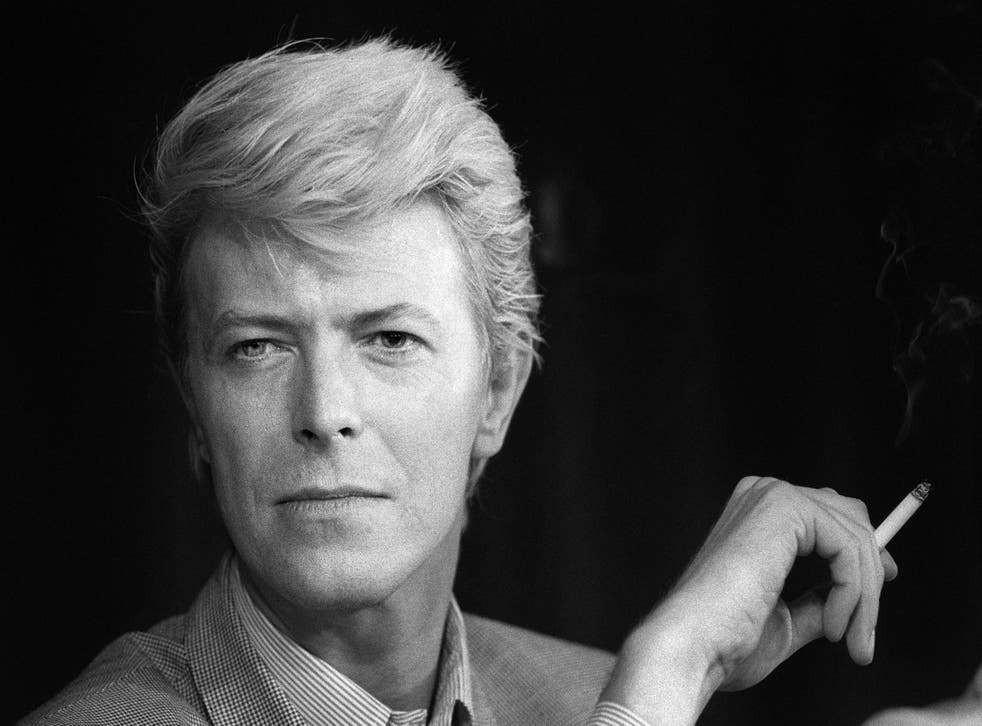 This weekend marks what would have been the 71st birthday of music legend David Bowie, just two days ahead of the first anniversary of his death (10 January).
Known for his innovative approach to music, the man – across his five decade career – released a total of 26 records each showcasing his unique style and willingness to evolve with the changing face of music.
Below are a selection of just 15 album tracks we believe are worthy of mentions alongside his most famous singles.
David Bowie: A life in albums

Show all 27
"The Man Who Sold the World"
The Man Who Sold the World (1970), track eight

Bowie's obsession with multiple identities is charted in the title track of album number three, perhaps best exemplified through its instantly recognisable repeated riff that, like the singer, takes on new sounds while ultimately remaining the same. "The Man Who Sold the World" could well have heralded Bowie's willingness to explore his personality more physically than his songs before suggested ("Space Oddity," etc.)
"Oh! You Pretty Things"
Hunky Dory (1971), track two

The simplicity of Bowie's opening piano accompaniment and vocal belies "Oh! You Pretty Things'" themes - there's nothing simple about a prophecy warning of approaching extra-terrestrials - but there really is nothing plainer than this: when the piano collides with the drums as the anthemic chorus lands, euphoria is experienced by all.
"Five Years"
The Rise and Fall of Ziggy Stardust (1972), track one
Could Five Years be one of Bowie's most underrated songs? Sure, it has its fans but the song's sleepy syncopated rhythm and slow-burn attitude fail to get cited as much as they probably should. At its peak, this track is as good as anything The Beatles released the decade before it aided by a string accompaniment to die for. Bowie's anguished vocals, singing of opera houses and ice cream parlours in light of a stark warning of an impending apocalypse, evoke emotion at the sheer thought. His greatest album opener.
"Moonage Daydream"
The Rise and Fall of Ziggy Stardust (1972), track three

WHAM WHAM. "I'm an alligator / I'm a mama-papa coming for you." This prequel tracking the birth of alter ego Ziggy Stardust boasts perhaps the most spine-tinglingly grabbing opener of all of Bowie's catalogue. His descriptively acerbic lyrics ("You're squawking like a pink monkey bird") has clearly tapped into a later generation who grew up listening to those inspired by the showman (Pete Doherty, Alex Turner) which has since earned "Moonage Daydream" the title of most unlikely dancefloor filler.
"Lady Stardust"
The Rise and Fall of Ziggy Stardust (1972), track six

This is a clear merging of everything the pioneer came to be known for. The music hall style piano; flamboyant vocal and otherwordly lyrics (that may or may not doff their cap to fellow glam rock sensation Marc Bolan). At once a throwback and futuristic foray into the unknown, "Lady Stardust" is a faultless song by anybody's standards.
"Cracked Actor"
Aladdin Sane (1973), track six

One of Bowie's harder rock songs thanks to one hell of a bone-crunching riff, "Cracked Actor" provocatively tracks a Hollywood star's encounter with a prostitute. The imperative-laden chorus, ordering its 'baby' to 'Crack,' 'Smack' and 'Suck,' could well reference his debauched offstage antics - and on, come to think of it; Bowie would later perform this track while holding a skull, French kissing it as the song reached its climax.

"We Are The Dead"
Diamond Dogs (1974), track eight
Based on a line of dialogue spoken in George Orwell novel 1984, "We are the Dead" was composed with the thought it would be one of the leading tracks on a musical adaptation which Orwell's estate turned down). The ambiguous lyrics - easily Bowie's most out-there – mark this out as an oddity screaming out to be unpacked time and again.

"Fascination"
Young Americans (1975), track three

The spawn of a Luther Vandross song that pianist Mike Garson used to play ahead of Bowie's shows, "Fasincation" boasts many of the flourishes present in the record's perfect title track "Young Americans" most notably the unfurling back-and-forth between the singer and his backing vocalists. Six minutes of unabashed funk that's a welcome addition to any party playlist.
"Always Crashing In The Same Car"
Low (1977), track six

Inspired by a cocaine-addled car crash Bowie was involved in, the song's story (its narrator drives in circles around a hotel garage at high speed before crashing) are backed up by a neo-psychedelic drug-fuelled griminess achieved by the stellar synth skills from Brian Eno. An album highlight alongside "Sound and Vision."
"Fantastic Voyage"
Lodger (1979), track one
It may take a few listens but when "Fantastic Voyage" lands, it's hard not to love. Peppered with some of Bowie's most quintessential vocals ("Dignity is valuable," he rasps, "But our lives are valuable too"), the song remains a pleasant gambit to an album deemed lower in quality to what had come before.
"Teenage Wildlife"
Scary Monsters (And Super Creeps) (1980), track six

Bowie's longest track since 1976's "Station to Station" is a multi-faceted seven-minute epic whose existence can be attributed to "Heroes." The overlooked guitar solos (step forward, Robert Fripp and Chuck Hammer) and lyrics which openly ackowledge the singers he inspired ("One of the new wave boys / Same old thing in brand new drag," he sings as – somewhere – Gary Numan blushes) signal that, if given the love, "Teenage Wildlife" could be a household classic.
"Cat People (Putting Out Fire)"
Let's Dance (1983), track seven

Originally recorded with Giorgio Moroder for 1981 Paul Schrader film Cat People (the version of which was recycled by Quentin Tarantino in 2009's Inglorious Basterds), Bowie re-recorded a relentlessly thriving version – emblematic of the decade – that sits as at home on Let's Dance as fluidly as your feet on a dancefloor when this song plays.

"Shining Star (Makin' My Love)"
Never Let Me Down (1987), track seven

Maligned at the time - the Mickey Rourke rap midway through doesn't exactly help its cause - this track's upbeat tempo which provides the contrasting spine of a song filled with morbid imagery (a young man overdosed on his mother's bed) has echoes of The Smiths ("Ask" springs to mind) and remains an under-appreciated foot-tapping four minutes that shows he was willing to roll with the times.
 
I'd Rather Be High
The Next Day (2013), track eight
Bowie's comeback record contained enough standout tracks to warrant it being hailed a success. Top of the heap (alongside single "Valentine's Day," that is) was "I'd Rather Be High," a tale following a burnt out disillusioned soldier. Both Bowie's assured vocal and Tony Visconti's production – simplistic in its nature – ensure that each new section, be it a chorus, bridge or verse, keeps the listener on their toes while always wanting more.
"Girl Loves Me"
Blackstar (2016), track five
Picking a favourite track from Bowie's final album Blackstar – released just days before the singer's death – is a thankless task. Upon a revisit, however, it's "Girl Loves Me' that wins, somehow contending with his classic tracks in the boldness stakes. This song is elevated with the help of Visconti, thanks to its fusion of haunting, moody and downright sexy beat that'll have you reaching for the repeat button within seconds.
Register for free to continue reading
Registration is a free and easy way to support our truly independent journalism
By registering, you will also enjoy limited access to Premium articles, exclusive newsletters, commenting, and virtual events with our leading journalists
Already have an account? sign in
Join our new commenting forum
Join thought-provoking conversations, follow other Independent readers and see their replies