Diana Krall: The jazz singer on being friends with Elton John, outer space and skiing in Dubai
The Canadian jazz pianist and singer has sold more than 15 million albums worldwide and won five Grammys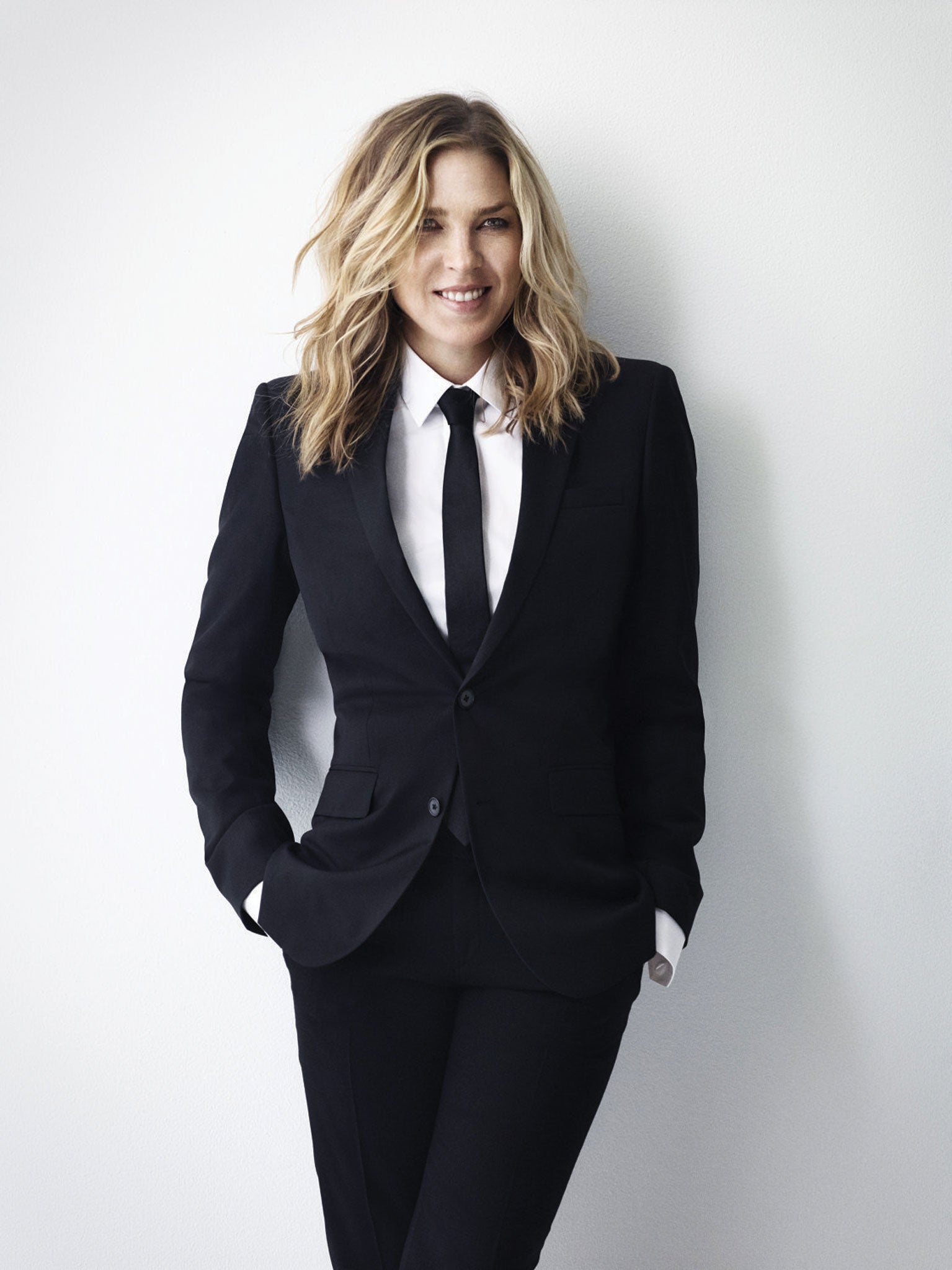 I've played a lot of piano bars I sound like Humphrey Bogart, but you don't begin at the Royal Albert Hall. I started playing at about 15. You have to work very hard to be a jazz musician and you've got to do some things [you might not want to], as in any job. I was sent to Europe and I was like a human jukebox, playing six hours a night.
I've been recording songs I listened to at High school – from "California Dreamin'" to "Sorry Seems to be The Hardest Word". [The musician, producer and current chairman of Verve Music Group] David Foster and I had worked together on a couple of films and he can play any kind of piano. He's played with Dave Brubeck. We thought, let's not do a jazz record, or a jazzy pop record, but keep it like it is. The first day, he played it, I sang it, we added some orchestra, and that's what it is. Graham Nash singing harmonies made it exquisite.
Paul McCartney let me record a new song of his I worked with him on his album Kisses on the Bottom, and one of the songs, "If I Take You Home Tonight", didn't make it on to his record. At home in Vancouver I found it on my piano and I asked him if it was OK to do it on my record and he said sure. He is one of the most extraordinary people I've worked with , not only as a musician and artist but as a person. Now my kids are listening to Revolver.
My hero player-singer is Elton John I used to listen to him as a child, every single record. When Blue Moves came out [in 1976], that's what I wanted for Christmas. He still remains to me just completely incredible in the way he plays and the way he performs.
Elton is extremely generous I met him in Hawaii and we became friends. He gives me records, and we had lunch together last summer with his family. He's always interested in what's going on and who's playing what. I don't have that energy to keep on top of everyone. He's so supportive of artists he likes, and I became one of them.
There's an art to making people feel comfortable When you meet your hero, you're ready to say all these things you've prepared all your life and you end up saying something like, "I like cheese." Elton knows how to not to make you feel awkward.
I grew up meeting jazz musicians [The drummer] Jeff Hamilton, [the bassist] John Clayton and [the pianist] Monty Alexander were my mentors and they still influence me. [The double bassist and cellist] Ray Brown was probably the most influential, and [the singer] Rosemary Clooney. It was a time when I could go to see [the pianist] Hank Jones and [the trumpeter] Freddie Hubbard, original creators of the art form. It went beyond music; it was the people too.
As a kid, I dreamt of being an astronaut I built rockets and became good friends with astronauts. I played for the 40th anniversary of Apollo 13 at the Smithsonian Air and Space Museum [in Washington DC]. I met Buzz Aldrin and Neil Armstrong, and I went on the bus to Orlando with a lot of space people and watched the last launch at Cape Canaveral. It was one of the most awesome things in my life.
I love to ride horses I'm not very good, but I love to ride Western-style, down the beach. Two of the few things in life outside music that make me feel freest are skiing and swimming in the cold. I went skiing recently in Dubai. That's how hardcore I am.

Enjoy unlimited access to 70 million ad-free songs and podcasts with Amazon Music
Sign up now for a 30-day free trial
Sign up

Enjoy unlimited access to 70 million ad-free songs and podcasts with Amazon Music
Sign up now for a 30-day free trial
Sign up
Diana Krall, 50, is a Canadian jazz pianist and singer who has sold more than 15 million albums worldwide and won five Grammys. Her new album, 'Wallflower', is out on 2 February
Join our commenting forum
Join thought-provoking conversations, follow other Independent readers and see their replies