Donald Glover is cresting TV, film and music simultaneously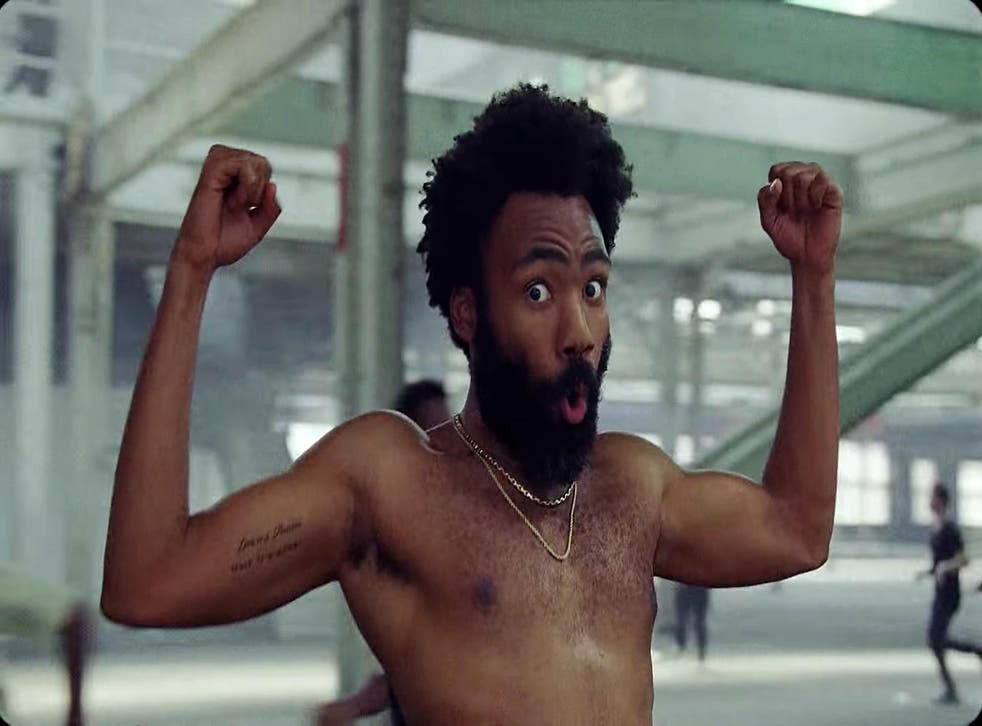 Polymathy is something usually exhibited over a career spanning decades - it's the later in life pivot to music that finally lands the EGOT.
Donald Glover, however, is showing his arguably peerless gift in multiple artistic disciplines all at the same time right now, dominating radio, YouTube, televisions and (very shortly) cinemas simultaneously (he even made light of it on SNL - yet another thing he did this week).
Over the weekend he released 'This is America', a standalone track under his Childish Gambino moniker best experienced as a music video (below), that quickly became the #1 trending video on YouTube and amassed 30million views in three days. Roy Purdying while the world riots, it sees him lay bare hypocrisy and capricious virtue when it comes to America's current crisis of self.
Donald Glover performs new Childish Gambino song on SNL
If Kendrick asked "why did I weep when Trayvon Martin was in the street, when gang banging make me kill a n***a blacker than me?", Glover seems to wonder why we're apoplectic over gun laws while dancing on Snapchat to club bangers by rappers bragging about how they've "got the strap" on them. At once joyful and dark, serious and silly, it is one of those 'must immediately WhatsApp to the friend with good taste' creations.
Concurrently, Donald Glover's TV show, Atlanta, is on its home straight on FX. Already having earned Golden Globes and Emmys for its first season, Atlanta (though the ratings sadly might not reflect it) is the best show on television right now, the second season showing a complete aversion to convention and throwing out risky, virtuosic episodes that span different genres, eras, paces and tones. It is the free jazz version of the 30-minute-episode sitcom and a refreshingly different proposition to the Westworlds and Game of Thrones that dominate TV conversations.
Then there's Glover's foray into cinema, which may have been in mind when he wrote 'This is America's repeated, tongue-in-cheek line, "Get your money, black man." Glover has already raked in millions through blockbusters like The Martian and Spider-Man: Homecoming, and in a few weeks will appear in the latest Star Wars spin-off, Solo. In spite of a much-reported, controversial director firing and a fairly uninteresting trailer, the movie has generated huge ticket pre-sales that even eclipse those of Black Panther, and the prospect of seeing Glover give an idiosyncratic take on Lando Calrissian must surely be partly responsible for this.
He's got a lot going on, then, and that's before we even consider 2019's live-action Lion King in which he's top billing ahead of Beyoncé and Chiwetel Ejiofor.
A lot of people are wondering whether we've lost Kanye to himself, but, with an unpredictable, hardworking, paradigm-shifting artist like Donald around, who needs him?
Join our new commenting forum
Join thought-provoking conversations, follow other Independent readers and see their replies