Elliott Smith: Last word on a tormented rock hero
A new book aims to unpick the troubled life and mysterious death of the songwriter Elliott Smith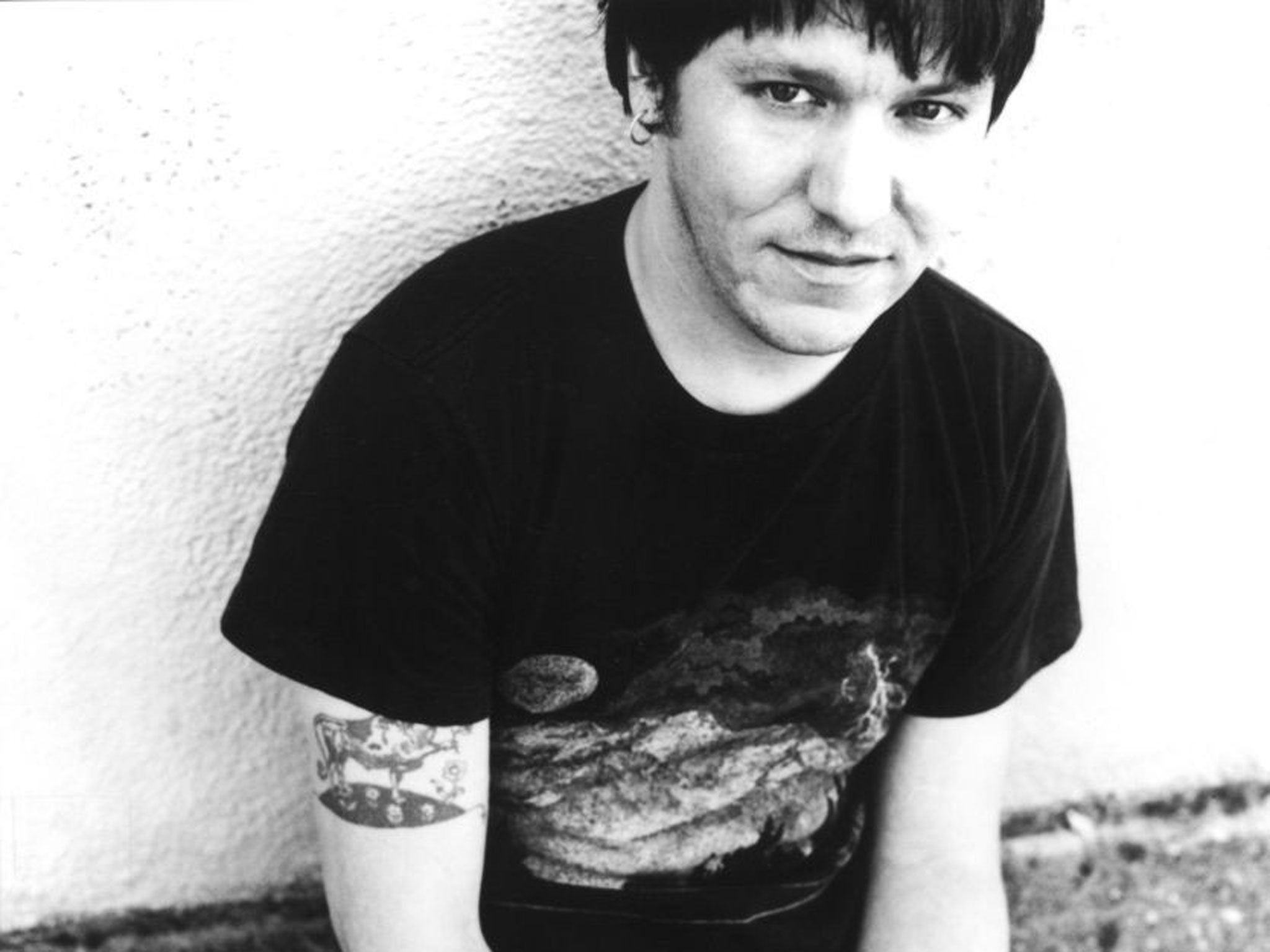 Ten years ago last month, the celebrated singer-songwriter Elliott Smith died in his Echo Park home from two stab wounds to the chest. He was 34 years old. While most fans accept that he committed suicide, others dispute that to this day. And like too many creative souls who leave us prematurely, Smith's life was a tormented one; the details of his death, shady. You can try to look for answers in his heart-rending music, but, ultimately, up until now, little has been known about his life.
Torment Saint: The Life of Elliott Smith, by William Todd Schultz, is perhaps the first proper biography of the singer. Taking four years to research and write, Schultz was granted exclusive access to those closest to Smith as he attempted to uncover the hidden world of the singer, to find reasons behind his well-documented battles with alcohol, drugs (including heroin and crack) and depression.
Friends from his childhood in Cedar Hill, Texas, classmates from Portland, fellow musicians from his time in New York and, perhaps most pertinently, Jennifer Chiba, his girlfriend at the time of his death in Los Angeles, all speak openly about Smith, the overall narrative giving unprecedented access to a man who, despite his lyrics being marked by intimacy and honesty, remained largely unknown to the public.
By the time of his death, Smith had released five solo albums, the last of which was 2000's Figure 8. He had sold hundreds of thousands of records and his song written for Good Will Hunting, "Miss Misery", had been nominated for an Oscar. However, he struggled with commercial success – and one hates to think what he would have made of Madonna covering "Between the Bars" onstage in New York in September.
But to penetrate Smith, once dubbed "the unhappiest man in the land", Schultz knew he had to delve far back. "It was important for me to write a deeply researched, accurate, and balanced account of his life that included as many voices from as many portions of his life as possible," says Schultz. "I also wanted to fill in certain gaps in the record; for instance, there wasn't a lot about his time up to the age of 14 in Texas, and I was able to interview a bunch of his friends from middle school whom he was recording with. I also spent a lot of time talking about his Portland years, which I think are critical to understanding his musical evolution, including Stranger than Fiction, his high-school band from Portland, and then the band Heatmiser, which he formed when he returned to Portland after attending Hampshire College."
As well as looking at Smith's raw, desperate and melancholy acoustic-driven tales of loneliness and resentment, Schultz tries to ascertain what drove him to such despair. Smith often told people he was abused as a child while living with his mother and stepfather in Texas, and although friends agree that he certainly had a fractious relationship with his stepfather, Schultz argues that it's "impossible to get anywhere with any degree of certainty". "I say it could be a false memory, it could be part true. I got mixed opinions from people who knew him," he concludes.
Naturally, the details of Smith's death are also investigated. After he and his girlfriend had an argument at their home, Chiba locked herself in the bathroom to have a shower. On hearing a scream she rushed out to find Smith hunched over the sink with a knife in his chest. She pulled out the knife and called 911. He was pronounced dead 20 minutes after arriving at hospital.
Being someone who had openly threatened to kill himself on numerous occasions (and had once jumped off a cliff), a verdict of suicide seemed natural. Only, as is so often the case with rock star deaths, the conspiracy theories soon began. The coroner's report had returned an open verdict, claiming that while "the location and direction of the stab wounds are consistent with self-infliction, several aspects of the circumstances [as they were known at the time] are atypical of suicide and raise the possibility of homicide."
Then there was the lack of "hesitation wounds", and the fact that Smith had stabbed himself through his clothing. The coroner's reporting of the suicide note misspelt Smith's name as "Elliot", further fuelling suspicion. Fans on the internet queried the shady characters he mixed with (it is still unclear whether or not Smith had kicked drugs by the time of his death, as he claimed he had) before suspicion fell on Chiba. There are a few fanatical fans who to this day maintain she was in some way involved with his death.

Enjoy unlimited access to 70 million ad-free songs and podcasts with Amazon Music
Sign up now for a 30-day free trial
Sign up

Enjoy unlimited access to 70 million ad-free songs and podcasts with Amazon Music
Sign up now for a 30-day free trial
Sign up
"I'm convinced that he committed suicide," insists Schultz. "Everybody I interviewed for the book who would talk about that agreed, with maybe one exception – and that was someone who didn't know Elliott all that well. We're talking about a person who had overdosed numerous times in the last couple of years of his life, had cut himself, had always been depressed, was going through the difficult process of getting off the drugs that he was addicted to – and who was still feeling deeply paranoid because of all the crap he had used. He was suspicious of people spying on him, of trying to kill him. He was not in his right mind for the last two years of his life."
Schultz also interviews the coroner at length, who goes through the report and explains to him that if there is any reason to not call an incident a suicide, then she would err on the side of caution.
The conspiracy theories against Chiba also echo those against Courtney Love after Kurt Cobain's suicide (in the book Schultz draws a number of comparisons between Smith and the Nirvana frontman, as well as Nick Drake). "I think part of it is misogyny," explains Schultz. "Hating on the evil harpy who supposedly destroyed the hero."
He points out that fans often feel deserted if their idol takes their own life. "Some of his fans have spent so much psychological energy idealising him that they can't find him guilty so they have to find somebody else guilty of it. They can't accept that their hero has abandoned them."
But Schultz doesn't dwell solely on his death. Throughout the book he paints a picture of someone who was "humble, compassionate, loving, incredibly smart and a really good friend." And despite its title, it is in no way a hagiography, and friends are candid about their frustrations with Smith, especially as his demons took hold.
Other discoveries that might surprise fans include the fact that a friend from high school, Garrick Duckler, contributed snatches of lyrics to many of Smith's songs up until his death. Elsewhere Schultz unearths that some of his mature solo work are in fact revised versions of songs he wrote in high school, such as "Junk Bond Trader" and "Everybody Cares/Everybody Understands".
Torment Saint is an insightful exploration of the soul behind such haunting hits as "Needle in the Hay", "Waltz #2 (XO)" and "Angeles". And a reminder that his legacy is so much more than merely a desperately sad and violent end.
Torment Saint: The Life of Elliott Smith by William Todd Schultz (Bloomsbury, £14.99) is available now.
Join our commenting forum
Join thought-provoking conversations, follow other Independent readers and see their replies