Elvis Costello reveals new song and video 'You Shouldn't Look At Me That Way' - premiere
Exclusive: Artist penned the song for upcoming movie 'Film Stars Don't Die in Liverpool'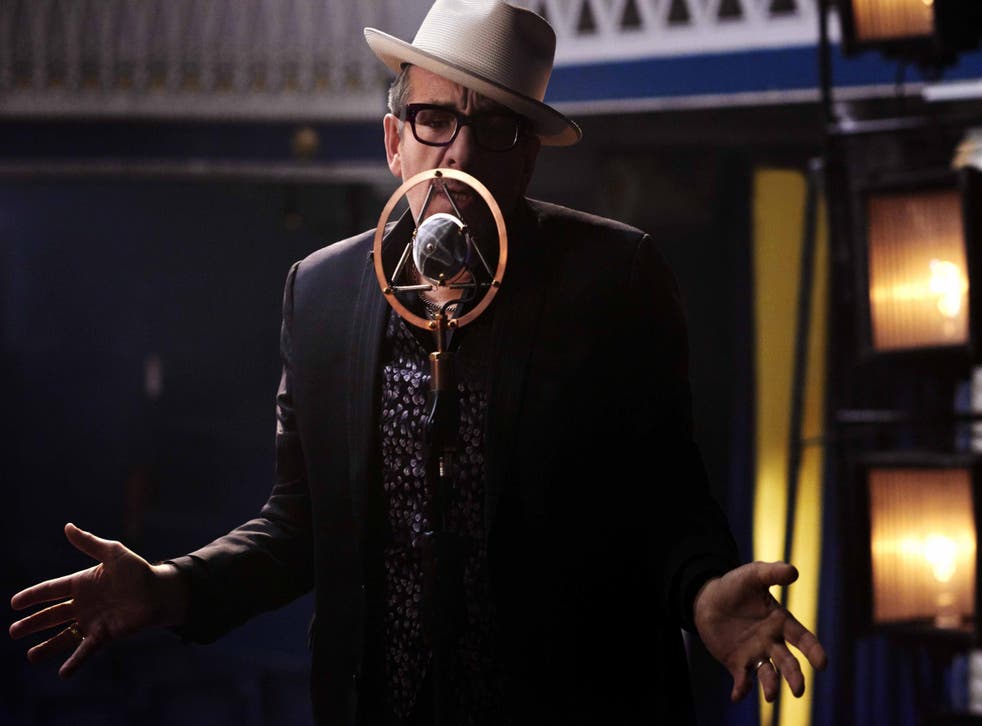 Elvis Costello has revealed both the music and video for his moving new song "You Shouldn't Look At Me That Way".
Revealed exclusively via The Independent, the song was written especially for the upcoming movie Film Stars Don't Die in Liverpool, based on Peter Turner's memoir about eccentric Academy Award winning actress Gloria Grahame.
Written, orchestrated and performed by Costello, the song works perfectly for the film, particularly because the artist was already intrigued by Grahame's life story.
Listen to the song below:
Costello explains: "'You Shouldn't Look At Me That Way' is a song dealing with two people who have a lot of secrets. They were in a relationship and perhaps had difficulty seeing each other as they really were.
"All lovers have secrets. One lover has some vanity but also a lot of vulnerability. The title really came from that. It could refer to a seductive gaze but also a plea not to be judged."
"You Shouldn't Look At Me That Way", the new song by Elvis Costello, is out on 10 November via Verve/Decca Records.
Join our new commenting forum
Join thought-provoking conversations, follow other Independent readers and see their replies