Fast forward – and press play again: Cassettes are back
Who'd have thought it? Just as the last memories of jammed Walkmans fade away, labels are again releasing on cassette. Elisa Bray ditches her iPod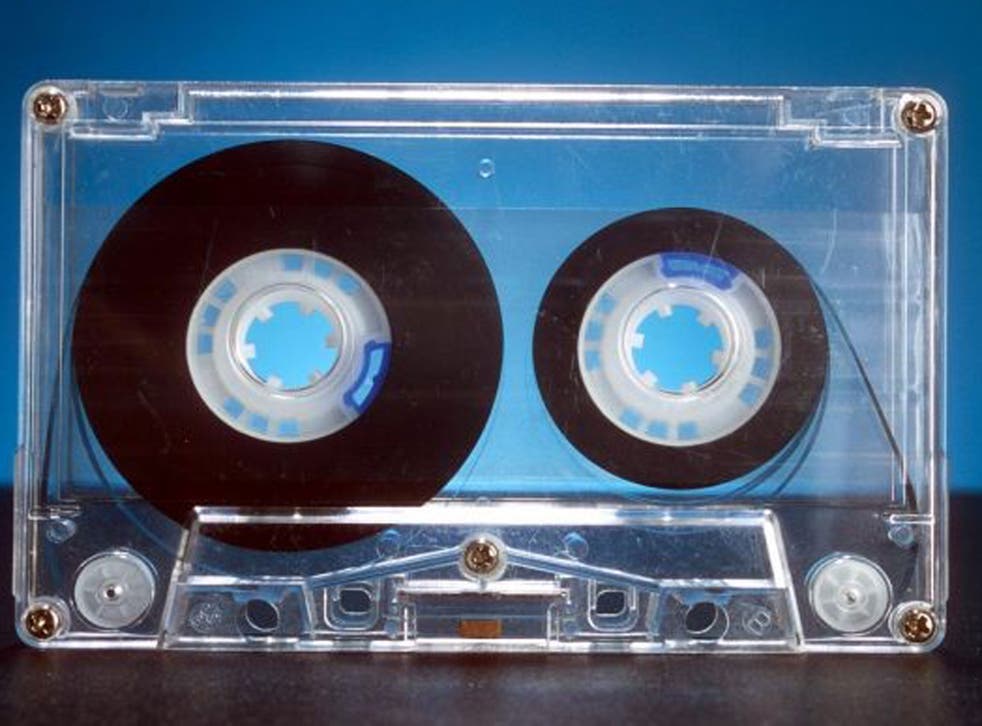 Some of us kissed goodbye to cassettes a long time ago and embraced the CD and digital download, but the humble cassette has been enjoying a resurgence, its popularity shown by indie bands including MGMT, British Sea Power and She & Him, and record labels, releasing new music on the old format.
MGMT chose the cassette format to release their new song "Alien Days" last weekend to mark Record Store Day. The limited-edition cassette made the perfect collector's piece for super-fans, while the accompanying code allowed fans to download a song that is likely to make the Brooklyn indie-pop band's upcoming new album, set for release this summer. Meanwhile, She & Him, the Sixties-pop-inspired American duo comprising actress singer Zooey Deschanel and M Ward, are releasing their new album Volume 3 on cassette as well as the usual CD and vinyl formats through their US record label Merge. Last year, Dinosaur Jr. sold a cassette trilogy of their first three albums – 1985's Dinosaur, 1987's You're Living All Over Me and 1988's Bug – limited to 500 hand-numbered copies with original artwork.
So what is the reason for bands and record labels putting out music on cassette? For a start there's the nostalgia attached to a cassette – the romantic, rose-tinted memories of creating mixtapes for friends and lovers, and of recording favourite radio shows.
"Cassettes have become a bit fashionable recently and that's understandable – they do have a kind of strong pre-internet appeal," says Scott Wilkinson, singer of British Sea Power, who put out a limited-edition cassette of their new album Machineries of Joy, alongside the usual CD and vinyl. He adds that there was more than nostalgia to it; the two-sided format suited them: "We are suckers for a half-decent pun, so when the idea of a British C90 Power cassette came to mind we had to go with it. Our cassette is a bit different, because the two sides are first demo tracks, then followed by the finished album versions, kind of tracking the making of our new album."
You may be wondering who still owns a cassette player these days. Like many others, I was reluctant to throw away my 1980s double cassette deck ghetto blaster so it resides, dusty, in the loft, ready for a good reason to bring it out. MGMT's new song is just that. In case of folk no longer having a player, one independent record label selling cassettes includes a link on their website directing customers to Walkmans for sale on eBay. But for many super-fans, the cassette has become a novelty collector's item for treasuring on the shelf, and it often comes with a download code. As with as the surge in vinyl sales over recent years, many music fans want more than just a digital download: they want their music to be tangible, with all its artwork intact.
For some, however, it's not just a collector's piece. There's a subculture in which cassette labels have been going for a while; tiny independent labels around the world releasing music on the underground, and much of their output is experimental. But it's not only experimental music – Burger Records in America put out full-length albums, that have already been released on major independent labels, on cassette.
The surge in labels is undeniable. The Dublin-based independent label Putting Out Records started releasing cassettes along with vinyl earlier this month. It's only now that the demand for cassette releases is coming to the fore with mainstream indie acts joining the trend. For the labels and the bands themselves, one benefit of releasing cassettes would be the cheap production cost. With cassettes costing just 30p, a run of cassettes, made at home, could cost as little as £50. And for the fans, too, that means cheaper music.
Radio 1 DJ Jen Long, who launched the cassette-releasing label Kissability in 2011 alongside the team from Transgressive, the indie label that released early albums by Foals and Pulled Apart By Horses, says: "There is an element of nostalgia to it, but there's also an element that if you want to put out a record, just to press 250 copies of vinyl you need £700, and most bands today just don't have £700. So if you want to put out a record and it's not going to be just a digital download – you want physical stock to sell on the merchandise table at shows or just to have something to validate yourselves as a group – then cassettes are a great way of doing that.
"They're cheap to produce and they're fun, and you can sell them and have them to keep and you can do artwork for them that isn't just a tiny picture on a screen."
Enjoy unlimited access to 70 million ad-free songs and podcasts with Amazon Music Sign up now for a 30-day free trial
Sign up
Most of Kissability's releases, which have included music by cutting-edge new bands including DZ Deathrays, Cut Ribbons, and Deaf Club, come with bonus material alongside a digital download code. They put out a single by the hotly-tipped band Splashh, now signed to Luv Luv Luv Records: "All I Wanna Do" was the first track of their soon-to-be-released debut album Comfort, the bittersweet song full of nostalgia befitting a cassette release.
Long says: "We started to release tapes because they're cheap and I love cassettes. I love that there's something tangible, something physical you can hold, something you can drop and it doesn't usually break. I like the feel of them and I like the way they look on the shelf." But the surge in cassette labels' popularity isn't just novelty value, she says. "it's because they put out good acts."
It is also the sound quality of a cassette that has musicians releasing songs on the old format – featuring hissing that can add to the atmosphere of the music.
"The idea that a "perfect recording" should be absent of all extraneous noise is a myth of the digital age we are living in," says M Ward. "Vinyl has a scratch to it and cassette has a certain hiss to it that I love. Making Volume 3 available on cassette is definitely an experiment, but if we can inspire a few listeners to dig out their cassette players instead of listening to music on YouTube or whatever tiny computer speakers they are growing accustomed to then I'm happy."
British Sea Power's 'Machineries of Joy' is out now. She & Him's 'Volume 3' is out on 13 May
Join our new commenting forum
Join thought-provoking conversations, follow other Independent readers and see their replies